CONTEXT
The British Commonwealth Air Training Plan (BCATP), was an enormous WWII aircrew training program established between the UK, Canada, Australia and New Zealand. BCATP remains one of the largest aviation training schemes in history, responsible for qualifying nearly half the pilots, navigators, bomb aimers, air gunners, wireless operators and flight engineers who served, mainly with the RAF, during the war.
Selected as the primary training location, Canada offered ideal weather, enemy-free expansive airspace, ample fuel, as well as industrial facilities to supply and service trainer aircraft and personnel. Canada's location also meant coastal proximity to both European and Pacific theatres. Between May 1940 and March 1945, the program graduated 131,533 air crew of whom over 50,000 were pilots. Canada's federal government contributed $1.6 billion towards the total plan expense of $2.25 billion.
The initial target of qualifying some 50,000 aircrew annually required a vast infrastructure of training facilities, along with an endless supply chain for equipping trainees. Cyril Devaux's pilot log book was one among millions of items provided through the BCATP.
ORIGIN
Issued in late 1943, the book would have accompanied Devaux through training and qualification in Canada and then deployment to the UK/RAF in 1945. An essential record throughout Devaux's service, the logbook would journey back with him to the Caribbean upon discharge in 1946. It would spend the next 69 years in relative obscurity until a sudden impulse launched it as the centerpiece of an ambitious historical global goodwill/educational project.
GLOBE TROTTER
Starting with a 9,800 mile journey from St. Lucia to Japan in 2016, the book has spent almost 5 years traveling the globe since. A snug custom made sleeve, created by UK based associate Ross Stewart, has provided critical protection on the book's journey. Some signatories graciously volunteered additional photographs and documents, occasionally gluing them in the book. Unfortunately the adhesive was detrimental to the pages and the extra volume caused strain on the book's frail spine. A separate folder was created for these items and more recently, a multilingual "care and handling" leaflet was developed to accompany the book.
QUARTO CONSERVATION
By December 2019, with dozens of signatures and thousands of miles logged, inevitable signs of fatigue were manifest; it was time to repair and proactively preserve the weary traveler. Enter Quarto Conservation: professional book and paper conservators.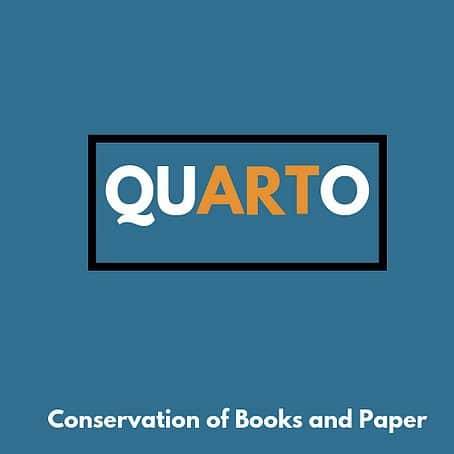 We reached out to Lauren Zummo, President of Quarto Conservation of Silver Spring, Maryland. By happy coincidence the operation was located a mere 20 minutes away from Devaux's youngest daughter, Simonne Quiros, Nick's sister in Rockville.
Quiros delivered the book to Zummo who, after careful inspection, listed the areas requiring attention including a thorough clean and repair of the spine. There were also several tears and related issues needing restoration.
RESTORATION PROCESS
The process included photographing and documenting the before and after condition of the book: crucial steps that allow us to share this important milestone of The Log Book Project journey.
Conservation Specialist Caitlin O'Brien during initial stages of repair, restoration and conservation.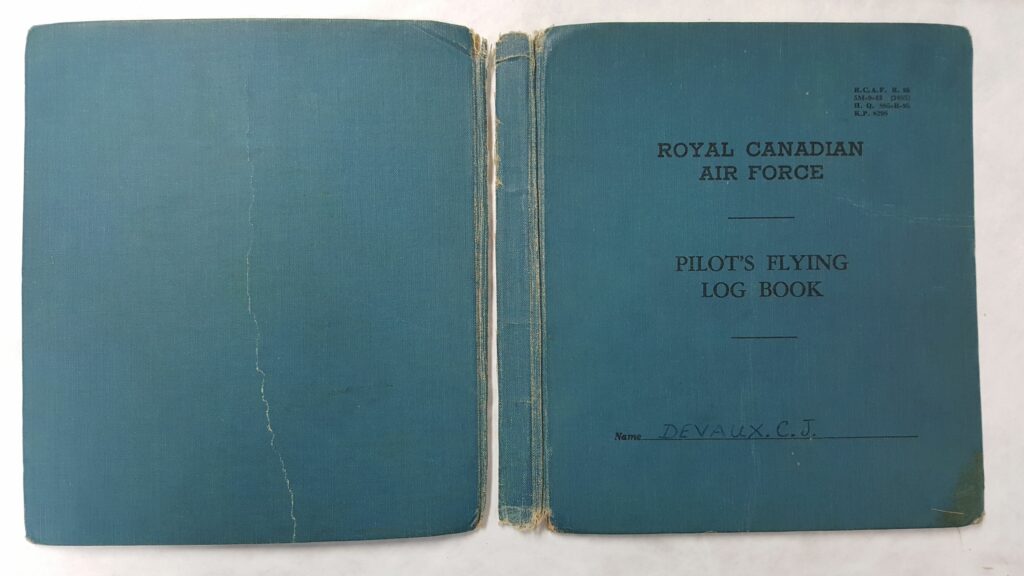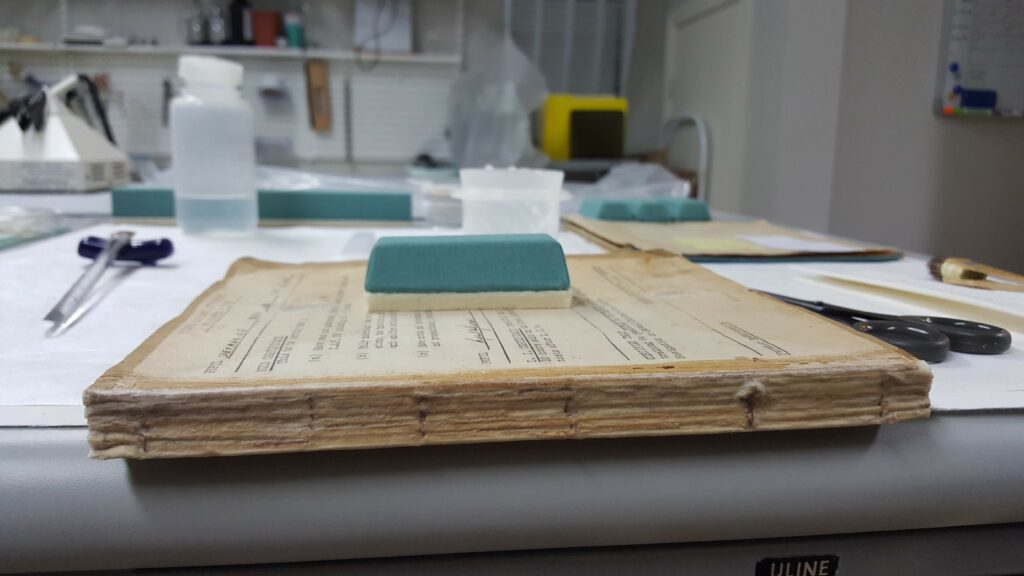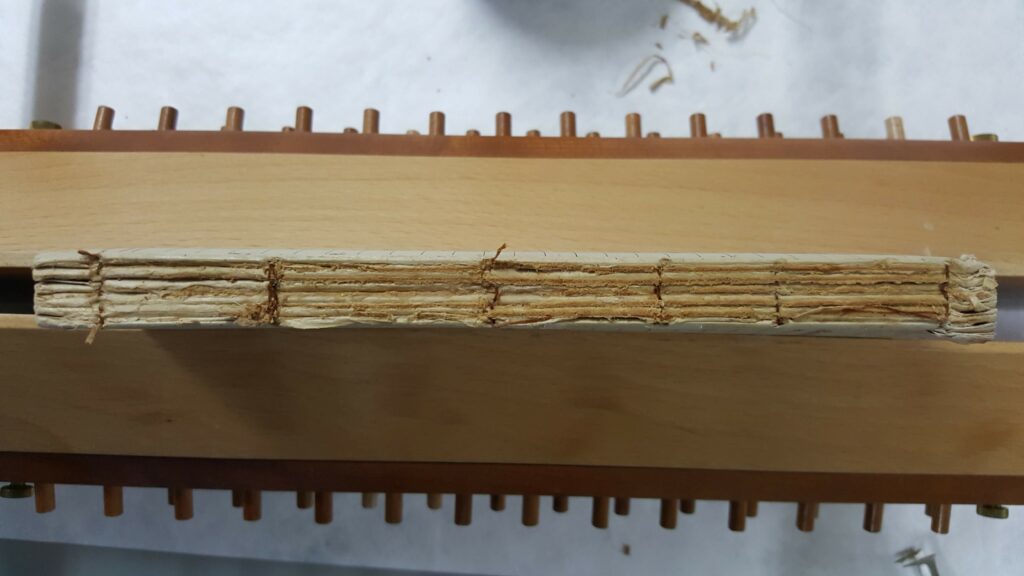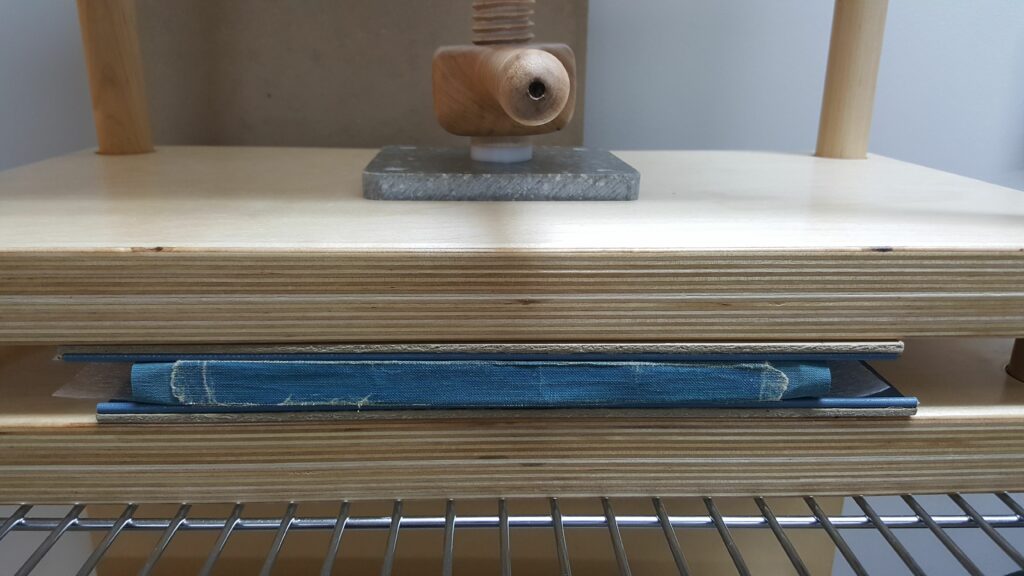 Document conservation is a labor of love utilizing skilled manual processes that can easily run into the thousands of dollars. Quarto Conservation's quote was the most competitive of the three firms approached and Zummo and her team turned the book around in timely fashion. We were delighted with their efforts and the restored book was soon underway again. We were pleasantly surprised to discover a work in progress photo of the log book on Quarto Conservation's website home page.
Considering its age, fragile nature and extensive travels, the logbook has held together remarkably well, including surviving the unceremonious (circa 1982) removal of some of Devaux Sr's airplane photographs by a young Nick Devaux. Happily, the photographs have recently been located. Additionally, two pages, separated from the binding years before, have made individual signature collecting journeys, allowing broader scope in this desperate race against time. The pages and photos will be carefully reunited with the book in due course.
LEGACY
Having never flown combat missions, Devaux's logbook is likely one of the more mundane flight logs of WWII. It defines the family patriarch's willingness to oppose tyranny however, and is therefore rightfully considered an important heirloom.
As a 75+ year old document with over 100 veteran and witness testimonies and thousands of circumnavigational miles to its credit, Devaux's RCAF Pilot Log Book also represents an absolutely unique and priceless international sample of both WWII history and modern day cooperation. The Project exists to animate the signatories and their stories in a profound and compelling way. Quarto Conservation's work is therefore integral to our duty as log book custodians for future generations.