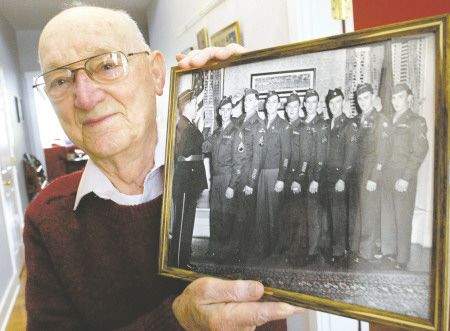 Mr. Theodore "Heck" Bardsley was born 100 years ago on this day, the 5th son in a line of 8 boys and 5 girls. One wonders what 13 pregnancies in the early 1900s was like, only to face the depression and then watch all 8 sons go off to war. Who could fathom such a thing as a parent?
Incredibly, all 8 returned home safely from the war.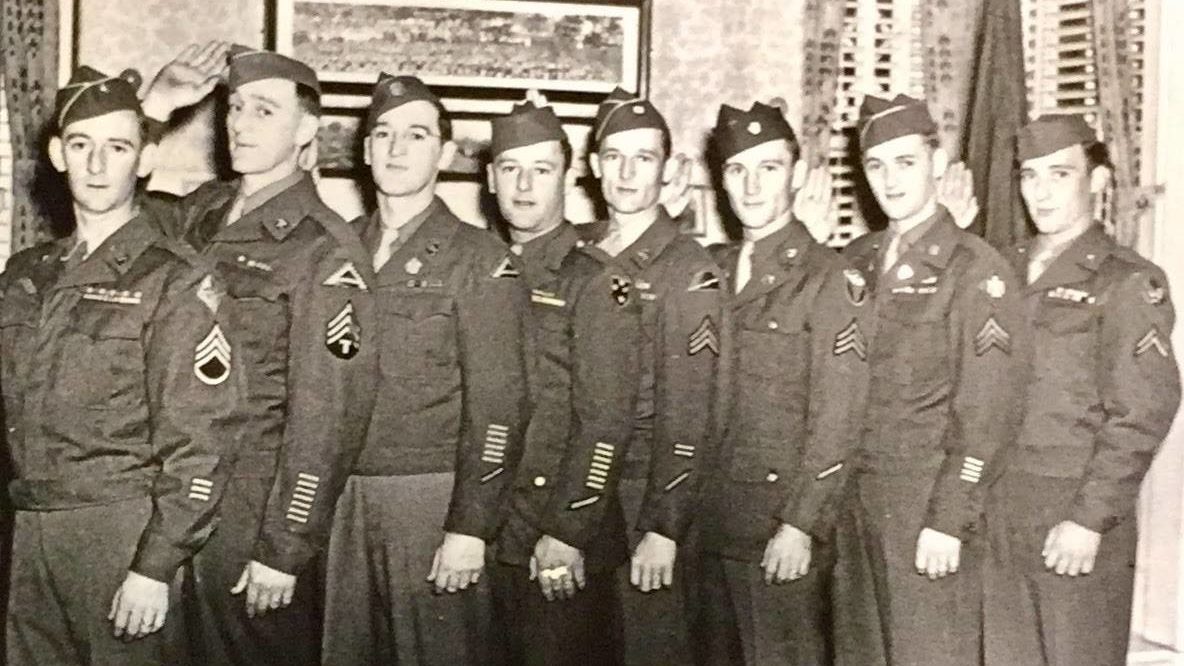 For over 10 years, Bardsley, has been the last brother alive. He retired at 62 figuring he was "not going to live long." This from a man who lived through Huertgen Forrest.
Later, in March 1945, he was stationed at Remagen, Germany, and survived attempts by snipers to destroy the Ludendorf Bridge. "I was shot at many times" he says modestly. Bardsley was ordered to take five trucks of ammunition across the bridge that was weakened by bomb attacks. One driver refused to cross and was arrested on the spot. Today, this gentle-man lives with his wife Doris in Maine – no fuss, no fanfare, just quiet, stoic, heroism defined within a phenomenal family legacy of service. Last month they celebrated 77 years together.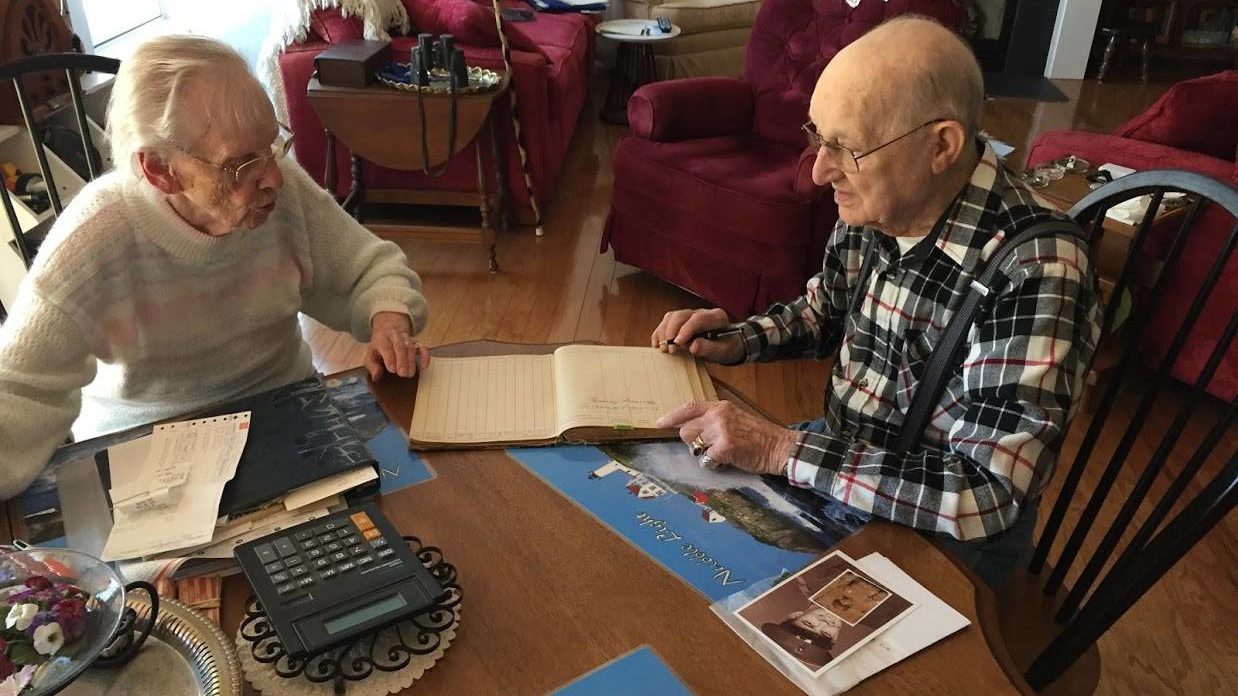 We are so honored to have them among us. Happy birthday to you sir!
Last Updated on 29 October 2020 by Lars McKie