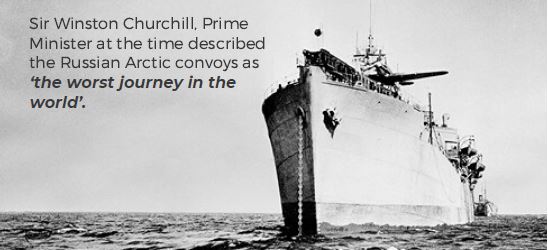 Russian Arctic Convoy Project museum invites you to join their memorial for Russian Arctic Convoys. Held at Inverasdale by the shores of Loch Ewe special guest Celia Sandys, granddaughter of Sir Winston Churchill, will attend with many more distinguished guests.
At present the date of the event is uncertain due to the covid19 situation, please visit their website for further updates.

104 allied merchant ships and 18 warships were sunk operating Arctic convoys. 829 merchant mariners and 1944 navy personnel were lost aboard them.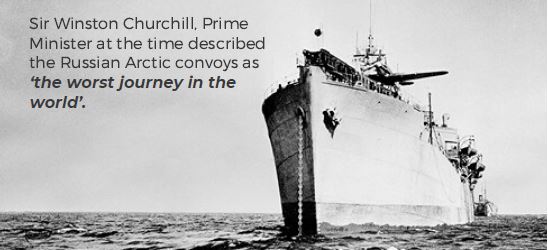 One of these brave seamen was Chief Radio Operator David Craig who sailed to Murmansk on SS Dover Hill in 1943.
Another signer of The Log Book is Mr Vic Bashford who was deployed to northern Russia with No. 151 Wing RAF.
After gracious facilitation of contact by RCAMP Co-opted Committee member Mr Bruce Hudson both agreed add their signatures. We are honored to tell their story and hope to preserve the legacy of the brave mariners that never came home.
Please visit their website by clicking below image for further information. The Log Book will, at least in spirit, attend this memorial event.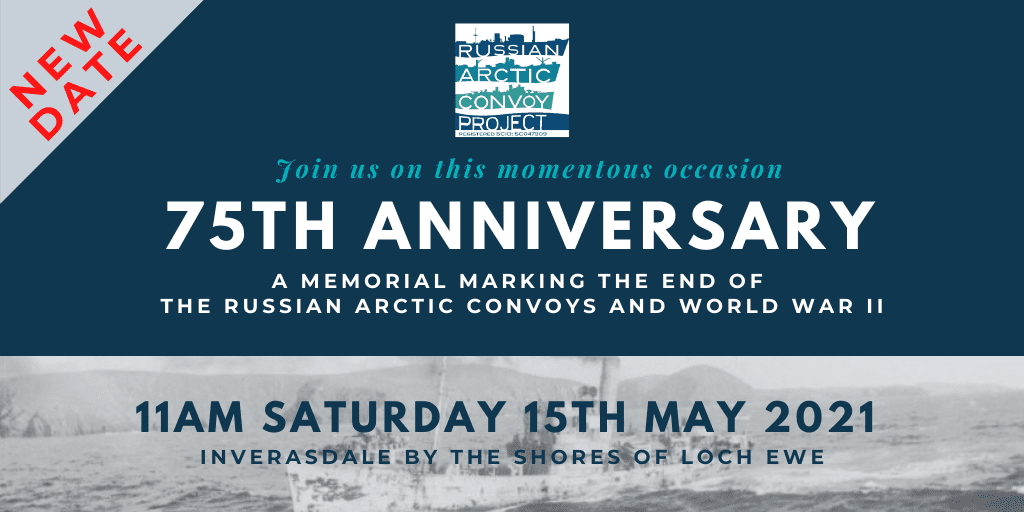 Last Updated on 28 January 2021 by Lars McKie