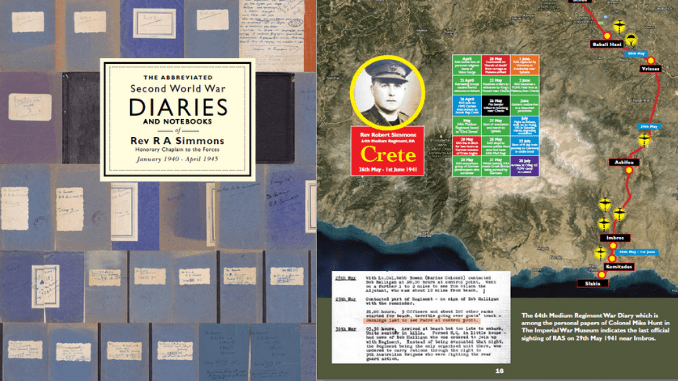 Ordained in 1932 Irish born Rev. Robert Alexander Simmons deployed to the Mediterranean with the 64th Medium Regiment in 1941. On the island of Crete his regiment faced the huge German airborne invasion, Operation Mercury, that began 20th May 1941. Ultimately taken prisoner spending the rest of the war in German captivity until being liberated in April 1945. Rev Simmons recorded his story in unprecedented detail over 10 notebooks and 31 diaries.
For years Rev Simmons son, Geoff Simmons, has perused his father's notes researching them to add clarity and context. With great care and attention to detail he has put an incredible document together as an accessible record of his father's experience.
I came across Geoff's work on Twitter during a Google-spree looking for information on Stalag Luft VI where his father was held captive for a while. The quality of information in his posts left no doubt that this was a profound story and also a well researched one at that.
---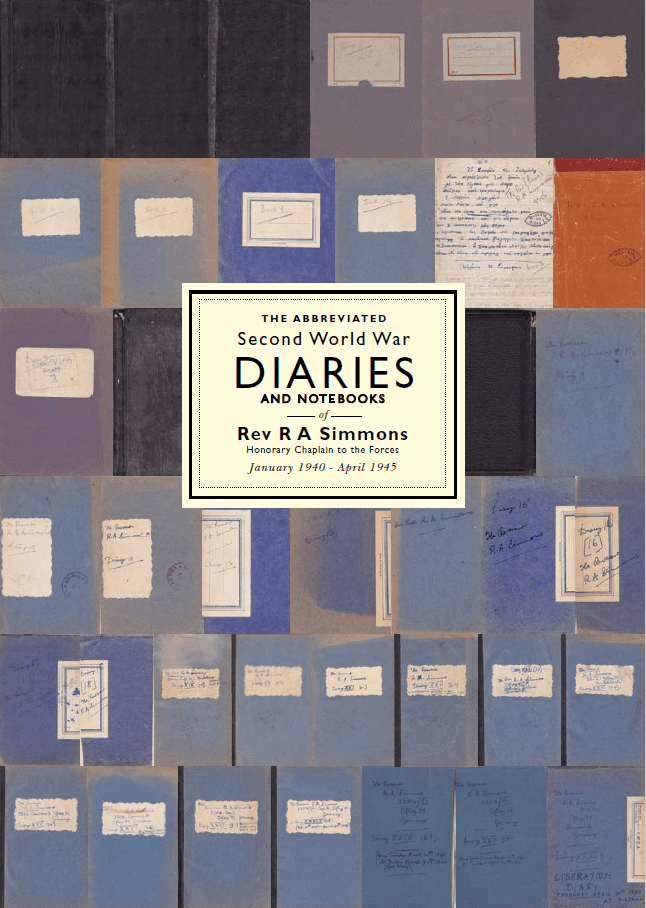 ---
Reaching out to Geoff on Twitter to learn more he readily, and graciously, e-mailed the 58 page document to me. This is a most captivating read aided by a very professional presentation giving evidence of Geoff job as graphics designer.
There is no direct connection, that we know of yet, to The Log Book Project other than Rev Simmons being held captive in Stalag Luft VI, the same camp as TLBP signatory Lester Schrenk. By the time Schrenk arrived to this camp in February 1944 Rev Simmons had been transferred to another for being a troublemaker (read the story!).
It is through the preservation of stories like these that we leave tangible accounts for future generations to learn from. The story of Rev Simmons could easily have remained a Simmons-family heirloom that with generations could have risked fading away. With Geoff tremendous work his father's story and legacy, with everything and everyone included in it, has been given some immortality…as long as we continue to carry it forward.
It is with great pleasure and gratitude we have Geoff Simmons permission to publish his document on our website.
Please read or download document below.
Last Updated on 2 February 2023 by Lars McKie