THEODORE "HECK" JOSEPH BARDSLEY – US Army, Sergeant, 311th Regiment, 78th Infantry Division
Mr Bardsley arrived in France with the Timberwolf Regiment 311th Regiment, 78th Infantry Division WWII in November 1944. As a sergeant motor pool dispatcher, Bardsley played an important support role to the front line troops. The Timberwolf Regiment lost 37 men and had 218 wounded during 130 days of combat, during which the 3rd Battalion liberated 3 POW camps, captured 266 towns over 149 sq miles and took 15,000 German POWs.
Bardsley's introduction to combat came at Hurtgen Forrest where a fierce winter storm compounded one of Europe's bloodiest battles with driving snow and freezing temperatures. His tour took him through Siegfreid Line, Schmidt and Schwammenauel Dam, Nideggen, the Rock bridgehead, the Cologne plain and the critical battle of Remagen. Here, the unexpected capture of the Ludendorff Bridge over the Rhine is widely believed to have shortened the war saving thousands of lives. As a result, Bardsley's Timberwolf regiment would serve its last day of WWII combat on 16 April 1945 at one of closing battles of the European war: the Ruhr pocket, where over 300,000 German soldiers capitulated.
Bardsley's functions included vehicle maintenance and transport of supplies and gasoline to front lines under enemy fire. Bullet holes in the empty gas tanks he transported were reminders of experiences "full of life and death, bravery and fear, joy and sorrow, humor and pathos". At Remagen he worked under constant threat of sniper fire and witnessed the Germans desperate efforts to destroy the bridge including attacks by Ju 87 Stuka dive bombers. He drove 5 trucks of ammunition across the heavily damaged bridge before it eventually collapsed and recalled one driver being immediately arrested for refusing to cross.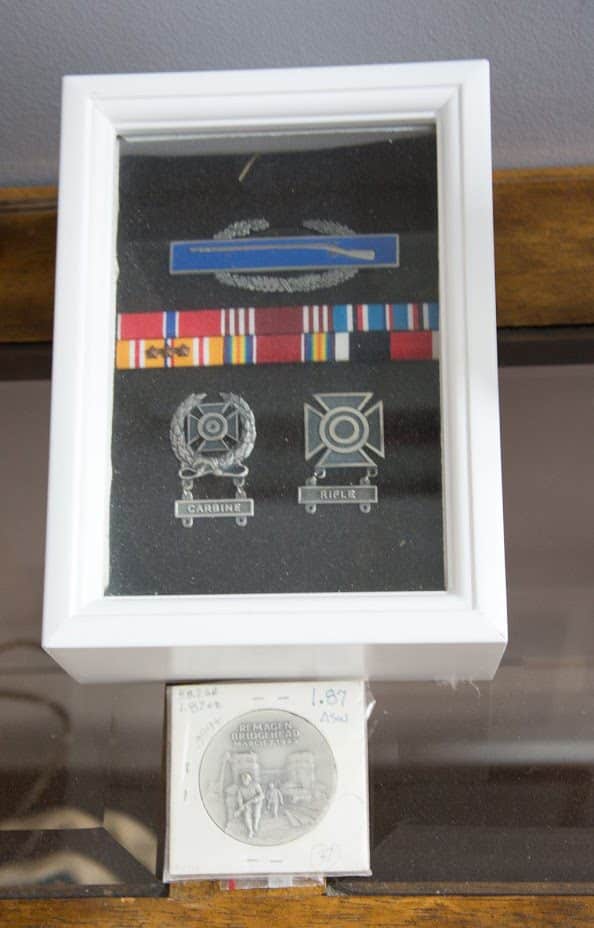 Many families sent multiple sons and daughters off to war. One can only imagine Bardsley's parents anguish at watching their 8 sons mobilize during WWII. Leonard, William, Robert, Lewis, Theodore, Harold, Walter and Raymond were scattered across combat theaters in Europe and the Pacific. Remarkably, only 2 were wounded and they all returned home alive where they joined the American Legion in Waltham. (Bardsley would later join Post 56 in York Maine) Military historians verify that the Bardsley's were the highest number of family members to serve in the military at any one time. The brothers served a combined 338 months and earned 28 medals including two purple hearts.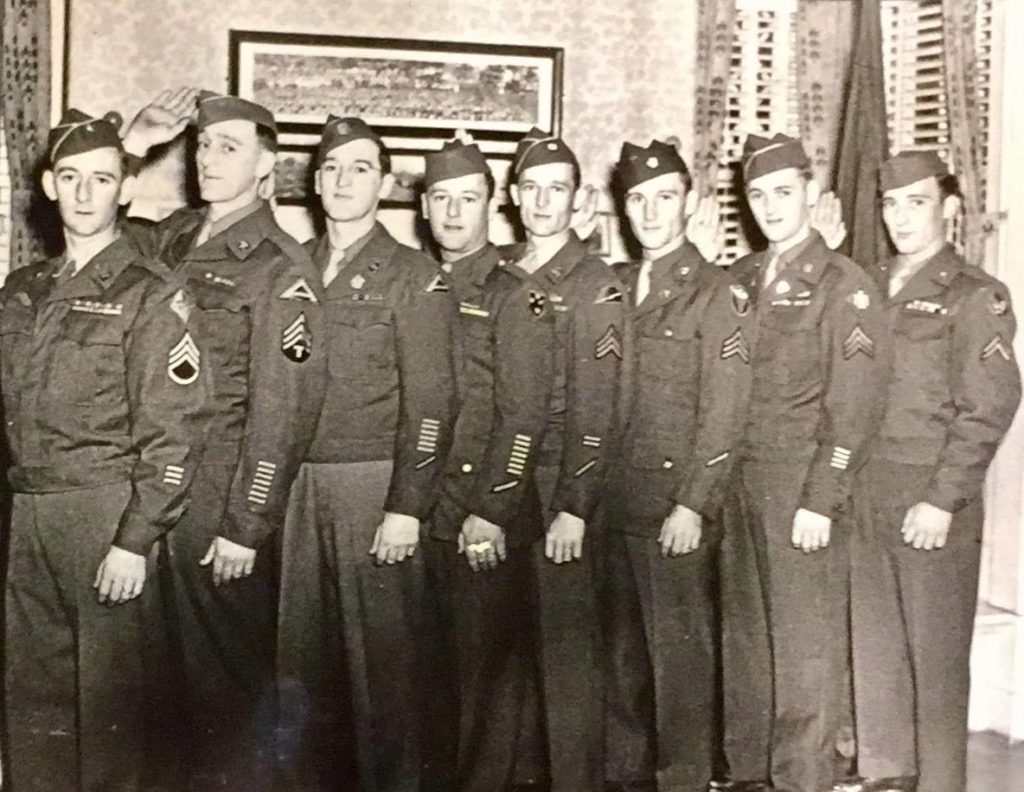 https://centennial.legion.org/maine/post56/2006/01/20/bardsley-brothers
Married for over 70 years to his wife Doris, Theodore Bardsley, now 99 years old, has outlived his brothers. I was extremely lucky and honored to present the Log Book to him through my dear friends Nikolai and Meghan Mongroo who live nearby in Maine and brought his story to my attention. (Meghan Mongroo captured both Larry Kirby and Theodors Bardsley's signing including the Log Book FB cover portrait, Arabella Design Studio).
The Bardsleys are especially fond of young Sophia Mongroo who will no doubt one day understand how fortunate she is to know them.
"I didn't join, (voluntarily); I was invited to tour Europe, at no cost to me, by President Roosevelt."

Theodore "Heck" Bardsley.
---
The following is copied from a very informative website called "The Battle of the Huertgen Forrest"
"In the winter of 1944-45 thirty thousand American GI's were killed or wounded in the longest battle ever fought by the U.S. Army, the little known Battle for Huertgen Forest. From September 1944 to February 1945 eight U.S. infantry and two U.S. armored divisions were thrown into the "green hell of Huertgen" or "Death Factory", fifty square miles of thick, rugged hilly woods, full of German soldiers in a deadly network of bunkers and fortified positions. In the dense forest of fir trees, with limited visibility, death could come from any direction. The Germans stubbornly defended the forest because delaying the enemy west of the Roer was essential for gaining the time needed for the massive build-up behind that river for the great Ardennes counteroffensive which was planned for December.
Last Updated on 15 June 2021 by Lars McKie