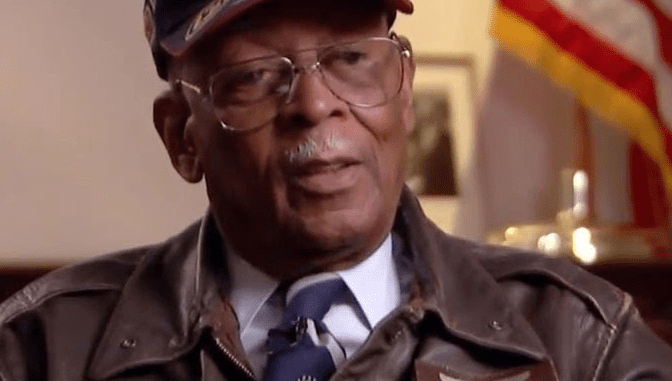 ALEXANDER JEFFERSON – USAF Lt Colonel, DFC AM PH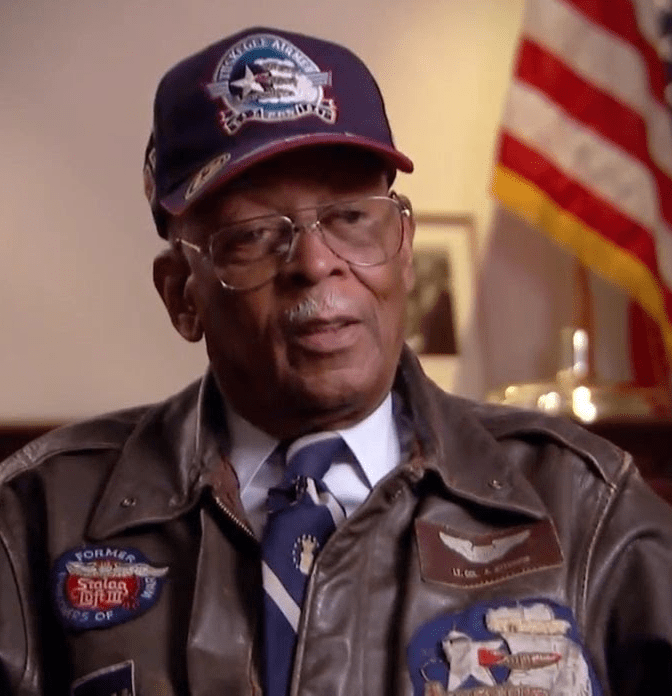 On 7 January 1944, Jefferson received his pilot's wings as a second lieutenant at Tuskegee, he was assigned to the 332rd "Red Tail" Fighter group at the Ramitelli Airfield near Foggia, Italy, flying the P-51 Mustang. Assigned to a fighter escort wing protecting bombing missions of the US 15th Air Force, his job was to attack key ground targets and guard the bombing mission against enemy Nazi Luftwaffe fighters.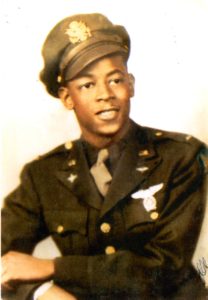 During his 19th mission over Toulon, southern France on August 12, 1944, he was shot down while attacking a radar installation. Parachuting to safety and landing within a forest, he was immediately captured by Nazi ground troops. He was sent to prisoner of war camp Stalag Luft III in Poland, a specialist Luftwaffe-run camp for captured Allied Air Force personnel. During his period of internment, Jefferson comments that he was treated like any other Air Force officer by his German captors. He was then moved to Stalag VII-A, just outside Dachau. After the Russian Army entered Poland, the prisoners were marched to Munich by the Germans, where they were freed by General George Patton's US Third Army.
Jefferson returned to the United States on board the Cunard liner RMS Queen Mary, arriving in New York city in mid-1945: "Having been treated by the Nazi's like every other Allied officer, I walked down the gang plank wearing an Army Air Corps Officer's uniform towards a white US Army sergeant on the dock, who informed us "Whites to the right, niggers to the left."
I first made contact with Alexander's granddaughter, Earnestine Lavergne who very kindly agreed to facilitate my request for her grandfather to sign the Logbook. It is striking how different Alexander's POW experience is compared to that of another log book signatory and WWII veteran, Lester Schrenk. Alexander, in his book Red Tail Captured, Red Tail Free, describes relatively humane treatment where in general his biggest threat was boredom compared to Schrenk who experienced brutal life threatening conditions similar to concentration camp victims. That these men should be African American and German American respectively is even more ironic. Alexander's treatment, as a returning POW/war hero, upon landing in New York in 1945 is undoubtedly the cruelest twist for an incredible man who so selflessly served his country.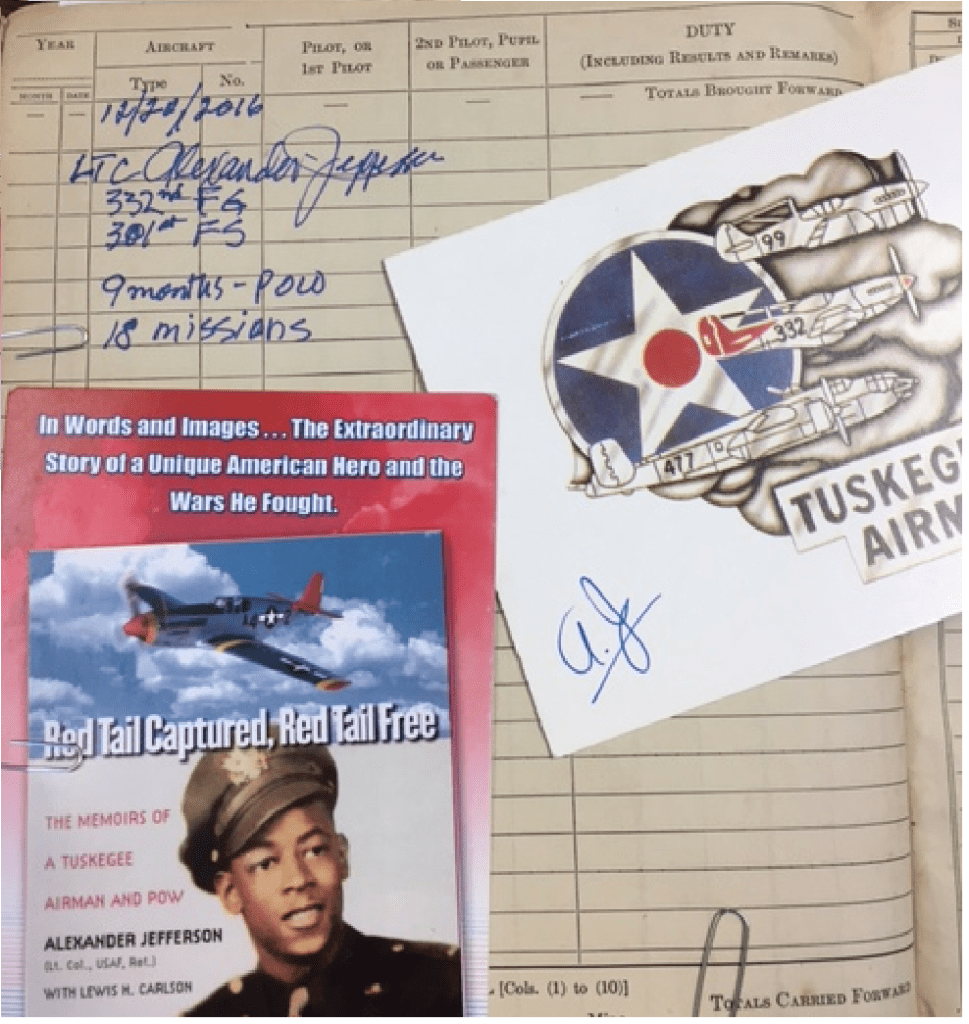 https://www.facebook.com/Tuskegee-Airmen-121277570085/
https://en.wikipedia.org/wiki/Alexander_Jefferson
Last Updated on 6 September 2021 by Lars McKie