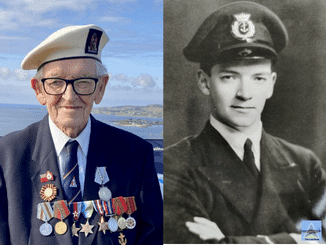 It was with great sadness we received news of Mr David Craig's recent passing from his daughter. It has taken several attempts to describe this loss that seemed to come too soon even at the age of 96 – we can only offer our deepest condolences to the family.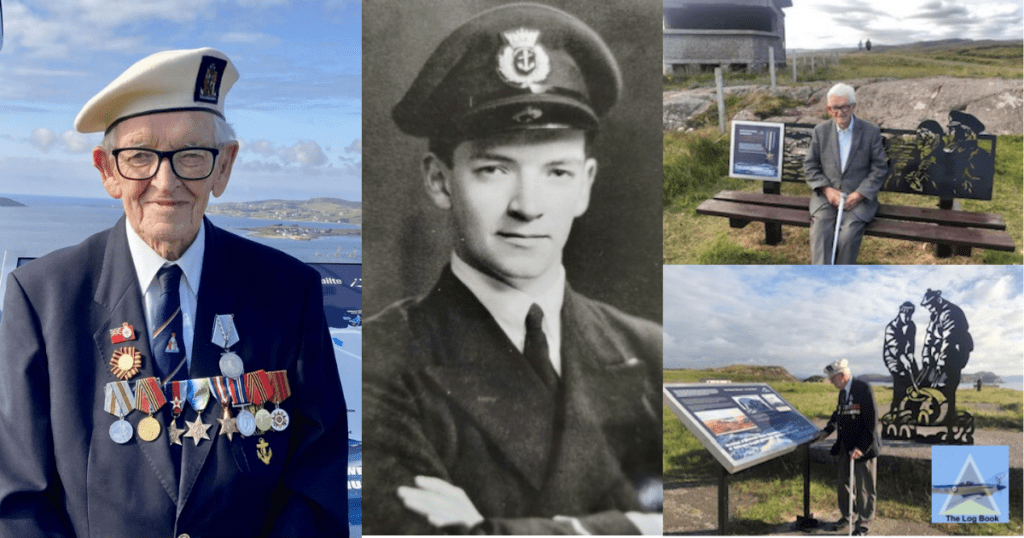 Through the journey of The Log Book Project we have interacted with so many incredible persons – each and every one a treasure. Some have left a profound impression and Mr Craig was certainly among those few ever since he added his name to a page in the log book. UK based project associate Ross Stewart personally presented The Log Book spending an entire afternoon with Mr Craig in his home. In this encounter there was a lot to share as both joined the Merchant Navy at a young age and both sailed to Murmansk during their time of service – albeit under different circumstances. Ross Stewart claims "he was the lucky one" when referring to this afternoon spent in the company of Mr. Craig facilitating the signing event in 2018.
Every interaction with a veteran is an honour and to go beyond pleasantries surrounding the signature event is something that we are extremely grateful for. The project had the profound honour and privilege to host Mr. Craig on a ZOOM session 22 May 2021 where he shared some of his stories first hand (see link). The occasion left an ever-lasting impression that will forever be cherished.
In what would turn out to be one final act of service adding to his legacy, Mr Craig was able to participate in the opening of 'Blazing a Wartime Trail around Loch Ewe' on 31 August 2021. The location was the starting point for Artic convoys to Russia and the trail around Loch Ewe highlights important sites and stories of how the local community and landscape was shaped by the war.
The opening date had been carefully selected to coincide with the 80th anniversary of Operation Dervish and the arrival of the first Arctic Convoy to Archangelsk on 31 August 1941. Mr Craig himself sailed from Loch Ewe on 15 February 1943 with convoy JW53 bound for Murmansk.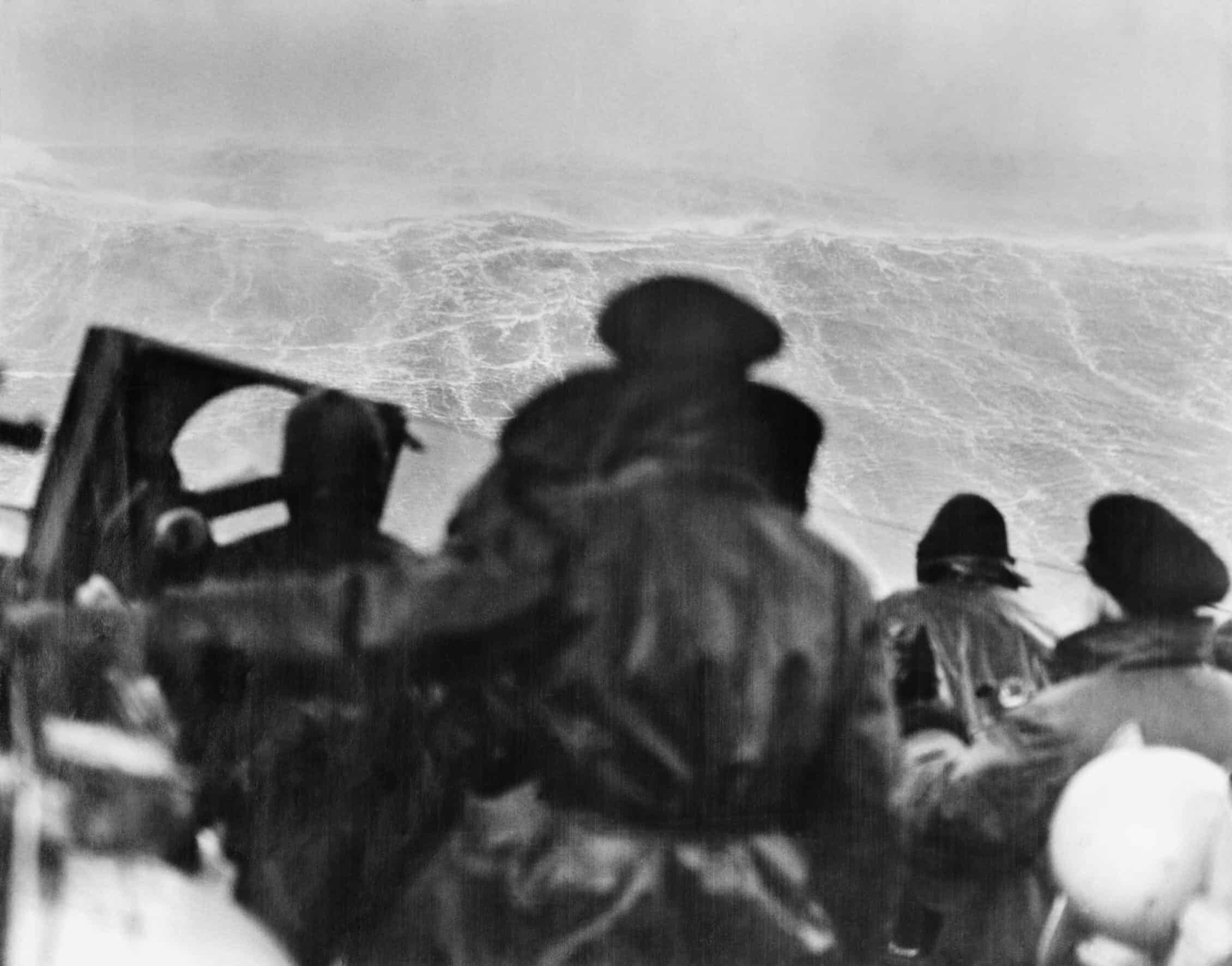 Mr. Craig's daughter has graciously provided images from his visit to Loch Ewe in August 2021. Should you visit and walk the trail please ensure to visit the Arctic Convoy Memorial and pay tribute to the sacrifices made to ensure victory in this horrific conflict.
As we mourn the passing of this gentle unassuming giant, we grow stronger in our conviction and dedication to ensure the preservation of the stoic legacies that these men and women have left with us.
Thank you Sir, may you rest in perfect peace – we have the watch.
Last Updated on 7 February 2022 by Lars McKie