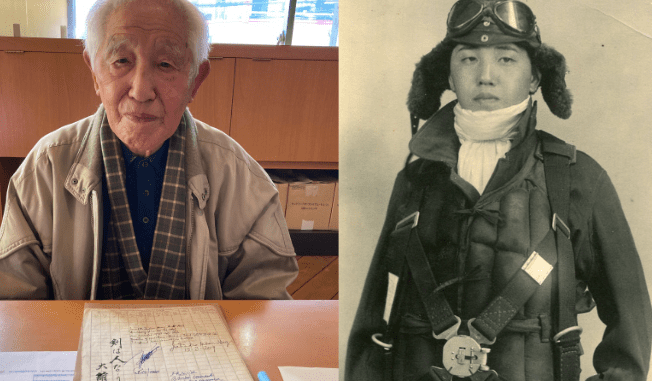 Kazuo Odachi was born on 11 December, 1926 in a country village not far from Tokyo called Kitano Kotesashi. Odachi's graduation from elementary school coincided with Japan's occupation of China. Within a few years, Odachi would find himself enrolled in a Kamikaze unit after the outbreak of WWII.
As a young boy Odachi marveled at the sight of the giant 'mechanical birds' at Tokorozawa Airbase. Laying in the long grass alongside the runway, he and his friends would observe the planes flying above. Those moments cemented his desire to become a pilot.
Yokaren and A6M Zero's
Odachi was 14 at the time of the attack on Pearl Harbor. Inspired to fight for Japan from the sky, he was determined to enter the Yokaren (Naval Aviator Preparatory Course); an elite preliminary training program for navy pilots with a pass rate of 1 per 80 applicants.
Inducted into the first cohort of cadets he attended the new "Special B-Class" course at Iwakuni Naval Airbase in spring of 1943. To replace frontline losses the training was expedited and in January 1944, he was sent to Oita to learn how to fly the A6M Zero Model 32.
By mid-August 1944, Odachi was dispatched to Hsinchu Air Base, Taiwan with the 221st Naval Air Group. Training continued here for some time until flying his first operational sortie, escorting supply ships in the Xiamen channel.
---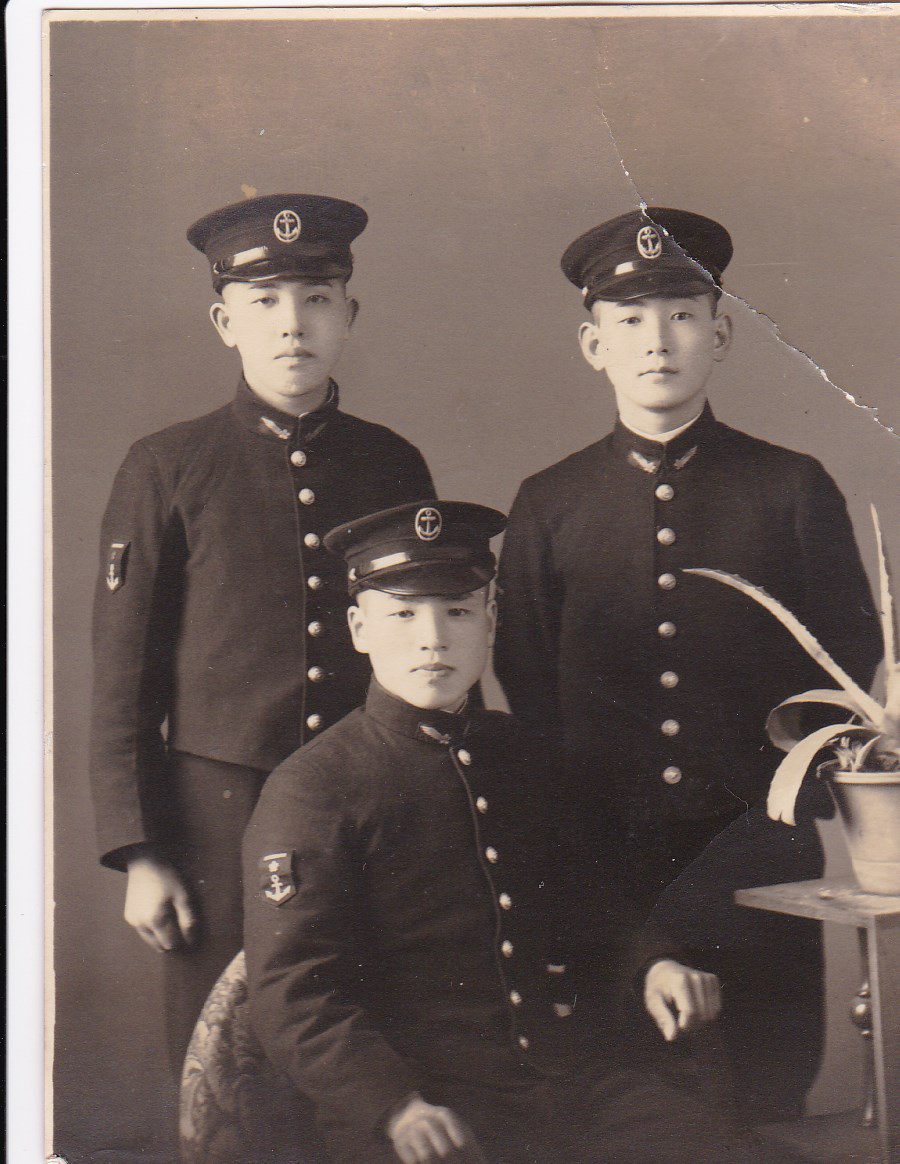 ---
First combat
His first combat experience came on 12 October 1944, east of Taiwan. Odachi engaged American F6F Hellcats from Task Group 58 carriers in the Third Fleet commanded by Admiral Halsey. The American attacks on Taiwan were the continuation of a series of strikes against Japanese forces in preparation for the Philippines landing. Shortly after, Odachi and his unit relocated to Mabalacat field just northwest of Manila, to strengthen the defense of the Philippines.
During the battle for the Philippines in 1944, the Japanese focused everything on preventing the American advance. Exactly how the concept of Kamikaze suicide missions was conceived is a topic to large and complex to cover here, but as the American advance gained momentum the Japanese measures to stop it became more desperate.
Becoming a Kamikaze
The occasion when Odachi was enrolled into a Kamikaze unit remains clear in his mind. On the night of 19 October 1944, all the pilots on Mabalacat field were summoned for a speech by a high-ranking officer. Recollecting it being abstract and long winded, the intent gradually began to crystalize; they were being told to volunteer for a special attack force designed to hurl themselves into enemy ships.
They were of course given a choice, it was not an 'ultimatum', but asked to raise their hands if they agreed, then, ordered to raise their hands if they agreed. Odachi recalls that sooner or later they all had their hands in the air, himself included.
"It just seemed to go up, although I don't know why. I looked up at it and saw the Southern Cross constellation twinkling brightly in the direction my hand was pointing. "How many days do I have left?" I thought to myself. "Maybe one or two. I won't be in this world much longer….". The vivid light of the Southern Cross is still seared into my mind. I have never forgotten that moment, or image"

Kazuo Odachi, Memoirs of a Kamikaze – page 54[1]

https://www.tuttlepublishing.com/japan/memoirs-of-a-kamikaze
Odachi still resents the way they were petitioned by commanding officers, as if they had any choice. He remains strong in his opinion that they were essentially cajoled into committing suicide. He was 17 years old that night.
On numerous occasions Odachi witnessed the departure of Kamikaze missions including one of the Shikishima unit led by Lt Yukio Seki on the morning of 25 October 1944. This particular mission would achieve the first official Kamikaze Special Attack Corps success.
---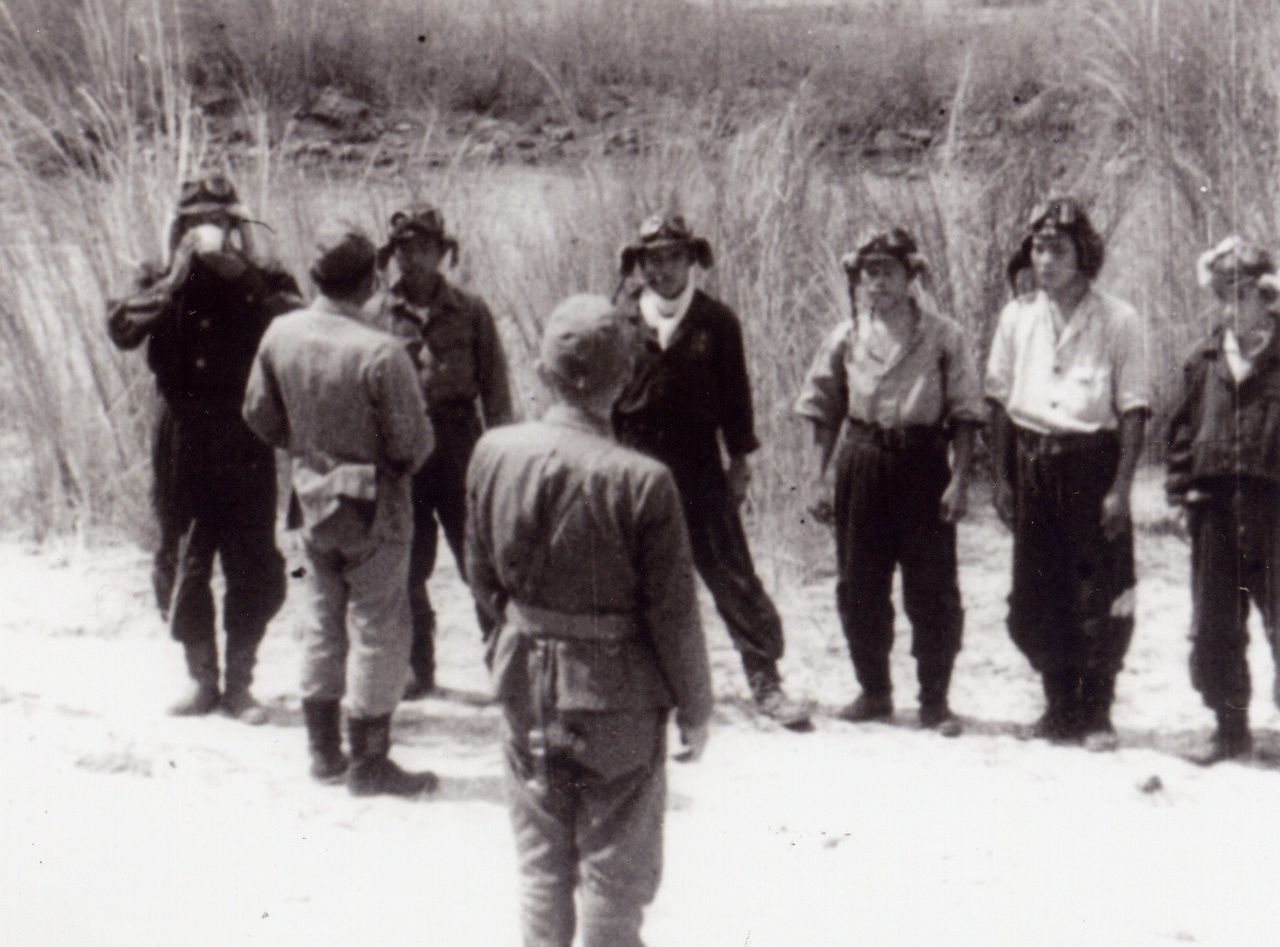 ---
The screenshot above from a propaganda film shows pilots of the Shikishima unit exchanging water cups of farewell with Vice Admiral Onishi on 20 October 1944 before his return to Manila. [4]Courtesy of Shigeru Ohta; this is based on Sora to Umi no Hate de (by Monji Tikamori, Onishi's adjutant), Kamikaze Tokko no Kiroku (by Kaneko toshio),`Kamikaze Tokubetu Kougekitai (by Inoguchi … Continue readingTheir first sortie was flown the following day on the 21st which was unsuccessful, so was the following 3 sorties. On their fifth sortie, which was the takeoff Odachi witnessed, they manage to sink the USS St Lo (CVE-63).
Orders for Odachi's Kamikaze mission would be issued some three months later.
Escape from the Philippines
By January 1945 the American advance through the Philippines was progressing towards the Clark Air Base system. By this time, daily bombings and strikes had depleted much of Japanese military resources. With little to no chance of holding the area, the majority of pilots were dispatched to north Luzon. As airplanes had been destroyed, they set out on foot leaving airmen who had succumbed to malaria and other maladies at Clark field, Odachi being one of them.
Taking refuge in the surrounding mountains, communication came through that all airmen were to be transferred to Taiwan. By this time American forces were so close to Clark field that the planned evacuation by aircraft would be extremely dangerous. On the night of 2 February, 1945 Odachi and about 20 others were evacuated by, ironically, a Douglas C-47 which the Japanese had purchased before the war. During take off and while climbing, they witnessed red flashes from ground fire directed at their plane.
Kamikaze mission
There were two jobs in a Kamikaze mission; the sacrificial pilot, and a fighter escort to ward off interceptors, thus allowing the suicide bomber to initiate his death dive. On 4 April 1945, Odachi's Zero was loaded with a 500kg bomb. Taking off from Ishigakijima Airbase, the order was to attack carriers spotted by a scout plane. His group was instead intercepted by American planes. Forced to abort the Kamikaze mission, Odachi released the bomb into the ocean and engaged in aerial combat instead.
Many missions were aborted due to unsuitable targets or because of mechanical issues. Odachi recalls the standard greeting among his peers returning from a mission, "Oh, you're still here". One can only imagine the incredible mental toll inflicted on these men. Death in his Zero was inevitable and he just 'wanted to get it over with'.
Understanding the Kamikaze
It is difficult to understand the concept of suicide strikes as an accepted military strategy. With the benefit of 80 years hindsight, we should attempt to place ourselves in the situation facing these young pilots before drawing any conclusions. Odachi offers profound firsthand philosophical insight in his book:
"There was no way I could shoot down 80 American aircraft in the kind of dogfights Japanese pilots reveled in during the early days of the war. But, if I could dive into the elevator shaft of a carrier, then I could take out the ship, the 80 planes it carried, and its 4000 crewmen. That, I thought, would be my life well spent.

I knew from the outset that my duty was service to my country and emperor. Notwithstanding, I never truly harbored lofty thoughts of "dying for Japan" each time I sortied. I suspect my buddies didn't either. We were all just reconciled to the fact that death was inexorable. We had an appointment with annihilation as it was our calling. My family and relatives were trying to get on with life back home, and if my sacrifice contributed to their wellbeing even in a small way, then there were no regrets. The only thing I desired was an honorable end to my life as an airman. As such, I did not leave a will and testament, nor did I write letters to my family. Few of us did."

Kazuo Odachi, Memoirs of a Kamikaze – page 91-92[5]

https://www.tuttlepublishing.com/japan/memoirs-of-a-kamikaze
The final mission
The sortie on August 13, 1945 came with the order to do as much damage as possible to anything that took their fancy among the supply ships off Okinawa. It was to be a one-way sortie with no return by every remaining available Zero left at the Yilan Airfield. The sortie was postponed to 15 August due to bad weather.
Being among the thirty Zeros lined up to take off Odachi had just started to advance the throttle when he saw a vehicle come hurtling towards them. Orders were given to abort the attack and go back to the command post for an important radio broadcast due any minute. Then, barely audible through poor reception, they heard emperor Hirohito announce that Japan had accepted total surrender. Odachi still has bad dreams of that final order to sortie and still struggles to reconcile the terrible losses suffered during WWII.
Only one bird returned
On New Year's Eve 1945, Odachi got off the train at Nishi-Tokorozawa station, the same one he left from to go to Yokaren, almost 3 years earlier with 2 of his closest friends, Hiroshi Toyoda and Kinzo Kasuya. The close knit trio was referred to as the "Three Birds of Saitama" during their training.
---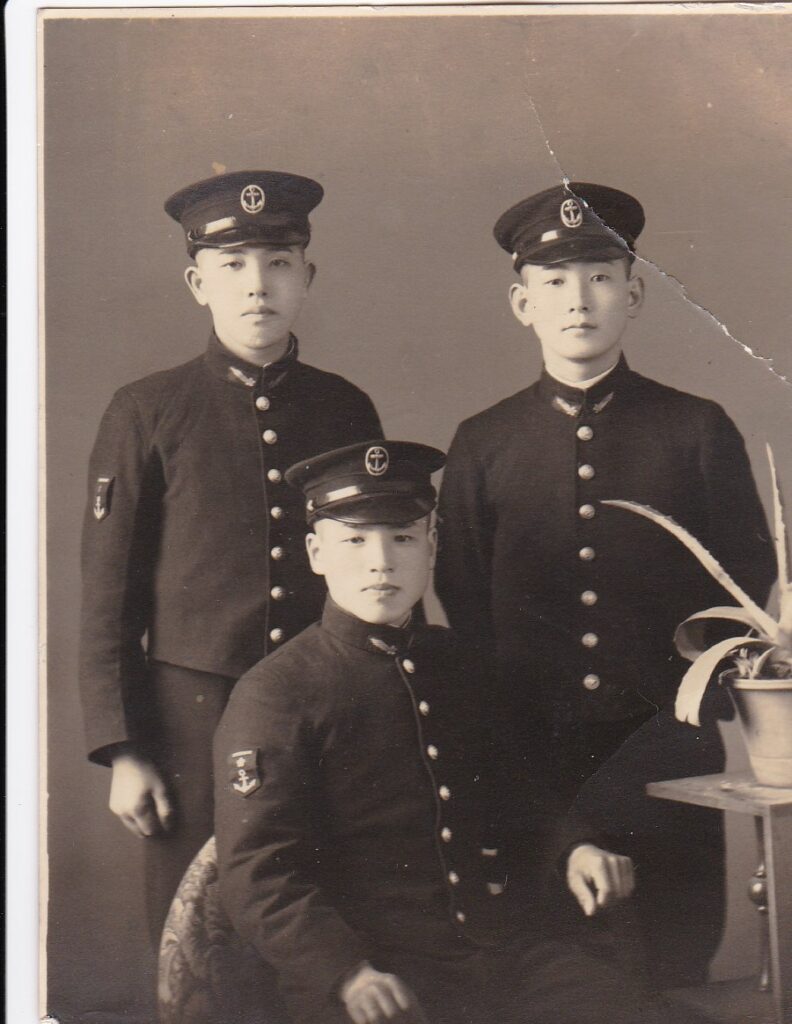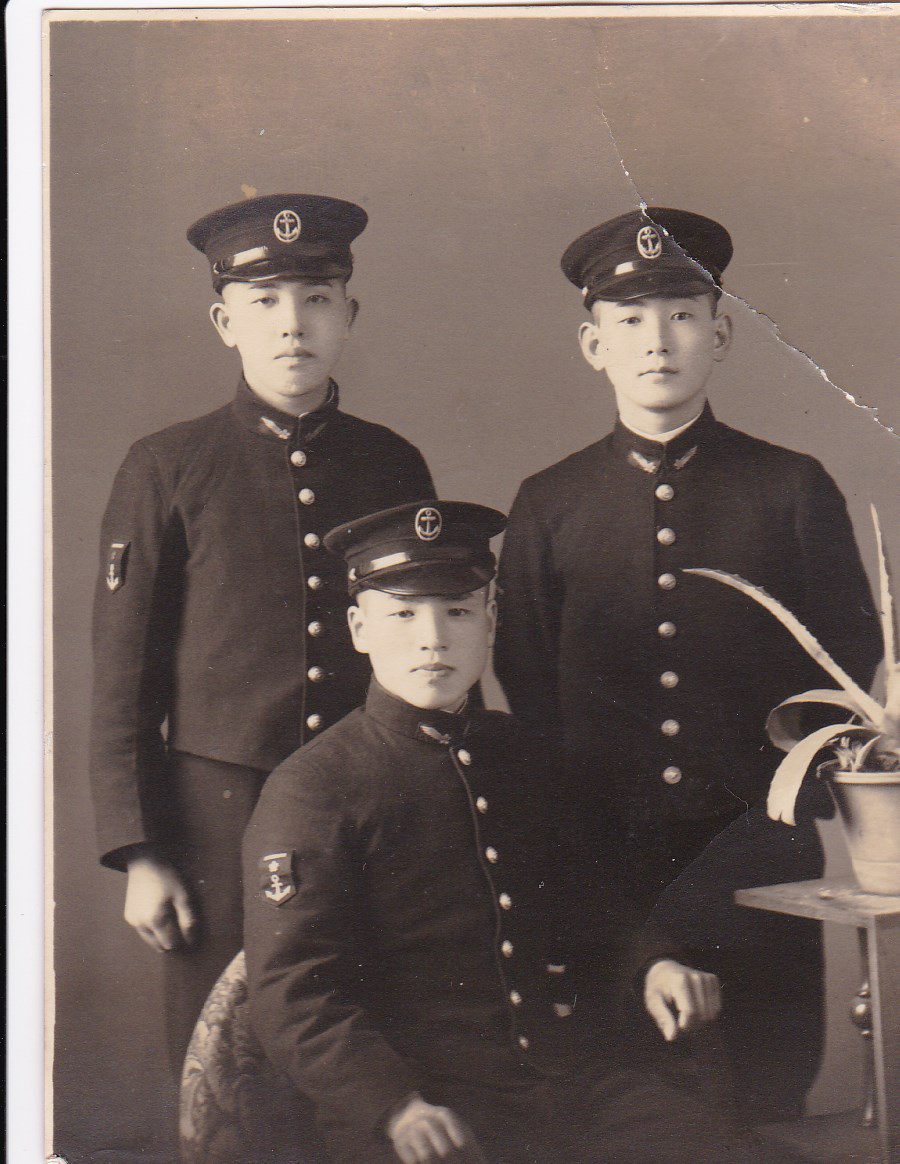 ---
Hiroshi Toyoda died in the skies above Manila while combating a B-24 bomber in February 1945.
Kinzo Kasuya was killed 5 May 1945, flying a Kawanishi N1K-J in a deliberate mid-air collision with a B-29 above Takeda city. Incredibly he managed to exit his aircraft, but his parachute failed and he fell to his death.
Odachi returned home only days after turning 19 and has battled with survivor's guilt his entire life. There is a saying that some veterans sacrifice everything in one moment, while others do so over a lifetime. Odachi definitely fits the latter description.
Post war service
In post-war Japan, Odachi became a police officer and detective, serving 36 years in law enforcement and then 12 years as an insurance investigator. One of the key motivators behind his distinguished law enforcement legacy has been the constant encouragement of the souls of his dead comrades.
Having survived the war against all odds, Odachi kept his role as a Kamikaze a secret, even from his family. The experience, he felt, would be too hard to explain to a society that mostly viewed the Kamikaze as maniacal zealots, volunteering for an unthinkable sacrifice.[6]https://www.japantimes.co.jp/news/2020/12/04/national/history/kazuo-odachi-kamikaze-pilot/
Over the following years and decades, as the view on the war changed, Odachi started to share fragments of his story with a small group of close friends. Two of them being fellow Kendo-budokas, Shigeru Ohta and Hiroyoshi Nishijima.
After practicing and socializing together for more than 20 years, Odachi eventually agreed to let them write his life story and publish it in the book "Memoirs of a Kamikaze" as a requiem to his friends who perished during the war.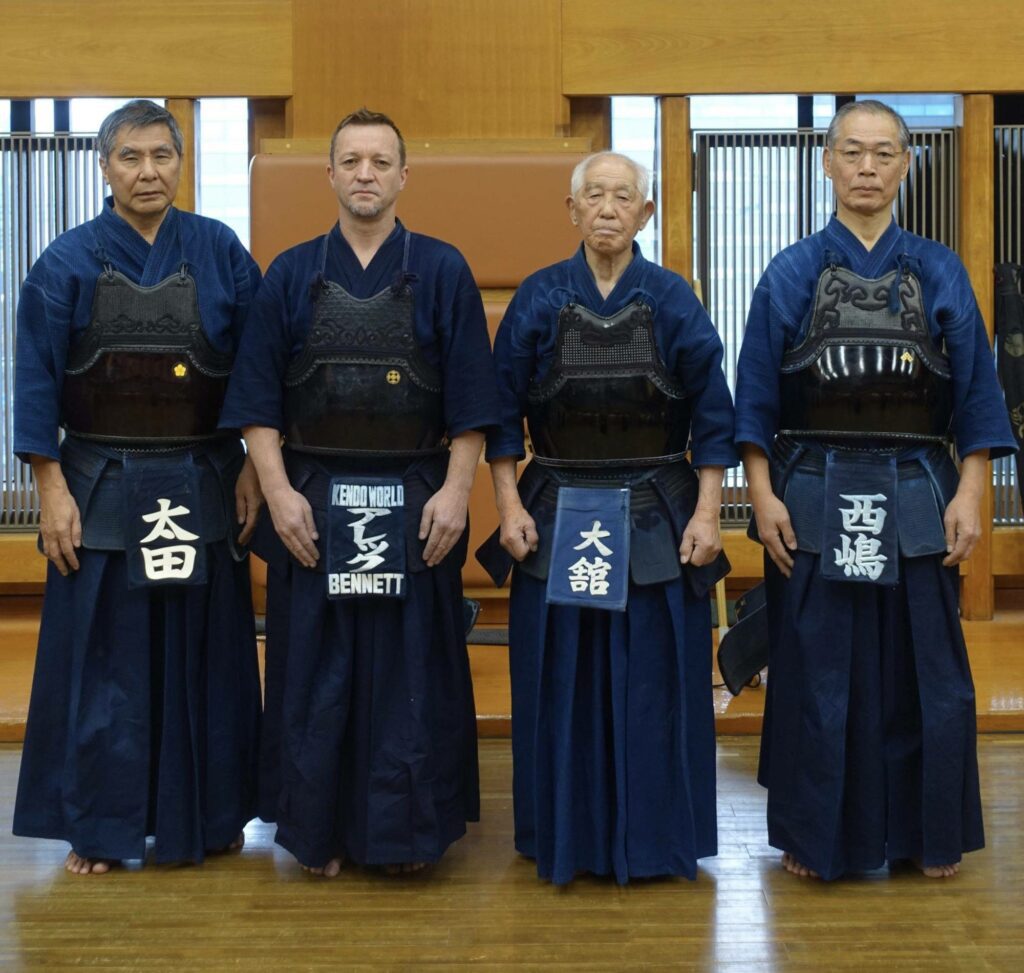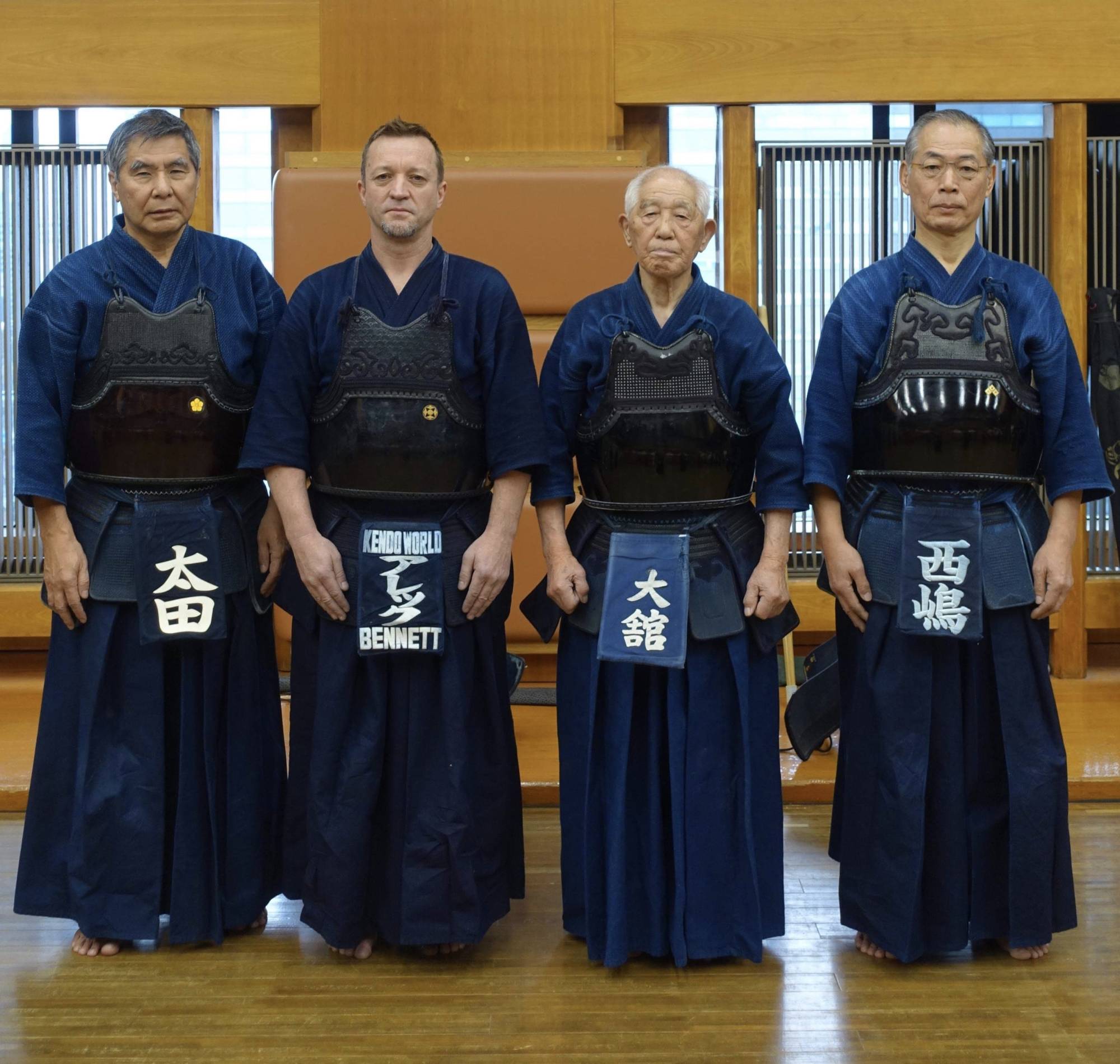 Signature
On 21 January 2022, facilitated by Shigeru Ohta, a single lose page from The Log Book Project was honored by the signature of Kazuo Odachi. His entry includes Chinese characters that, explained by Ohta, reads "Sword is human character". The phrase, connecting to Odachi's lifelong practice of Kendo, captures the modern meaning of Kendo; 'to discipline the human character though the application of the principles of the sword'.
In a most generous contribution to the project, Ohta donated a copy of the book "Memoirs of a Kamikaze" to the project. The book has been signed by all authors, including Odachi, making it a most cherished addition to the project library.
In a revised edition of "Memoirs of a Kamikaze", released in July 2022, signatory Doris Howard, whose story we introduced to Ohta, and The Log Book Project, were mentioned in an appendix; a most unexpected and profound honour for us! In the new release, Ohta explains how Odachi gladly agreed to participate in TLBP. Also noted is the kamikaze attack on the USS Comfort (AH-6) during which Howard was injured and survived. Describing the attack on a non-combatant ship as "shameful" Ohta contextualizes by relating an incident where Odachi was strafed by F6F Hellcat planes while walking on a road in the Philippines. For Odachi, attacks on defenseless targets violate the Samurai moral code; Bushido.
---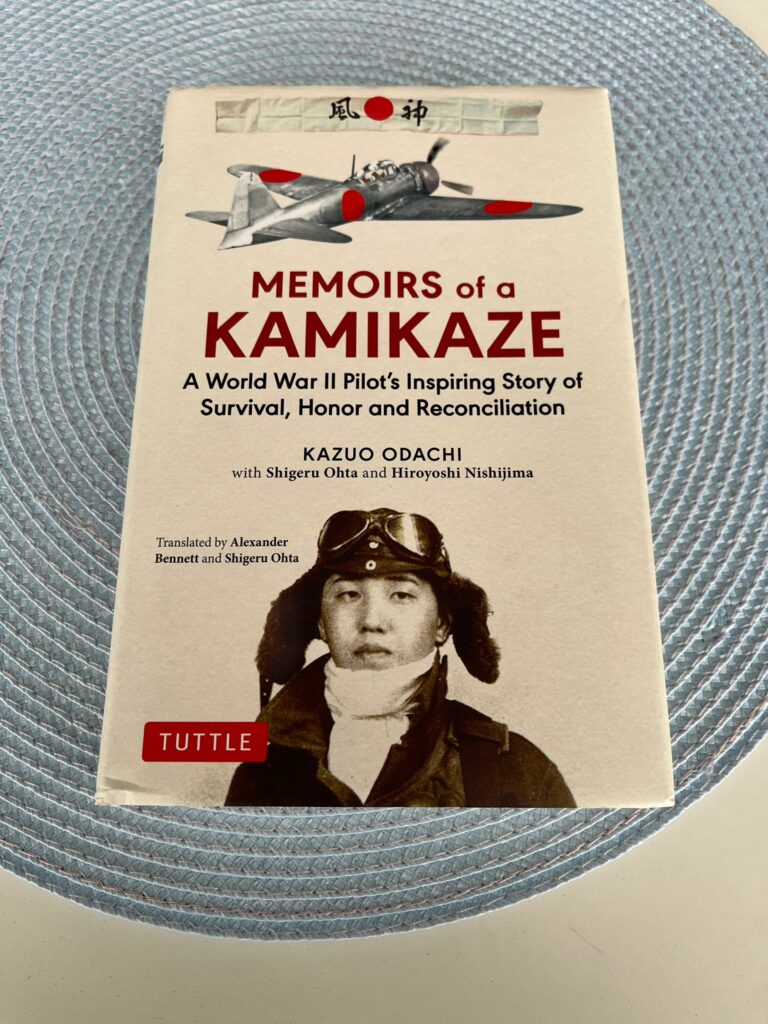 Last Updated on 7 September 2022 by Lars McKie