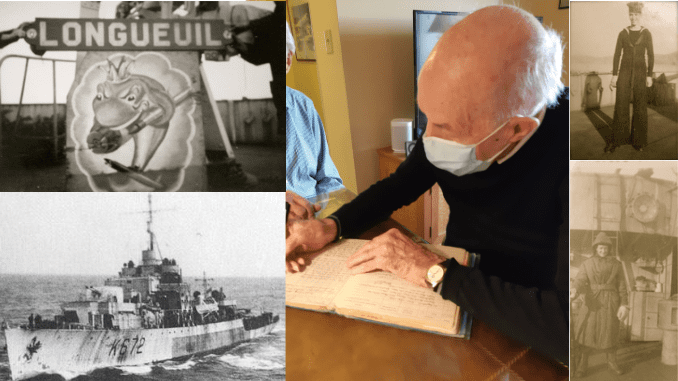 Jack Reid was born in Toronto, and joined the Royal Canadian Navy in 1943. Working as a depth charge operator on the HMCS Longueil (K672), Mr. Reid participated in numerous convoys of military and supply ships making the treacherous journey across the north Atlantic.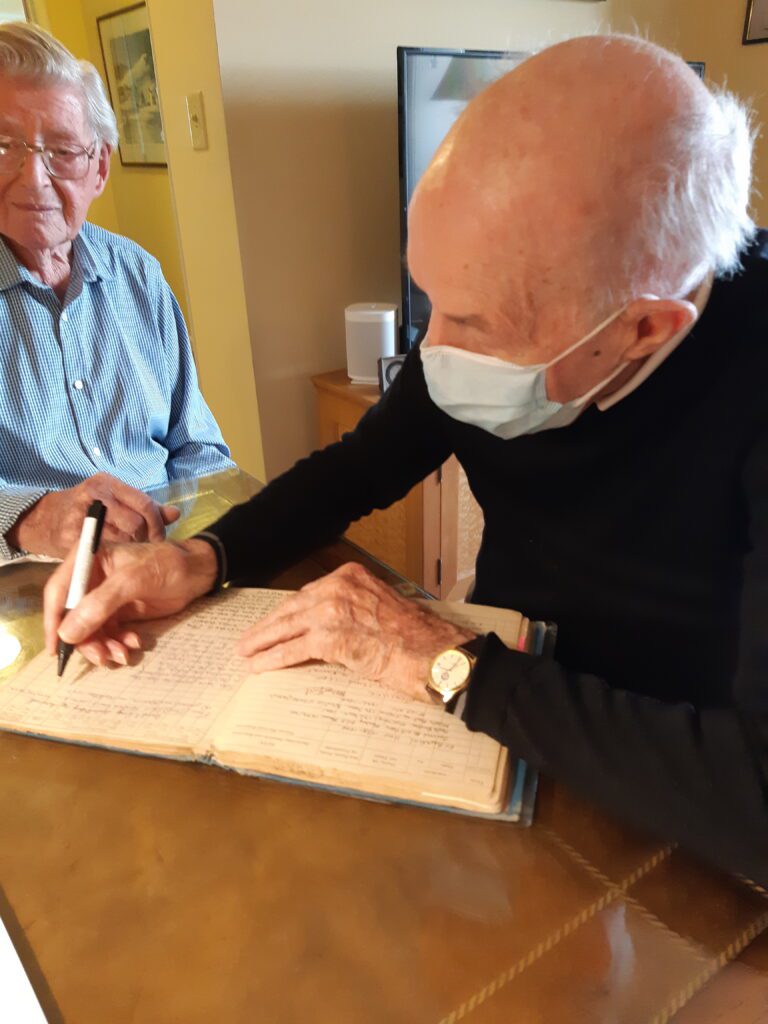 Reid and his shipmates enjoyed VE day but as the Pacific war was still raging he volunteered to go with the ship as it was deployed to the Pacific in June 1945.
While the Longueil was being refitted and prepared for deployment Reid was reposted to a minesweeper to stand in for a sailor that was sick. He stayed on the ship until the Japanese surrender following the two atomic bombs.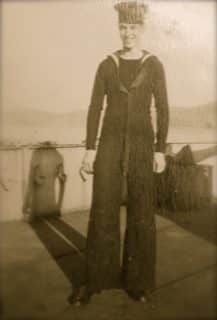 ---
After the end of the war Mr. Reid returned home and became a police officer in Toronto. Mr. Reid is active in the Toronto Military Police Veterans Association, and has served as its president.
The Log Book Project was honoured by Mr Reid's signature on 22 May 2022 facilitated by Mr Scott Masters.
HMCS Longueil K672 never completed her tropicalization refit for service in the Pacific, it was cancelled and the ship was decommissioned 31 December 1946. She was sold in 1947 and scuttled in Kelsey Bay as breakwater for the log booming grounds and the small boat harbour [2]http://wikimapia.org/9834071/Kelsey-Bay-breakwater-hulks.
---
The above profile is in large parts copied from the profile as written and published on the website of Crestwood Preparatory College.
Last Updated on 8 August 2023 by Lars McKie