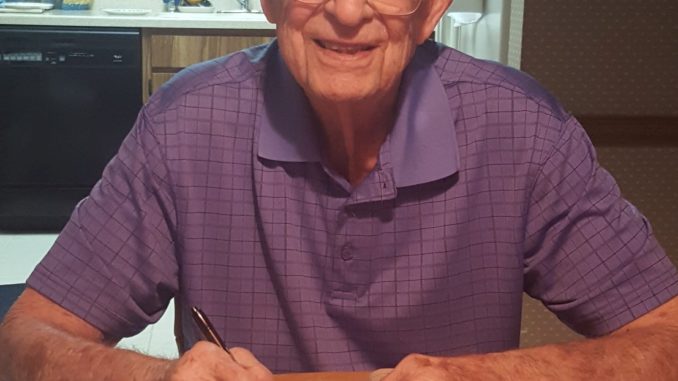 Sadly I was informed of the passing of Douglas Francis Devaux yesterday by his son Douglas Jr.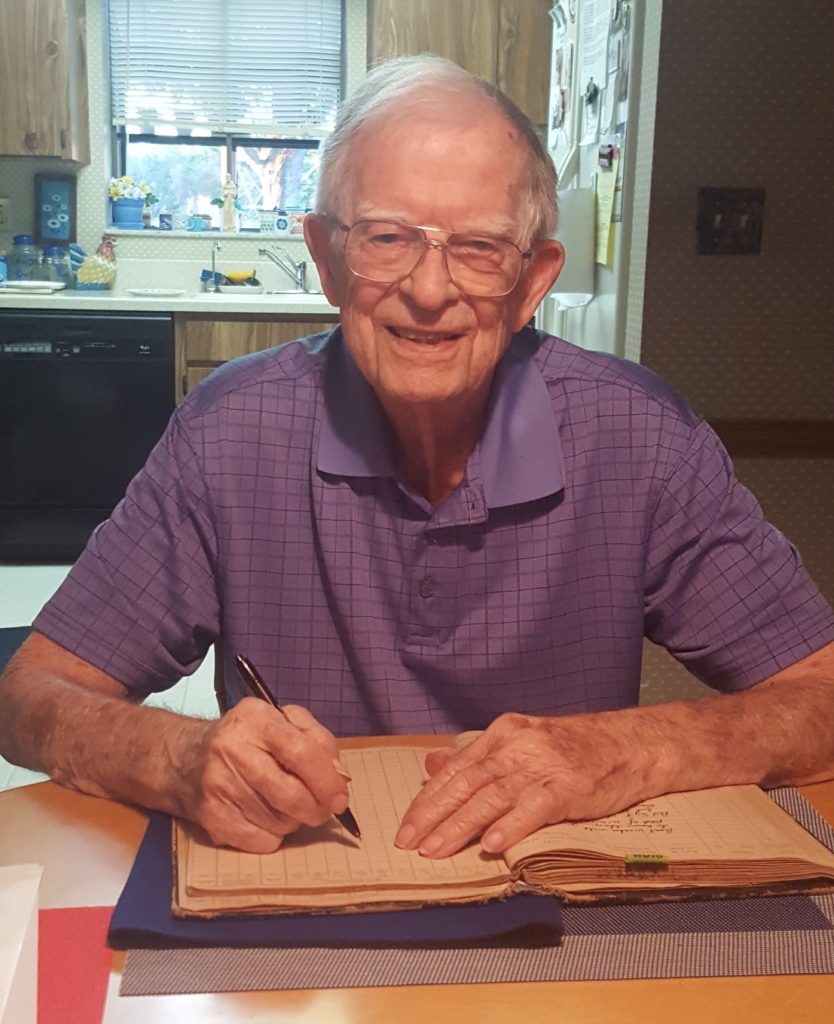 It was a great honor to get to know this gentle-man. I exchanged several lengthily emails with him over the last year. Even then there are things in his obituary below that he never mentioned, like his 20 years of coaching.
His life of service is exemplary:
Douglas Devaux, 96 of Palm Harbor, FL died December 28, 2019. Born in Johnstown, PA, preceded in death by his wife Charlotte (Moran) Devaux, he is survived by daughters Terry Williams (Jerry), Charlotte Devaux Shields, Denise Devaux, Renee Lee (Ken) and son, Doug Devaux Jr. (Lilian), 9 grandchildren and 11 great-grandchildren. A WW II veteran, Doug flew the China, Burma, India theatre serving as a Corporal in the US Army Air Corp as a flight radio operator. He was awarded the Distinguished Flying Cross, Air Medal, 2 Battle Stars and a Presidential Citation. Educating young men and women was a monumental part of his life. He served as President of Cambria Rowe Business College (1952-1977/Johnstown); Dean and President of Ft. Lauderdale College (1977-1938); Chairman of the Board of the Summit System of Colleges and Schools; Co-Founder of Hodges University (Naples); Co-Founder and Treasurer of the Library and Information Resources Network (1998-2012); Chairman of the Board of Compass Rose Foundation. A former member of Our Mother of Sorrows Catholic Church (Johnstown), he dedicated his time as a volunteer coach at OMOS school in basketball and football for 20 years. Doug was a devoted husband, father and grandparent and will be dearly missed by family and friends.Visitation-January 3 from 3pm-6pm at Sylvan Abbey Funeral Home, 2853 Sunset Point Rd, Clearwater FL Services-January 4 at 1pm at Espiritu Santo Catholic Church, 2405 Philippe Pkwy, Safety Harbor FL In lieu of flowers, donations may be made to Suncoast Hospice (www.suncoasthospice.org)
I had the privilege of not only getting Devaux's entry into the Log Book, but also discovering that this gracious gentleman was part of my extended family.
I am truly honored to be able to tell his story.
Last Updated on 29 October 2020 by Lars McKie