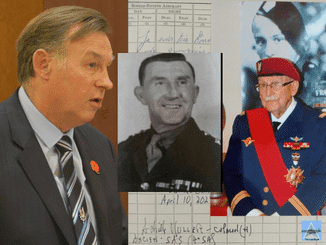 My grandfather, Major Adam Ross Stewart was born in Glasgow, Scotland, on 11 August 1905 and joined the army 7 days after turning 19 in 1924. By the 1930s he was serving as Colour Sergeant and Quarter Master in Palestine with the Black Watch.
At the start of WW2 he would be posted to the Suez Canal as a Warrant Officer QM and by 1942 promoted to Lieutenant QM at Habbaniya with the RAF Iraq Levies.
Special Air Service – SAS
In February 1944 he joined the Special Air Service – SAS as Lt QM in the 20th Liasion HQ. Fluent in French, he was assigned as liaison to the 3rd and 4th French SAS battalions based at Sorn Castle in Ayrshire Scotland. In October 1944 the SAS moved to Essex and Suffolk in England. Working in tandem with RAF 38 Group, Stewart's unit was ferried to and from operations in Western Europe, aiding the Allied Invasion from the beaches of Normandy to advances towards Germany.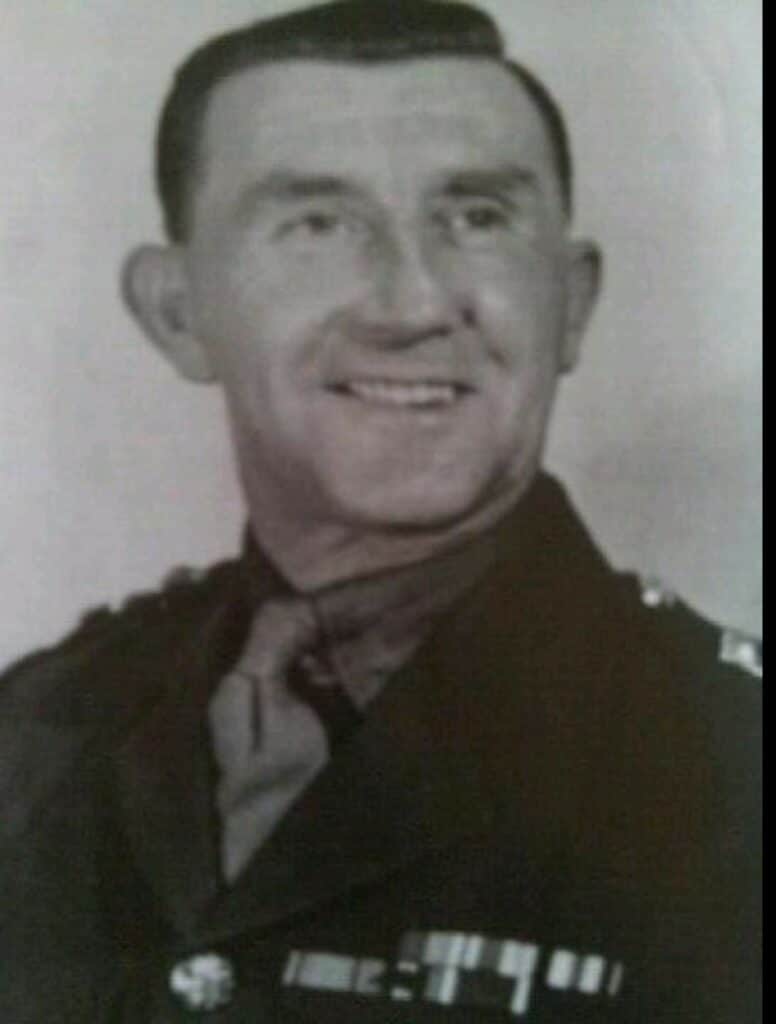 The 20th Liaison HQ relocated to Epernay in France, where they coordinated the movement of supplies and recruits for the French SAS and Maquis (French Resistance Fighters).
I served at RAF Wethersfield as a Chief Inspector in the MOD Police from 2000 until my retirement in 2012. Three years later, I created the Wethersfield Airfield Museum and was pleasantly surprised in 2017, to learn of my Grandfather's SAS service and deployment to the Mushroom Farm at RAF Wethersfield.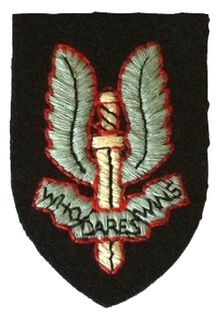 First log book encounter
Through the museum, I made contact with family members of USAAF 416th Bomb Group who had been based at RAF Wethersfield during WWII. In 2017, I was invited to be guest speaker at a 416TH BOMB GROUP WWII reunion in Washington DC.
One of the organizers, Margaret McEvoy, whose uncle, Lt. Col James Kenny was KIA serving with the 416th, had in her possession a WWII RCAF logbook. McEvoy explained that the book belonged to Cyril Devaux, the father of a lifelong childhood friend from Trinidad, Mary Devaux.
Devaux's brother Nicholas, had asked McEvoy to obtain the autograph of one of the attending 416th veteran pilots in the logbook. After speaking with Nick by phone, I agreed to carry the Log Book back to England and assist with gathering signatures of more veterans and witnesses of WWII.
A tangible link
In 2019, I was contacted by History student, Pierre-Alain Letourneur who was researching the French SAS and the mission to Amherst in May 1945. Through Letourneur, I learned of WWII veteran, Col Achilles Muller of the French SAS, who also trained at Sorn Castle in Scotland and moved to Essex and Suffolk in 1944. There is every possibility that Col Muller would have met Major Adam Ross Stewart during this time.
My grandfather Major Stewart, died in 1977, but in Col Muller, there represents a tangible living link, to my family legacy and also to Wethersfield Airfield and the Museum, the Mushroom Farm, the French SAS, the Black Watch and by extension the 416th and those like McEvoy's uncle James Kenny who made the ultimate sacrifice.
Col Muller, having graciously agreed to sign his name among the illustrious entries already in The Log Book, allows the Project to highlight and preserve these stories for future generations.
Devaux's humble logbook has become a living embodiment of the words: "We Will Never Forget".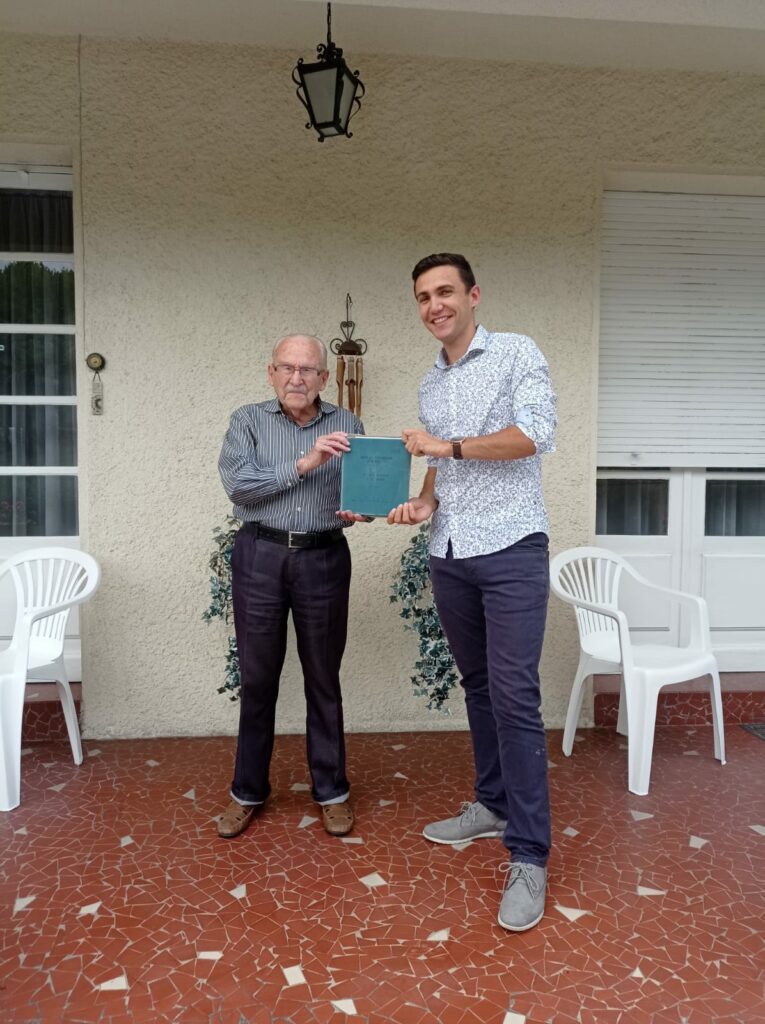 Last Updated on 28 March 2022 by Lars McKie