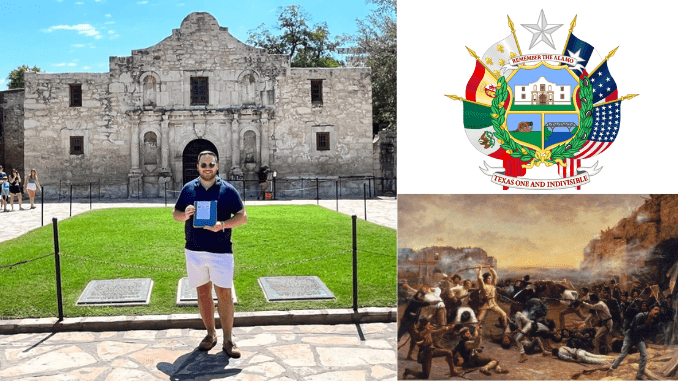 A pivotal event in the Texas Revolution was the Battle of the Alamo fought in 1836. Having driven out all Mexican troops in earlier months from Mexican Texas about a hundred Texians were garrisoned at the Alamo.
On 23 February 1836 about 1500 troops of the Mexican Army marched in to retake the area. Over the next 10 days the two armies engaged in several skirmishes resulting in minimal losses. Aware that his garrison of about a hundred men would not withstand an attack of the much larger force, commander William B Travis wrote letters pleading for reinforcements from the United States.
The "Victory or Death" letter written by Travis on 24 February 1836 is considered one of the most notable documents in American history. The garrison received very few reinforcements, fewer than a hundred men, due to the treaty United States had with Mexico at the time.
In early morning hours of March 6 the Mexican Army advanced on the Alamo. Repelling the two initial attacks the Texians were unable to fend of the third. Travis and the defenders were defeated, killed, and burned by the Mexican Army.
The Battle of the Alamo is considered one of the most notable last stands in history. "Remember the Alamo!" battle cry became the official motto of Texas from 1836-1930 and remains on the state seal.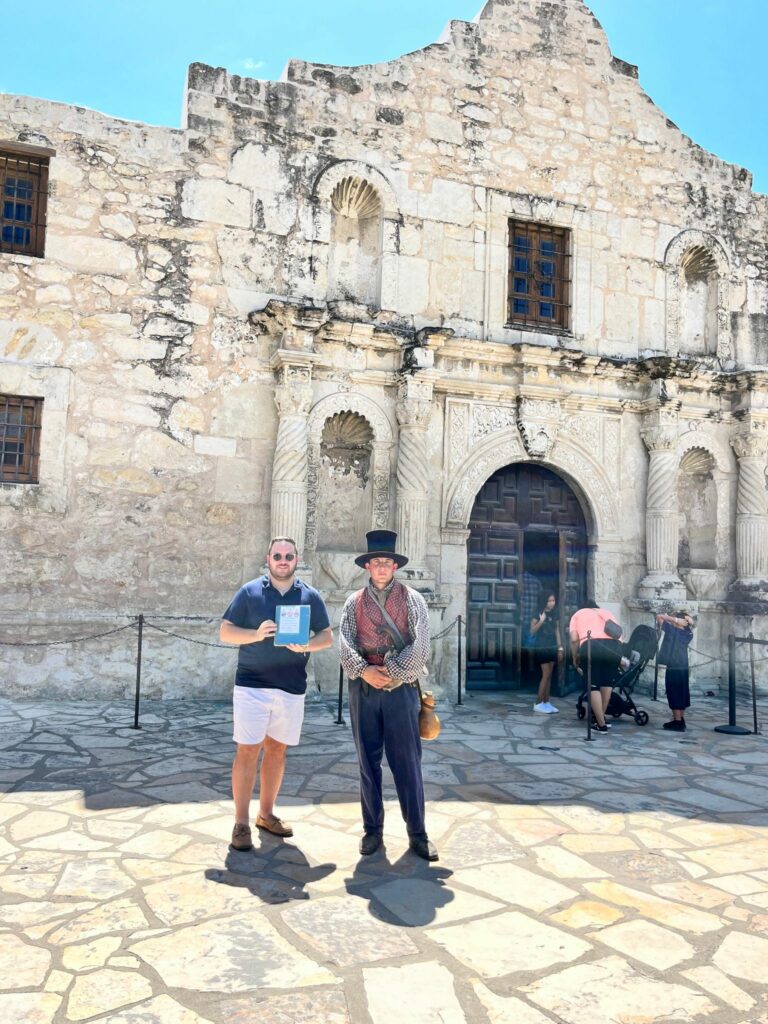 ---
On 7th August 2023 Nick Cartwright gifted the logbook with a visit to this incredibly historic place. It is through the selfless good hearted facilitators like Cartwright that this enchanted journey keeps on giving, and now we have learned about the Alamo.
Thank you Nick Cartwright!
Last Updated on 8 August 2023 by Lars McKie