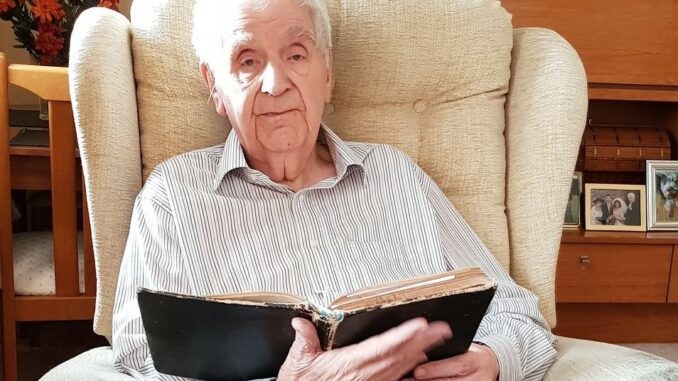 STUART SINDEN – Royal Marine, Gunner on LCM
Royal Marine veteran Mr. Stuart Henry Sinden was a gunner among a crew of 6 on a landing craft (LCM) with the Suffolk Regiment on Juno Beach on D-Day.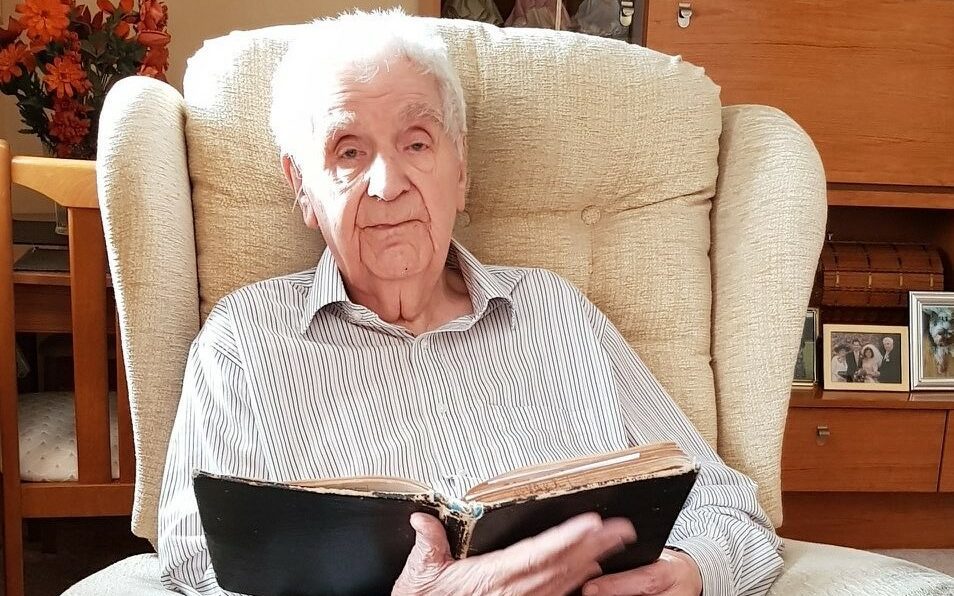 The vessel would be his base during June 1944, going back out to sea to meet the bigger ships bringing further reinforcements onto the Normandy beaches, ferrying the dead and wounded back to the hospital ships before the proper jetties were established, and by night protecting the Royal Navy Cruisers.
At the end of the European War he served in the Far East theater — India, Ceylon (Sri Lanka as it is now), and Singapore. In 2017 he was awarded Frances highest decoration – Chevalier Legion d'Honneur
It is impossible to identify with the survivors of D-Day. The endless months of preparation, the absolute complete focus and anxiety of the mission, the sheer span of the exercise and finally the horror of that first day itself….. simply unrelatable.
The phenomenal stress of the experience must have taken a terrible toll on thousands for the rest of their lives. And yet Normandy was the first step of many bloody miles to Berlin.
Equally important to recognize is that this vital second front created the pincer motion that would eventually crush the Nazis between the Allies in the west and the Russians in the east – who had been weathering the awesome power of the German military machine for 3 agonizing years prior. Our world would be unrecognizable today without D-Day even as countries like Poland emerged as partitioned shadows in a post WWII Cold War era.
And yet these sweeping historic events are comprised in individual moments, by persons who managed to move beyond the paralysis of terrible fear and proceed to the beaches of Normandy 76 years ago.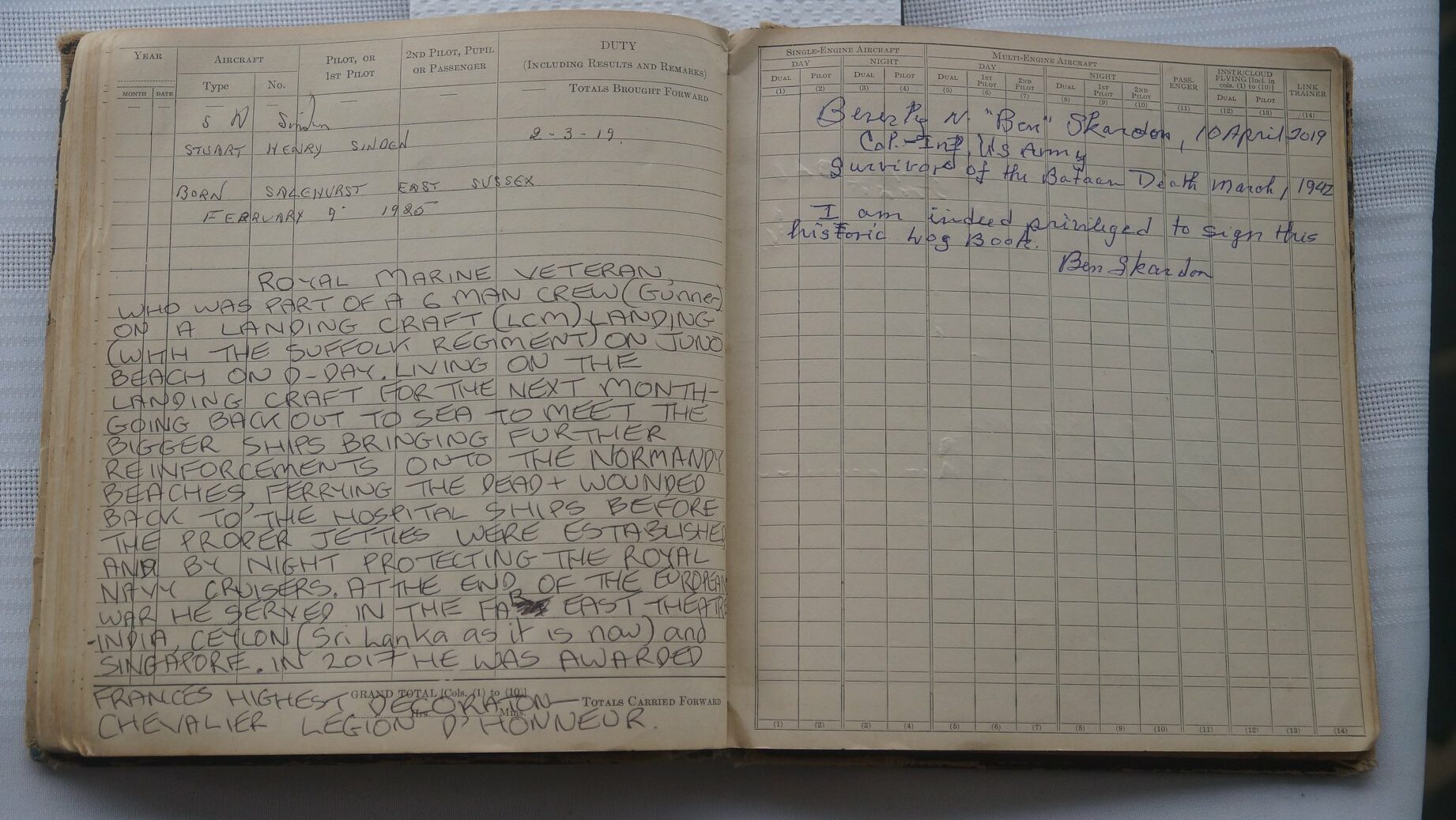 Stuart Sinden motored through the thunderous explosions, smoke and bullets to get them there…multiple times. He honored the Log Book with his signature on 2 March 2019. I am indebted to his son Paul Sinden and my nephew Ryan Devaux for facilitating Mr. Sinden's entry. Sadly, he passed away just over a year later in March 2020. His legacy, along with the thousands who accompanied him, is remembered.
Suffolk Regiment Living History Society
Thank you Ross Stewart as always for handling the behind the scenes logistics in Europe!
Last Updated on 14 June 2021 by Lars McKie