VITO V. ALONGI – US Navy Fireman 1st class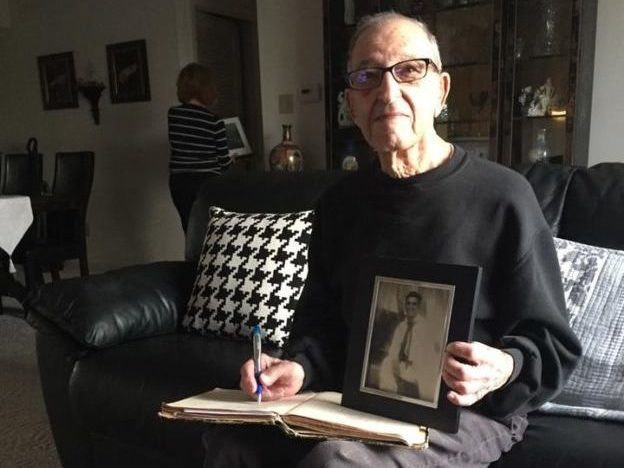 Vito V. Alongi had a ringside seat to witness the Japanese surrender aboard the USS Missouri (BB-63) in Tokyo Bay on Sept. 2, 1945.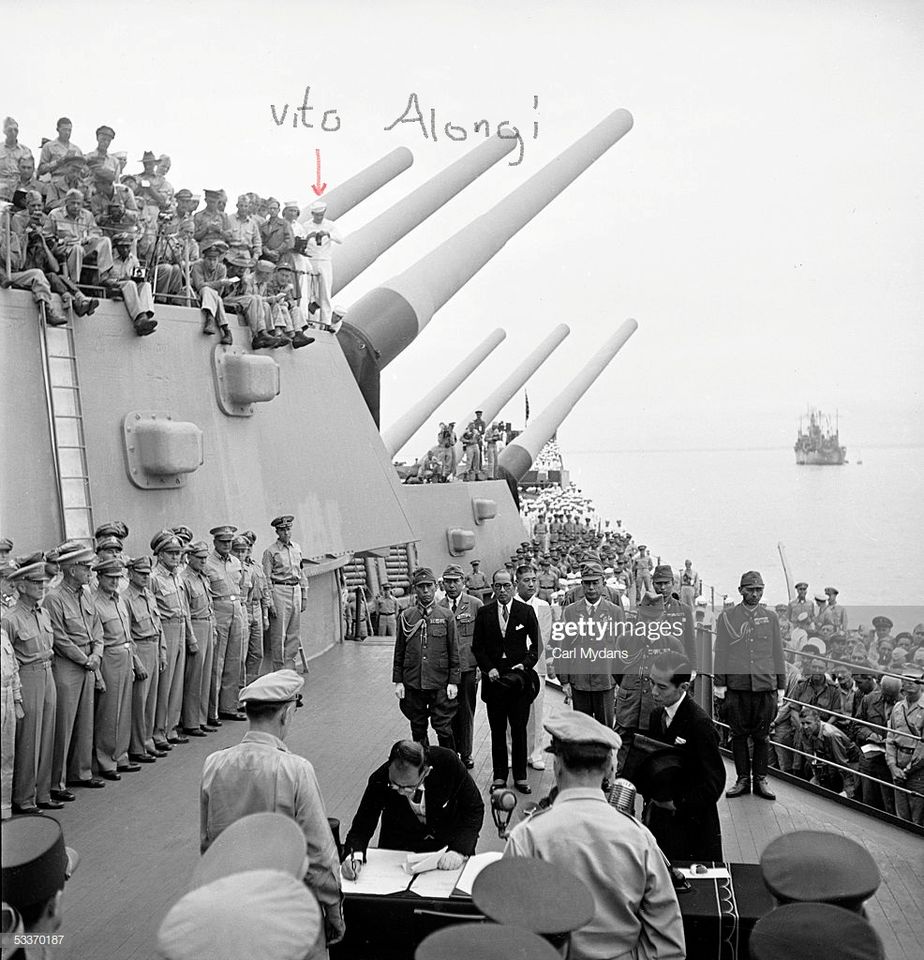 I was on top of a gun turret looking down at the ceremony as it progressed with all the generals and admirals. It only lasted about a half hour. The Japanese were very courteous and respectful. Some of them had on top hats and some had on uniforms."

Alongi recalled of the momentous occasion.
Incredibly Mr Vito V Alongi is clearly visible between the 06:10 and 06:17 mark in above film.
Ms. Christina Lapsley, Manager of Volunteer Services at Mount St. Mary's Hospital, where Alongi volunteers, forwarded my initial request to him. I was floored when I got a phone call from the gentleman saying he'd like to sign. That was a first and still only occurrence.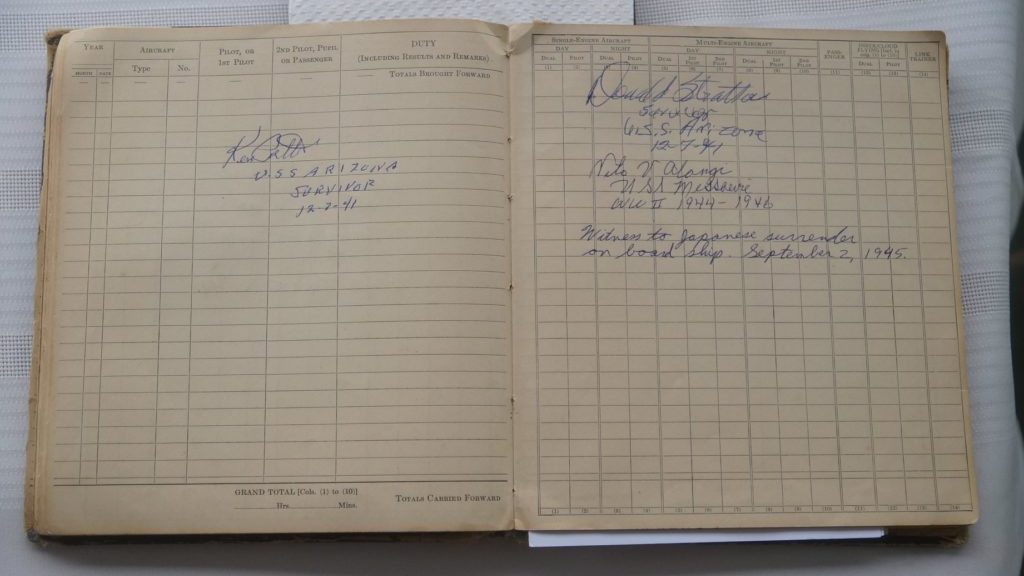 I invited Mr. Alongi to sign on the same page as Mr. Donald Stratton who had been aboard the USS Arizona on 7 December 1941. These two signatures on this one page capture something of America's exact entry into and exit from WWII. The USS Missouri and the USS Arizona together frame the hallowed ground of the Pearl Harbor memorial.
My friend Kent McDonald delivered The Log Book from across the border in Niagara Falls, Canada. As challenging as 2020 may have been, there is no comparison to the sense of optimism and expectancy Alongi must have felt, 75 years ago aboard the Mighty Mo.