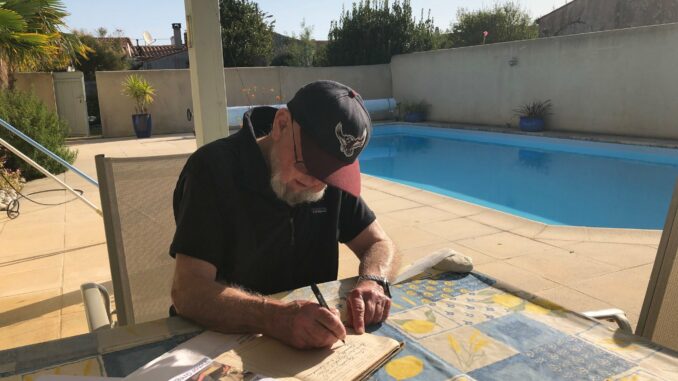 THOMAS KENEALLY – Civilian, author of "Schindler's Ark"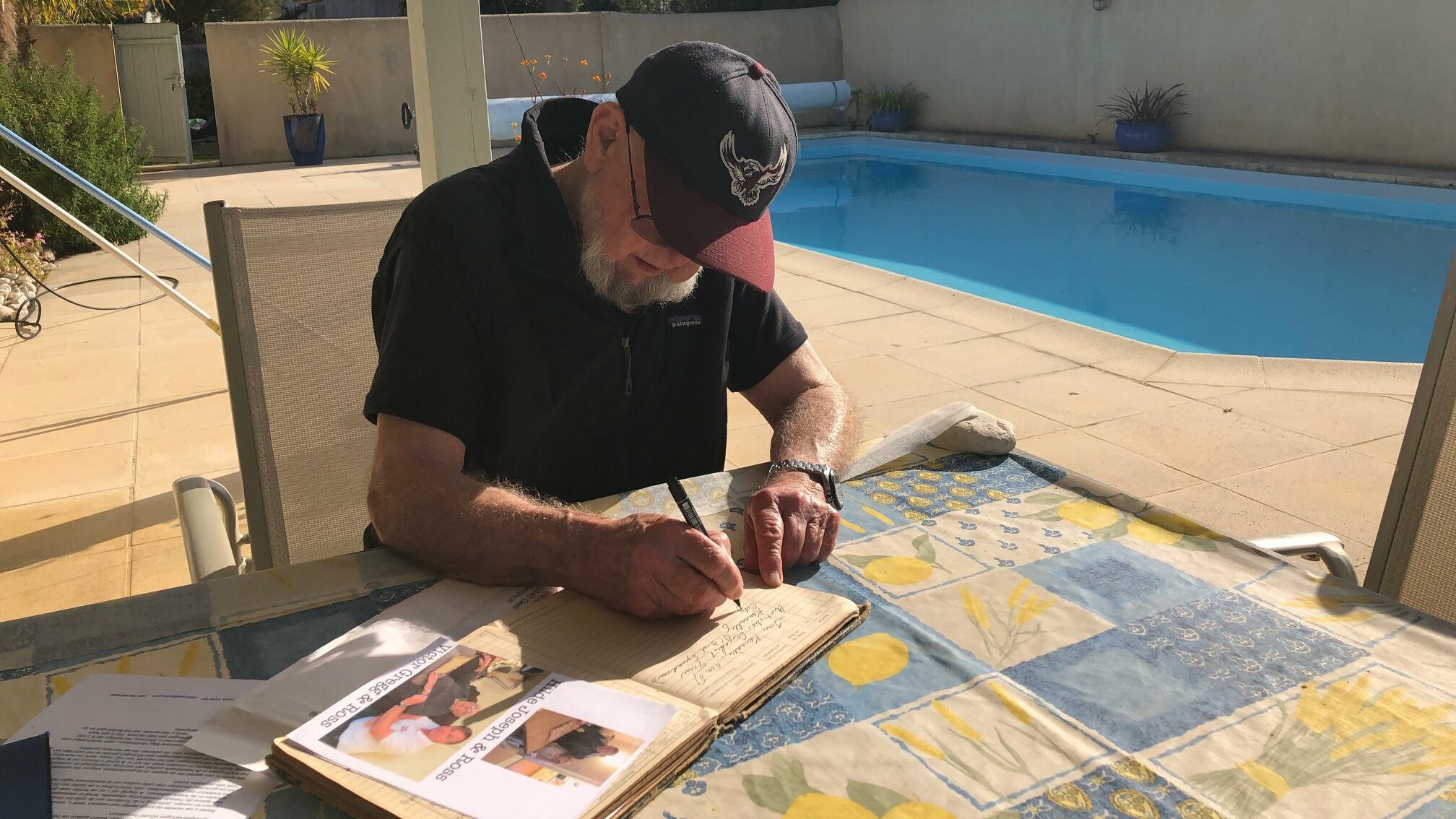 Almost 40 years ago, Thomos Keneally, intent on buying a briefcase, entered a leather goods store owned by a man named Poldek Pfefferberg.
Pfefferberg, on learning that Keneally was an author, began to share with him the extensive files he kept on a man named Oskar Schindler – in whose factory Pfefferberg had worked, thus saving him from deportation to the nearby extermination camp at Auschwitz.
The resulting book from that chance encounter would eventually be called "Schindler's Ark" which later would be adapted to as the 1993 movie "Schindler's List" by Steven Spielberg.
Keneally's father Tom, served in the RAAF No. 22 "City of Sydney" Squadron in North Africa during WWII and his brother in law, Max Martin, served in the RAF No. 35 Squadron Pathfinder Force completing 90 missions over Europe including marking the targets for the Dresden bombing within which Victor Gregg was held as a POW – see post on Gregg on the horrendous reality of that experience.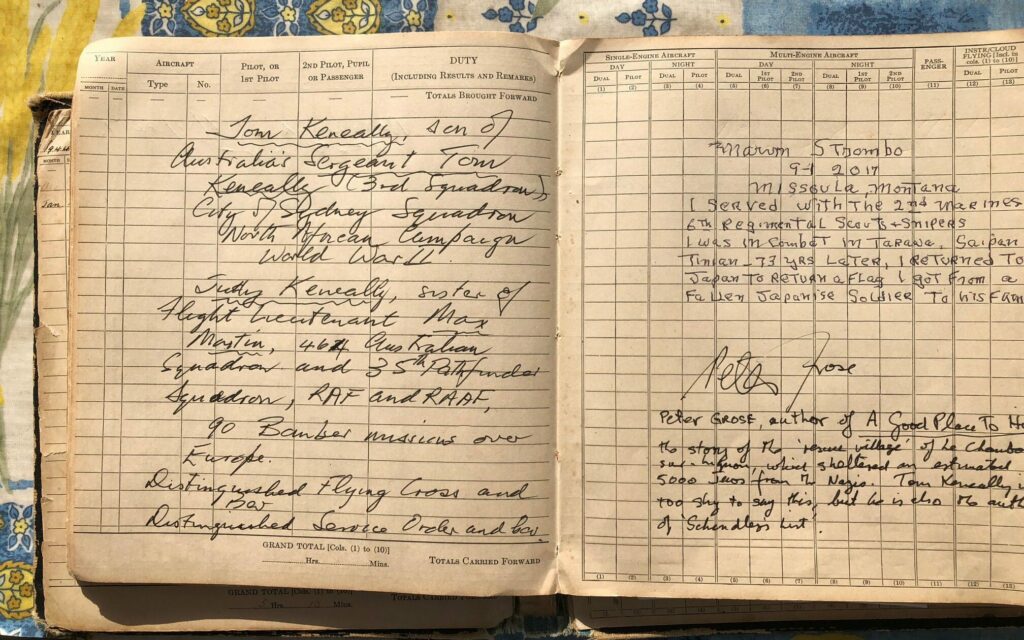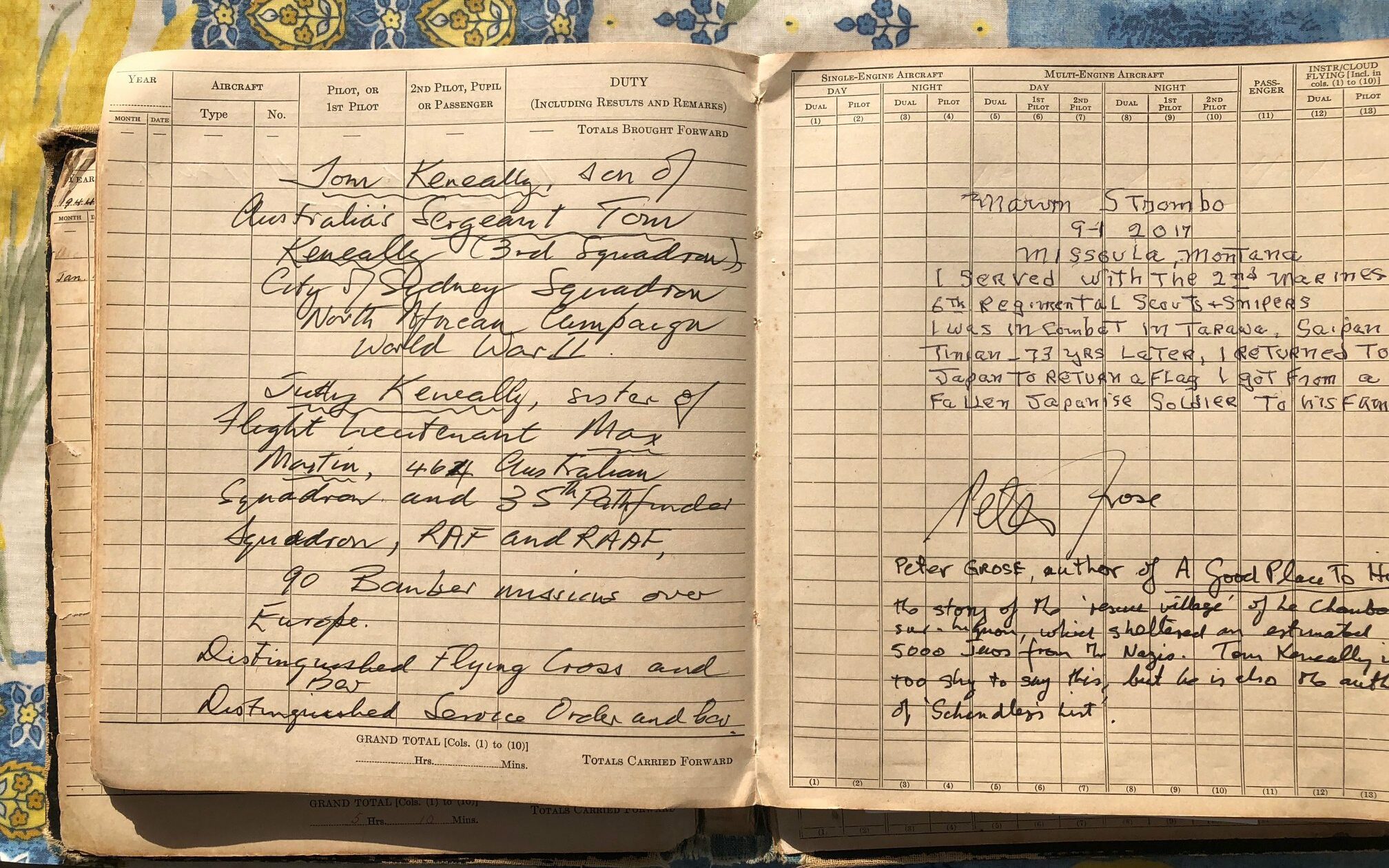 Thanks to the absolute kindness (read "because of my incessant prodding") Mr Peter Grose invited me to send The Log Book to him on the occasion of his signing while his friend Thomas Kenally was visiting.
Last Updated on 18 December 2020 by Lars McKie