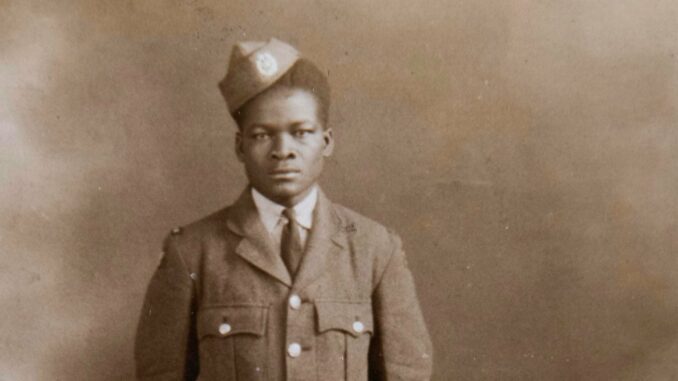 He was only 17 years old when he joined the RAF in 1942 on his home island of Jamaica. He left his home in 1943 crossing the Atlantic to join the armed forces of Britain. Mr Albert Jarret was one among the 10 000 West Indian men and women wanting to do their bit as part of the Commonwealth war effort.
We are indebted to Mr. Donald Campbell, Chairman of the National Caribbean Monument Charity, for sharing Mr Jarret's service record with us. It is with great honor having Mr Jarret sign his name to The Log Book adding gravitas to the project.
Service
When WWII began England was the lone western European nation able to withstand Germany's initial onslaught. They were soon drawing from its extensive colonial landscape to replace desperately needed materials and personnel. Although comparatively small the British Caribbean is honorably represented by over 10,000 volunteers who wanted to "do their part" against Nazi tyranny during WWII.
Jarret receives initial training in Jamaica and was soon on a ship bound for the UK via New York. After a 23 day long treacherous journey by sea he arrived Bristol and what he describes as the "promised land".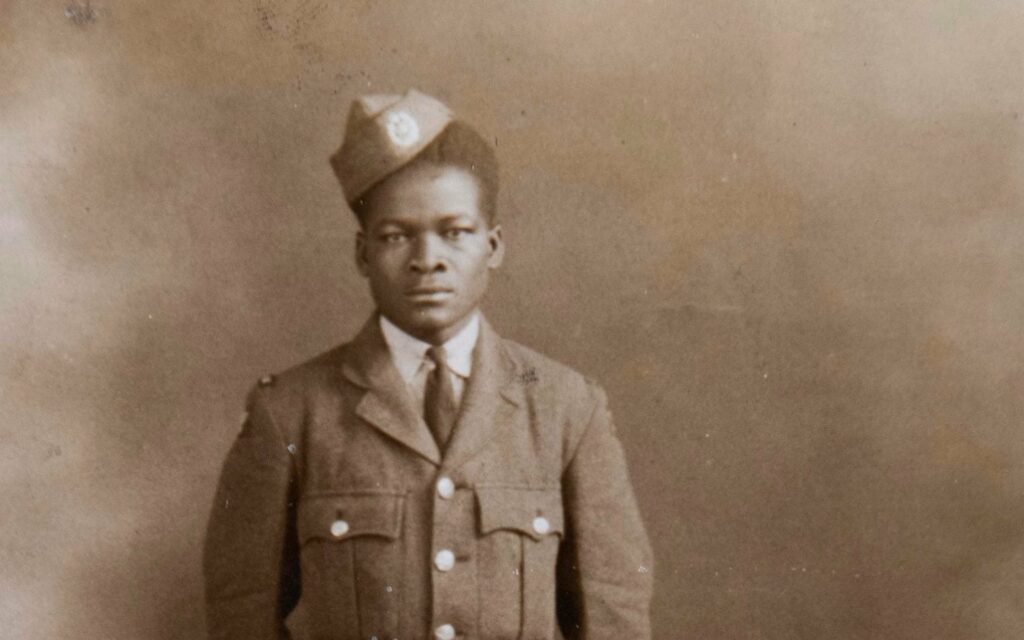 Mr Jarret was based at Sutton Coldfield as part of ground crew for RAF Spitfires and later at Grantham for Bomber Command. Having initial difficulties acclimatizing to British weather Jarret soon got into the every day routine in RAF.
He initially returned back to Jamaica after being demobilized in 1946, but returned in 1953 as part of the Windrush generation.
One cannot help but see the similarity between Mr Jarret's journey and the one of 8 other West Indians. In June 1943 Cyril Devaux boarded the SS El Nil in Trinidad in a group of 7 others bound for Canada to join the war through the BCATP.
Please visit below link to hear Mr Jarret himself speak about his service.
https://www.bbc.com/news/av-embeds/52543809/vpid/p08c9kzn
Last Updated on 10 May 2021 by Lars McKie