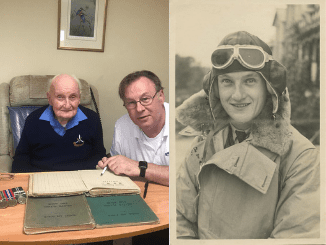 SYDNEY "STEVIE" STEVENS – Fl. Lt., No. 57 Squadron RAF, Lancasters
Sydney "Stevie" Stevens joined the RAF after his family's home was bombed, parents surviving but everything he owned, down to a single pair of shorts plucked from the rubble, was lost.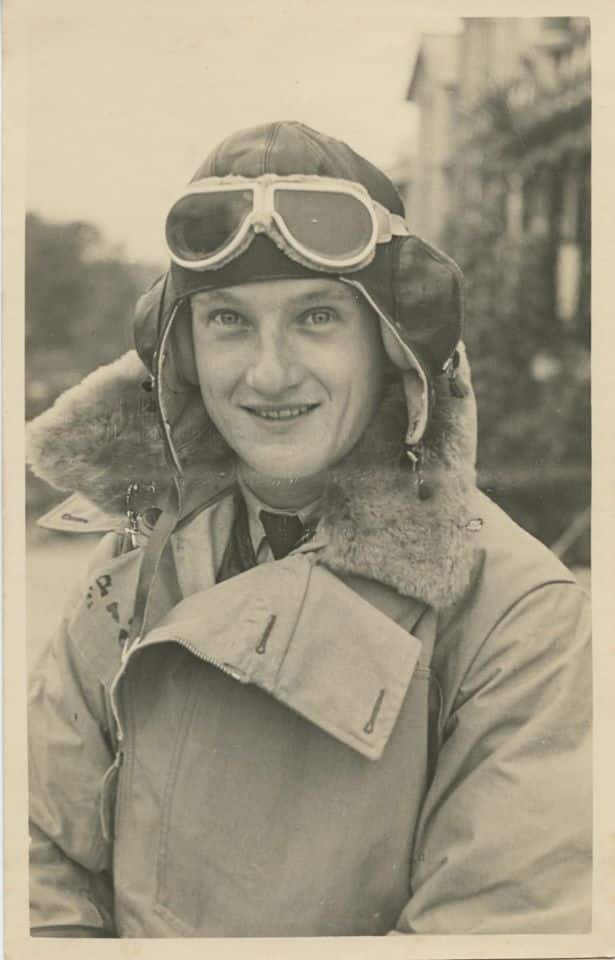 "They had thousands of people wanting to be pilots. I went off to a selection board for air crew and was amazed to get through," he recalls. To his surprise he was then sent to America where he was taught to fly military aircraft. Returning to England he joined No 57 Squadron at RAF Scampton in Lincolnshire – here he learnt to fly Lancasters in total darkness of a blacked out Britain.
His first mission as Lancaster captain was on the night of May 23rd, 1943 to the German city of Dortmund. Most of the missions were over Germany but 3 went to Italy, including a 2200-mile mission to Turin which became the longest raid carried out by Bomber Command. In this raid 12 aircraft went missing and Mr Stevens, out of fuel on the return, had to land in Cornwall.
In all Mr Stevens completed 28 missions over Europe awarding him a Distinguished Flying Cross with the citation stating: "This officer has displayed great skill and determination throughout his tour of operations." However, one of things Mr Stevens claimed to be most proud of in all his missions was that he did not lose any of his crew…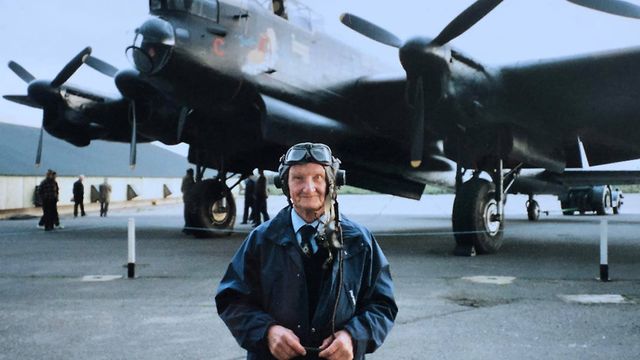 Another incredible story is how Stevie met his wife to be, their love story began as a radio operator with the Women's Auxilliary Air Force (WAAF) guided the 21-year old Lancaster bomber pilot on landing at a Lincolnshire RAF base in 1943. Maureen "Maud" Stevens and Sydney "Stevie" Stevens were wed on December 4th, 1943 at St Matthew's church in Thorpe Hamlet.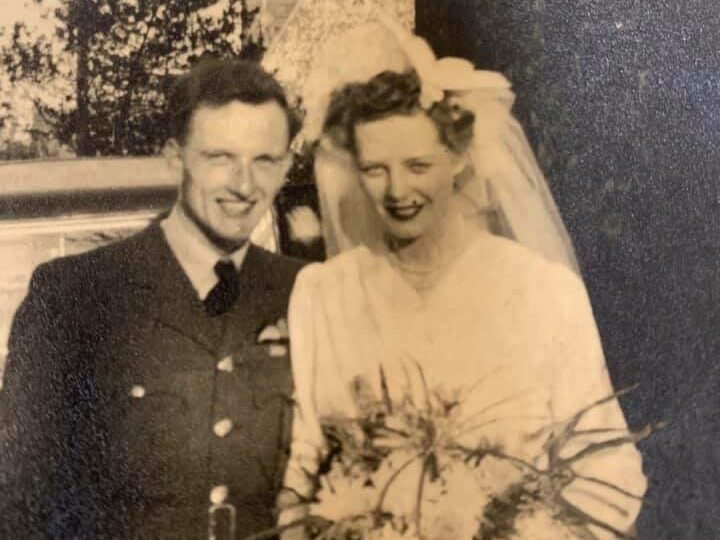 Mrs Stevens played a pivotal part in one of the best known episodes of the war, as she was on duty during the iconic Dambuster raid, talking the 617 Squadron crews back from the missions to destroy the Moehne and Eder dams where George "Johnny" Johnson, another The Log Book signer, participated.
In October 2019, thanks to a call put out by Clair Ling, FLT LT DFC Mr Sidney Stevens signed the Log Book and in doing so, honored us with his stoic service legacy.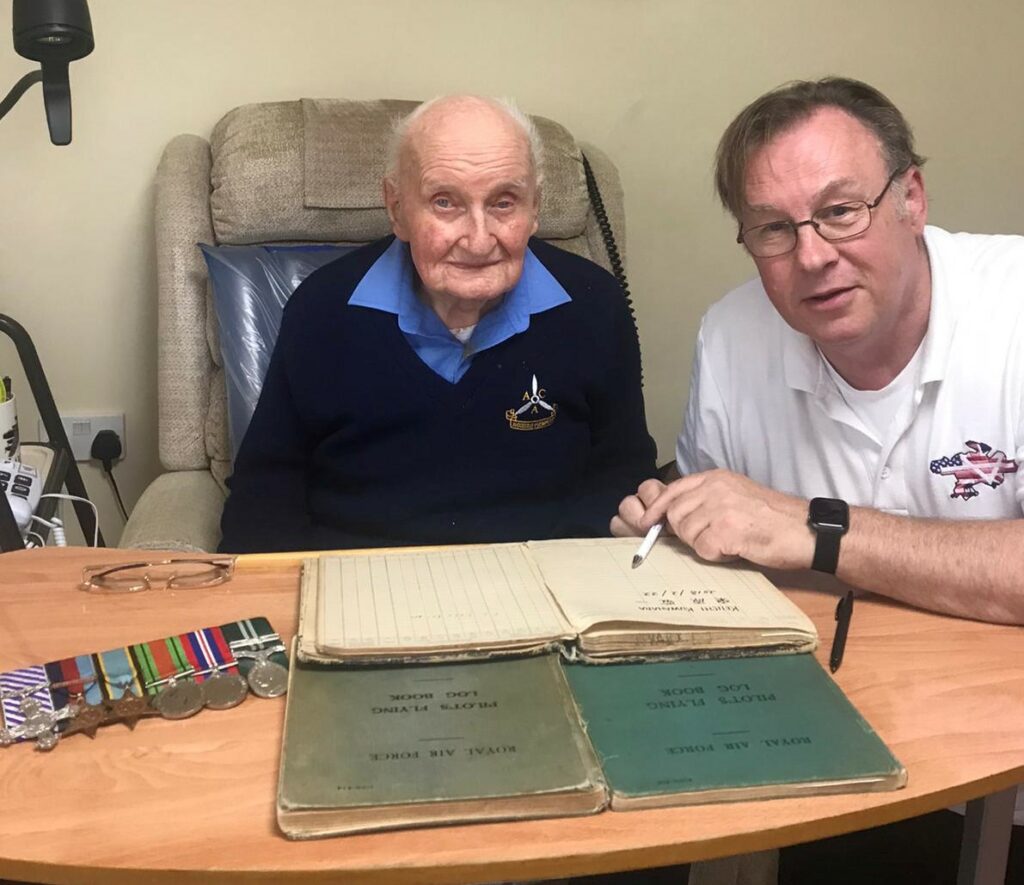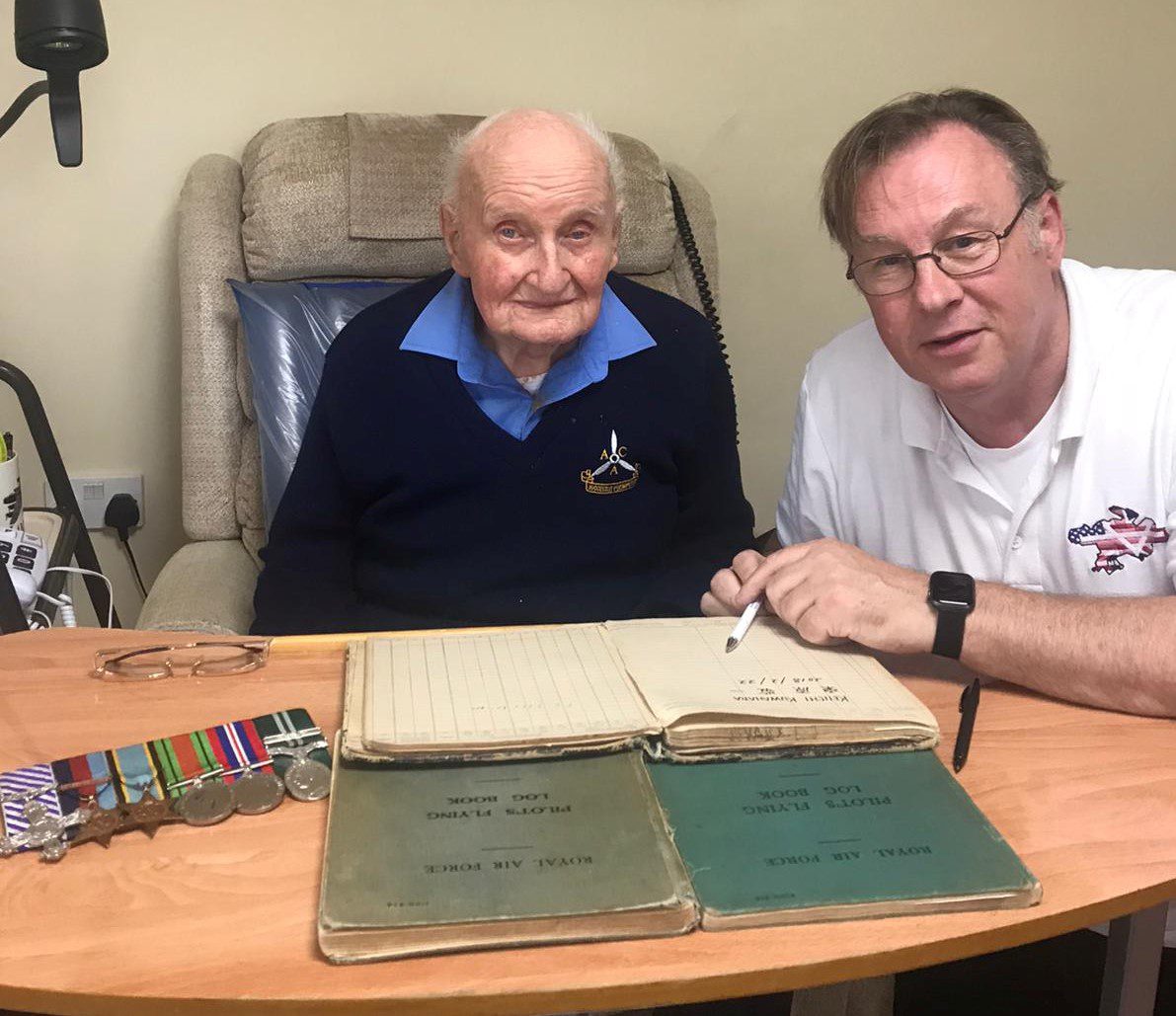 As always, Ross Stewart was kind enough facilitate his signature and had an engaging visit – by all accounts a modest gentleman who profoundly touched the lives of many. May God welcome you into eternity on this Easter Sunday Mr. Stevens.
Our deepest thanks to you Clair.
Last Updated on 13 July 2021 by Lars McKie