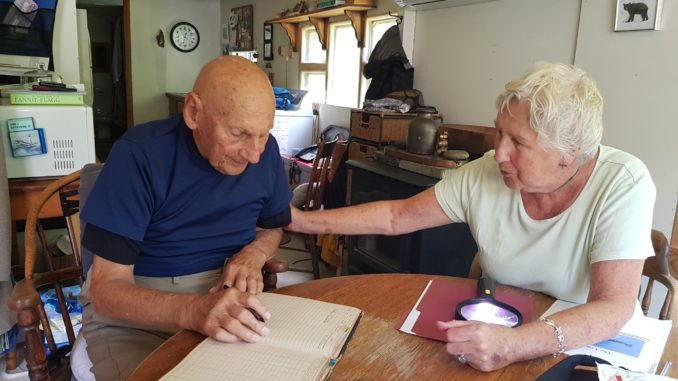 ARTHUR PENDLETON – Corporal, 1st Marine Division (Company H, 2nd Battalion, 1st Division)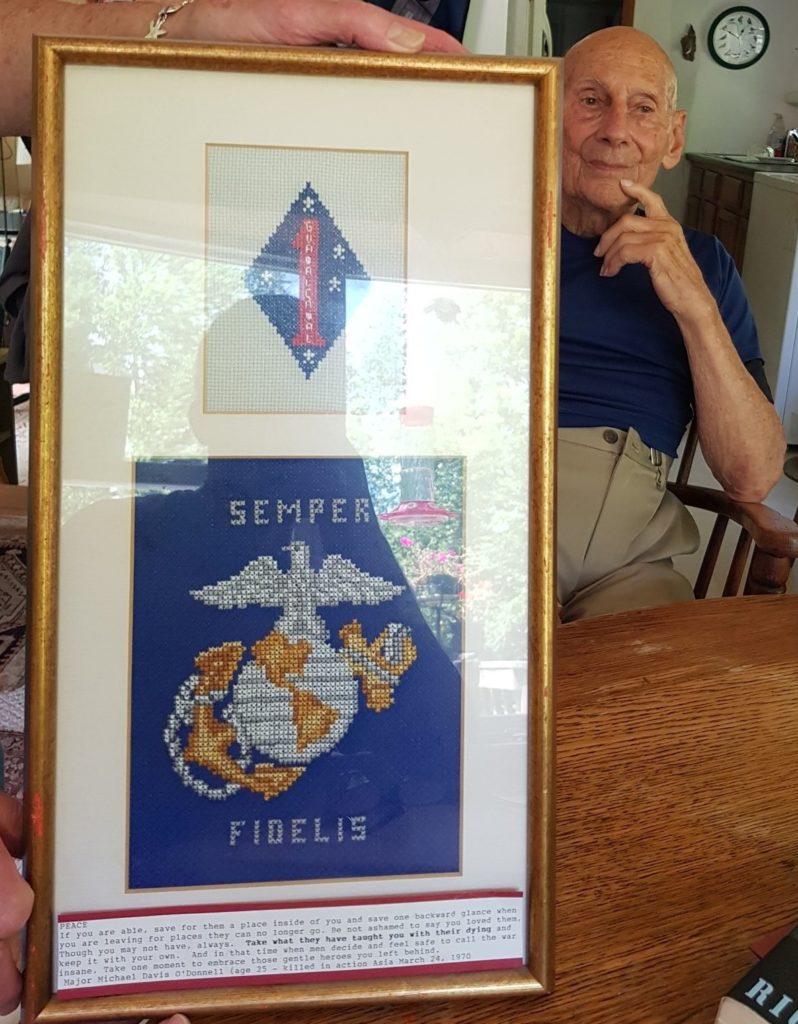 On 2 January 1942, at age 20, Arthur found himself among a small group of recruits headed to Paris Island, South Carolina, for basic training in the Marine core. America was a country stirring from post WWI inertia, rattled by the 7 December attack at Pearl Harbour barely 3 weeks earlier. (See Donald Stratton).
Within 8 months, Pendleton would be among America's first Marine ground response dug in at Guadalcanal. On 21 August 1942, commencing at 1:30am, the Japanese attacked at Ilu River (nicknamed Alligator Creek). US Marine casualties numbered in the 40s, the Japanese approximately 900.
During the night, Arthur Pendleton took over a front line machine gun position after its operators, Al Schmid and Johnny Rivers, were blinded and killed respectively during the bloody encounter (see Youtube video below). Pendleton recalls wave after wave of Japanese soldiers hurling themselves at the defensive perimeter established by the Marines. The fighting was "loud, glaring, confusing, bloody overwhelming, but the fear diminished when it became a life struggle. Dead bodies were everywhere", he said. After the battle, he and three other soldiers collected body parts of two fallen comrades, Barney Sterling and Arthur Atwood, and carried them to a remote location near one end of Henderson Airfield to be buried; thus began the Marine cemetery on Guadalcanal. In the days following, Pendleton recalled the stench of dead bloated Japanese soldiers in the tropical heat, some floating in the lagoon, being fed on by saltwater crocodiles.
Despite their early success, conditions on the island in 1942 were extremely difficult for the Marines in light of Japanese controlled surrounding waters. Dysentery, mosquitoes, malaria, torrential rain were common. Food supplies ran short and Pendleton recalled resorting to coconuts for sustenance. At night the Japanese would routinely bomb their positions. Pendleton would later survive two harrowing bombing incidents. The second of which left him wounded by shrapnel and completely buried in sand. His fellow marines scrambled to dig him out with bare hands. He regained consciousness as the sand was being washed from his face but it would be weeks before his hearing returned.
After recovering in Melbourne, Australia he returned to the front on Cape Gloucester in Papua New Guiney where we would be wounded twice more. He was relocated to Pavuvu Island in 1944 where he suffered a ruptured appendix and sent to recover on the island on Benicia. This potentially fatal condition ironically probably saved his life as the rest of his company deployed to Peleliu where they would all be killed in battle.
Pendleton returned to camp Lejeune in the US where he trained new recruits eventually being discharged on 2 January 1946 after 4 years of service.
"I am most fortunate to be alive to tell my story and would like the world to understand such a waste. Why do we use "heroism" to inspire? Such an overused word which has been disparaged with its medals. Courage doesn't always roar, sometimes courage is the quiet mindful act that saves the day. Really, who is a hero?"

Arthur Pendleton
Mr Pendletons signature was obtained while spending time with my wife's extended family in New Hampshire, Tracey and Paul Turner. A quick Google search landed me on the report of the American Legion Chaney Armstrong post newsletter for Peterborough NH published by Wayne Thomas.
I emailed Mr. Thomas who immediately responded and put me in contact with Arthur and his wife Maryann who lived 10 minutes away in Temple. Two days later on 28 July, I spent an effortless 3 hours in the company of this wonderful couple. Arthur had been active into his nineties even planning a motorcycle road trip but unfortunately was frail having fallen off a ladder a year previously.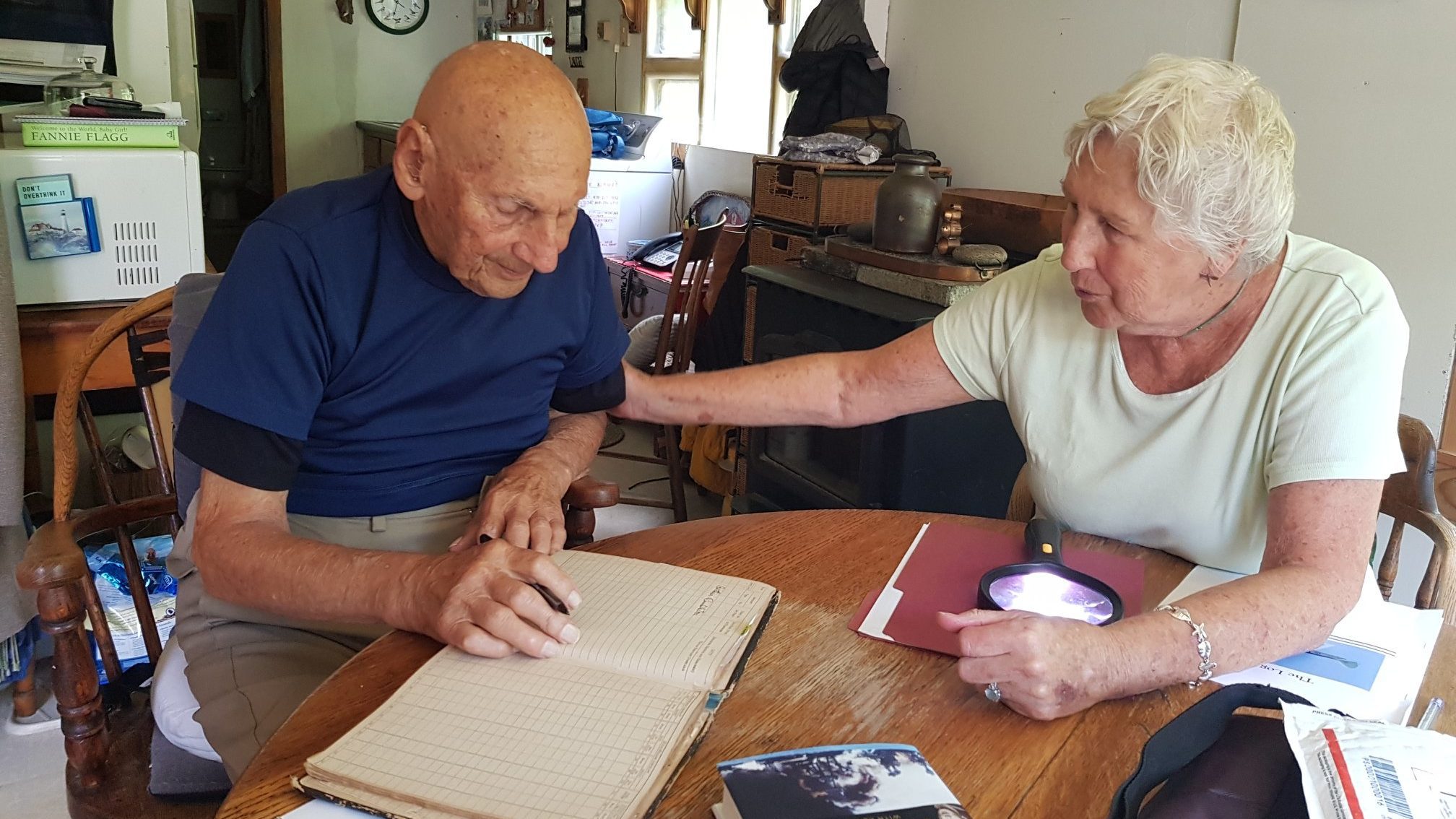 Arthur confided that he suffered with post-traumatic stress from the horrible brutality of his war experiences which had only begun to subside within the last 2 years. Maryann, outspoken and vivacious, was clearly devoted to her husband and I was deeply honored to meet them both. They described a profound and meaningful visit to a US/Japanese peace memorial garden in Texas some years previously. Arthur dedicated his signature page in the log book to fellow fallen marines in a beautiful and solemn tribute.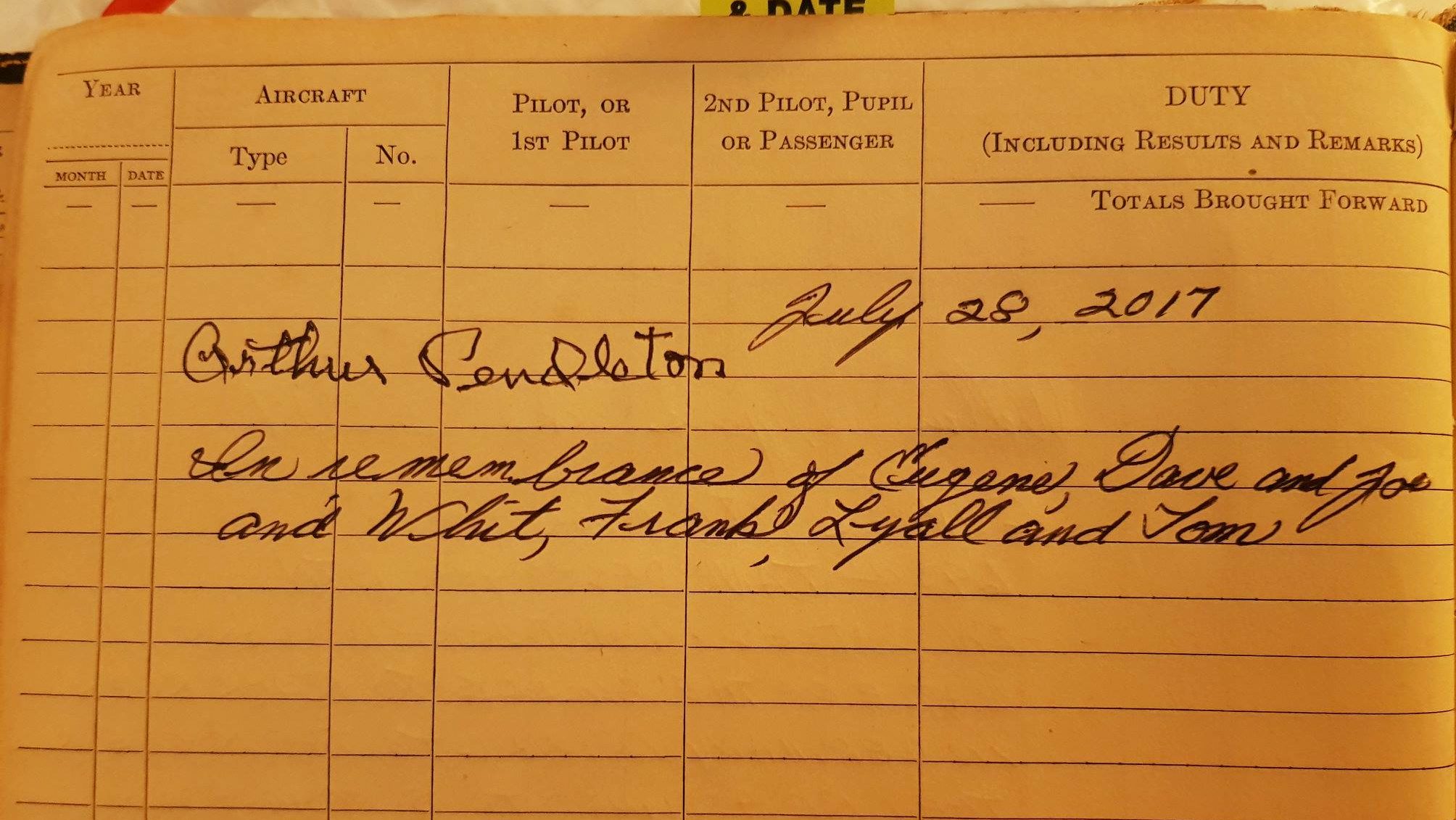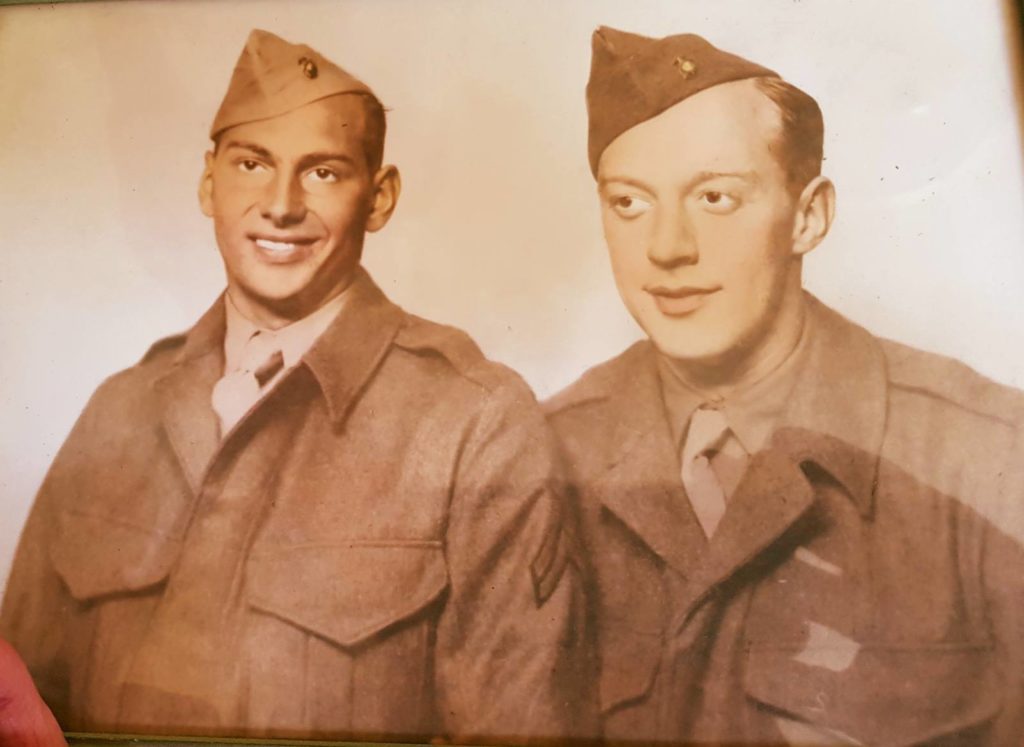 See Arthur Pendleton tell the story himself:
https://www.ww2online.org/view/arthur-pendleton
Last Updated on 15 March 2021 by Lars McKie