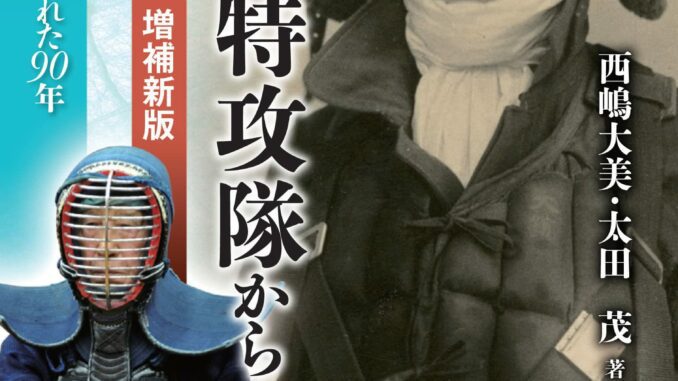 On 21 January 2022 Japanese veteran fighter pilot Kazuo Odachi added his name to a page from the log book. Odachi was only a teenager when he deployed to the Philippines and Taiwan as a fighter pilot in 1944, flying a Mitsubishi A6M "Zero".
Although Odachi survived the war against all odds, he resents the way superior officers essentially cajoled pilots, himself included, into 'volunteering' for Kamikaze suicide missions.
Odachi did not speak of his war experiences until much later in life. After many years of practising and socialising, he began to share some of his story with fellow Kendo-Budokas members, Shigeru Ohta and Hiroyoshi Nishijima. Eventually, Odachi agreed to have his story published in the book "Memoirs of a Kamikaze" written by Ohta and Nishijima.
---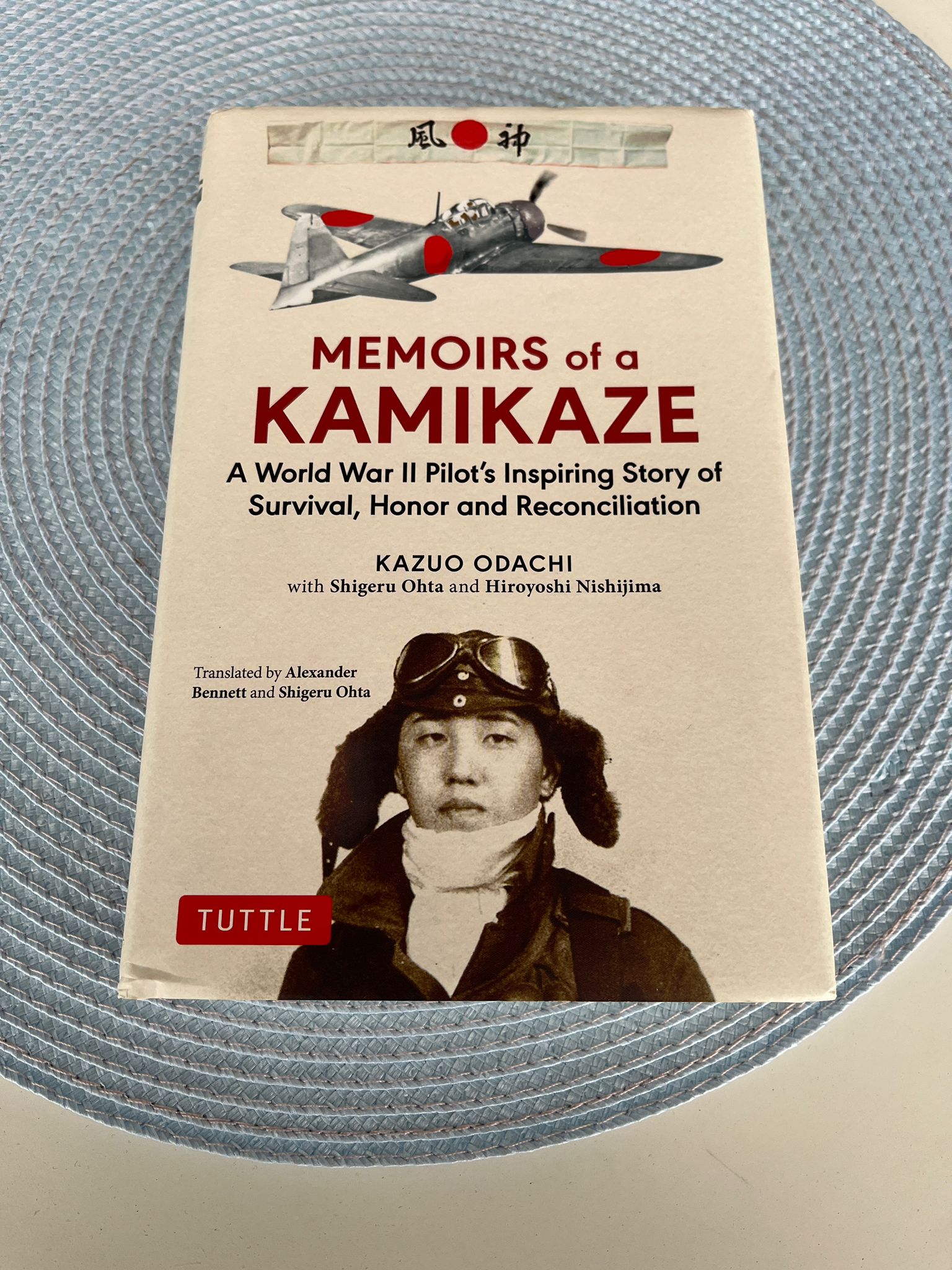 ---
Ohta graciously donated a copy of the book, signed by the authors and Odachi himself, to TLBP library. TLBP and Ohta have since corresponded extensively towards raising awareness and preserving history. We introduced Ohta to the story of TLBP signatory, Doris Howard who, stationed on USS Comfort (AH-6), survived when a Kamikaze hit the ship moored off Okinawa in April 1945.
In a revised edition of "Memoirs of a Kamikaze", released in July 2022, both Howard and The Log Book Project were mentioned in an appendix; a most unexpected and profound honour for us! In the new release, Ohta explains how Odachi gladly agreed to participate in TLBP. Also noted is the kamikaze attack on the USS Comfort (AH-6) during which Howard was injured and survived. Describing the attack on a non-combatant ship as "shameful" Ohta contextualizes by relating an incident where Odachi was strafed by F6F Hellcat planes while walking on a road in the Philippines. For Odachi, attacks on defenseless targets violate the Samurai moral code; Bushido.
The book is a most recommended read. It provides insight into a harrowing life story and illuminates the Kamikaze in a more philosophical way. It is only through learning with an open mind that we can understand and reconcile with the past.
Last Updated on 6 September 2022 by Nick Devaux