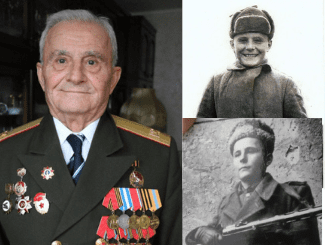 As war broke out the 11 year old Nikolai Imchuk was at an orphanage in Uman, near Kiev, Ukraine, when it was bombed by the Luftwaffe. He joined the retreating Soviet troops but became trapped in a village surrounded by German troops and taken captive, when his truck was hit, attempting to escape.
Under the pretext of collecting food that local people had left outside the barbed wires of the POW camp he managed to escape and make his way to a safe place to hide – the below picture is taken of the then 13 year old Nikolai after his escape.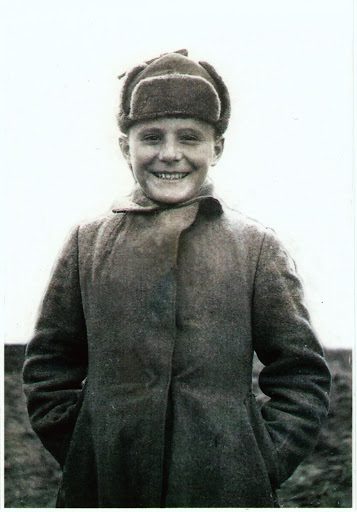 After escaping the POW camp he joined the resistance movement as a partisan messenger.
Frontline service
With the liberation of Uman during the Uman–Botoșani Offensive he begged a Soviet officer to let him join the front line units. So in March 1944 he joined the 328th 'Katyusha' Rocket Launcher Regiment as a boy soldier, officially joining the military later that year. He is thought to be the youngest male soldier of World War II and took part in the liberation of Budapest and Vienna. Nikolai Imchuk was awarded the Order of the Patriotic War and the Medal "For the Capture of Budapest" retiring from the army in 1945.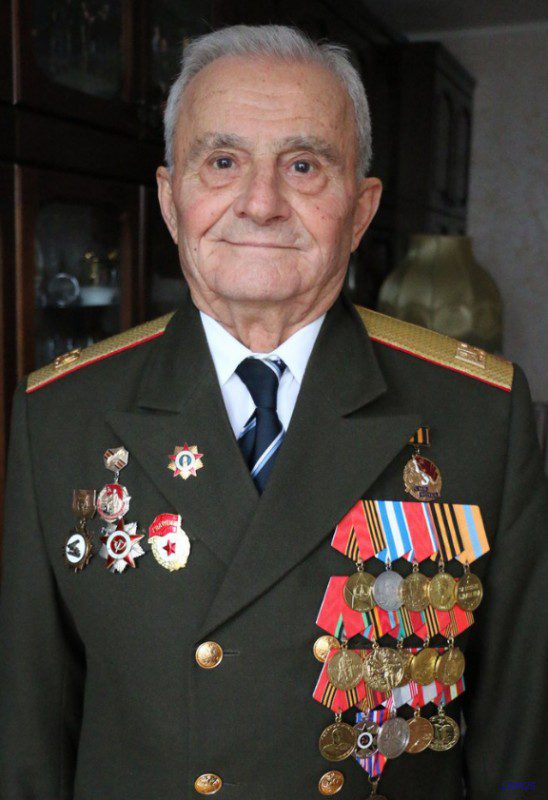 In 2019 a 2nd edition of his autobiographical book "One for all" was published in English – we are currently trying to establish how to obtain a copies of this book.
See below video of Nikolai Imchuk himself provide verbal account of some of his experiences.
Last Updated on 13 December 2021 by Lars McKie