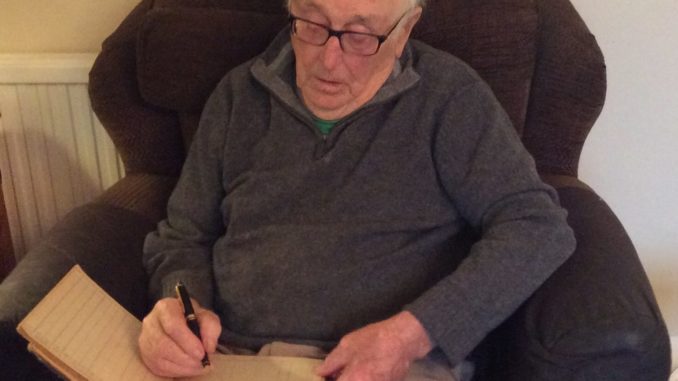 Many of the veterans we encounter have experienced incomprehensible staggering brutality during parts of WWII. Victor Gregg joined the Rifle Brigade in 1937. He was therefore dragged through the entire 2,000 plus days of the conflict. In a series of increasingly bloody major campaigns only separated by minor but equally brutal skirmishes in between. It is difficult to exaggerate, much less comprehend, the scale of horror he has experienced.
From Libya to Dresden
Over the course of the war Gregg would go from fighting at Beda Fomm in 1941 in Libya, where he describes "actually killing another human being while looking into the man's eyes", to being locked in a crowded room in Dresden with 250 POWs condemned to death for crimes against the Nazi state on the eve of the German city's devastating fire bombing in February 1945.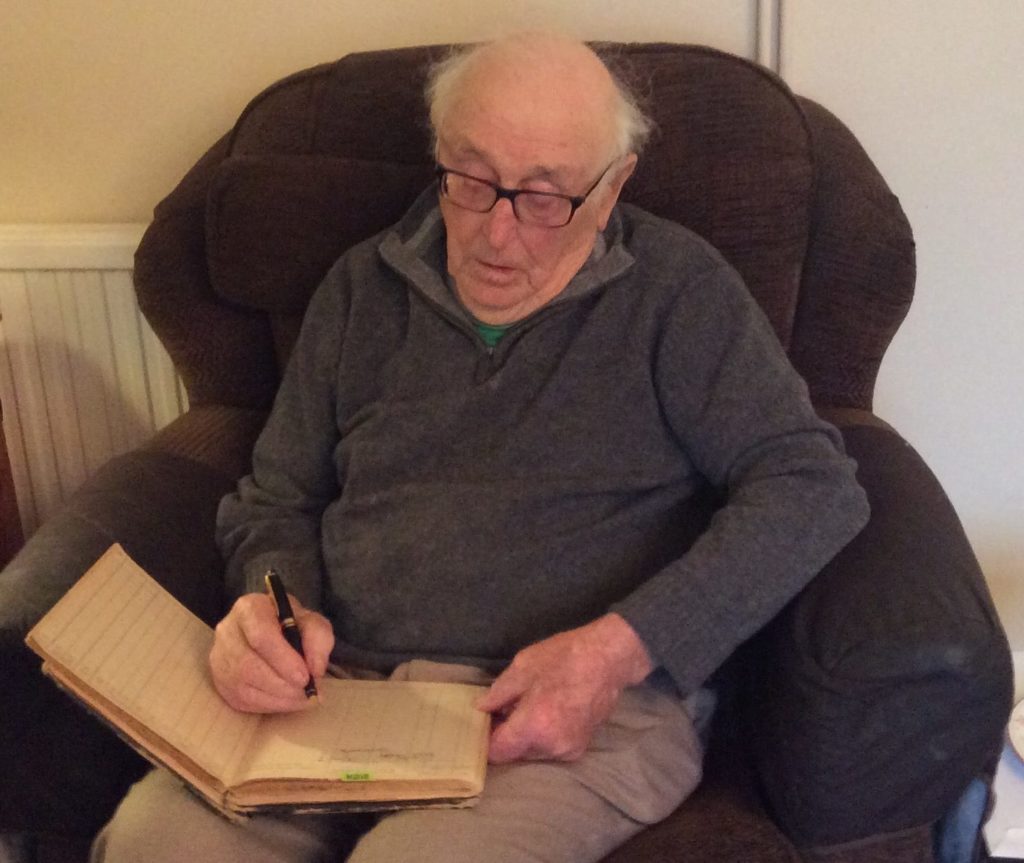 Dresden bombings
In his book Rifleman Gregg recounts 2 incendiary bombs crashing through the glass roof of the building he was held in, causing huge shards of glass and burning sulphur to rain down on the men below. He reckons thirty men were burned to death before another bomb rendered him unconscious and buried in masonry 40 feet away from where he was sitting, instantly killing all those who still standing after the earlier bombs. Escaping from that hell he found himself among the terrorized citizens of Dresden fleeing from buildings everywhere collapsing in showers of dust and flames.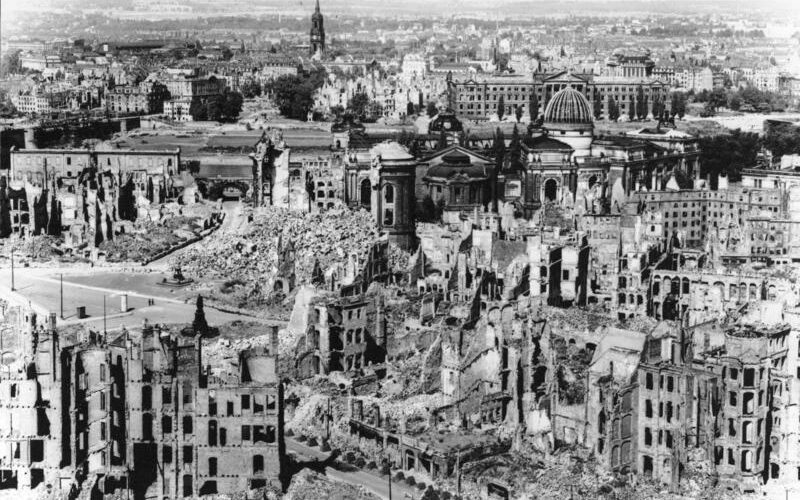 The city was now a living furnace, the noise was indescribable, everywhere was panic, death and destruction. The heat from the flames had whipped up tornado like winds that threatened to suck Gregg into the inferno. Somehow he managed to escape to an open park area. Subsequent investigations, as recent as 2005, commissioned by the Dresden city council, placed casualties between 22,000 and 25,000. Gregg's thoughts on the firebombing of Dresden against civilians of the nation he had spent the previous 5 years fighting against are clear in below quote.
This was genocide, ordered by high ranking politicians, not by the armed forces. For myself, I will never forgive them. Never.

Victor Gregg, Riflemen page 170.
Not surprisingly, Gregg's war demons would follow him into post war civilian life. His has been on a long road of reconciliation and healing. He remain adamantly opposed to what happened in Dresden and up to February 2018, at the age of 98, was invited back to the city to observe the 73rd anniversary of the event.
https://dresdentrust.org/victor-gregg-in-dresden-for-the…/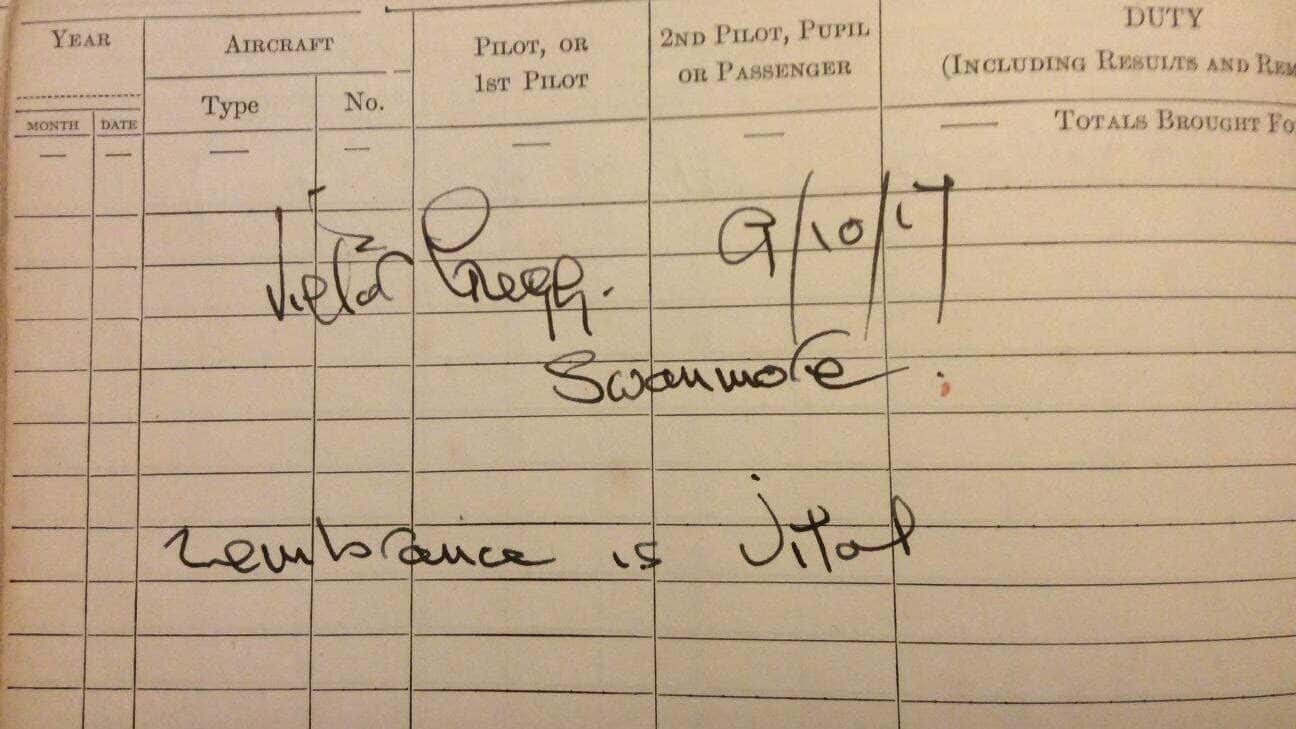 El Alamein and a former adversary
I first read about Victor Gregg because of an encounter he had with a former German Soldier, Gunter Halm. He was the youngest German soldier to be awarded the Knight's Cross for gallantry. This after destroying seven British tanks in six minutes with his anti-tank gun during the battle of El Alamein.
https://www.thetimes.co.uk/…/enemies-of-el-alamein-come…
Thanks to Gregg's co-author Rick Stroud and Eveline Eaton, chair of the The Dresden Trust, I managed to contact both men. Much to my delight they both agreed to sign the Log Book. The challenge now was to get it to Britain and then the Germany. Enter Ross Stewart who agreed not only to escort the book from the 416th reunion in Washington DC, but also to personally go and meet Gregg. Fortunately the weather had not turned bitter yet and it was a happy day indeed when Stewart met Gregg. Germany would prove a bit more of an initial challenge. I had not yet understood how helpful Halm's wife Regine would be… more on that in a subsequent posting.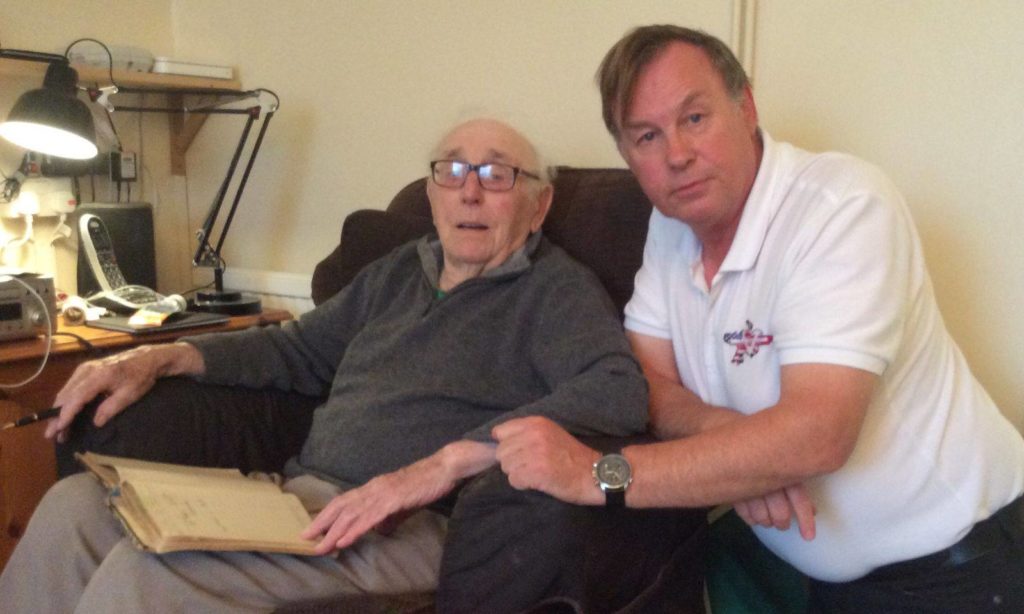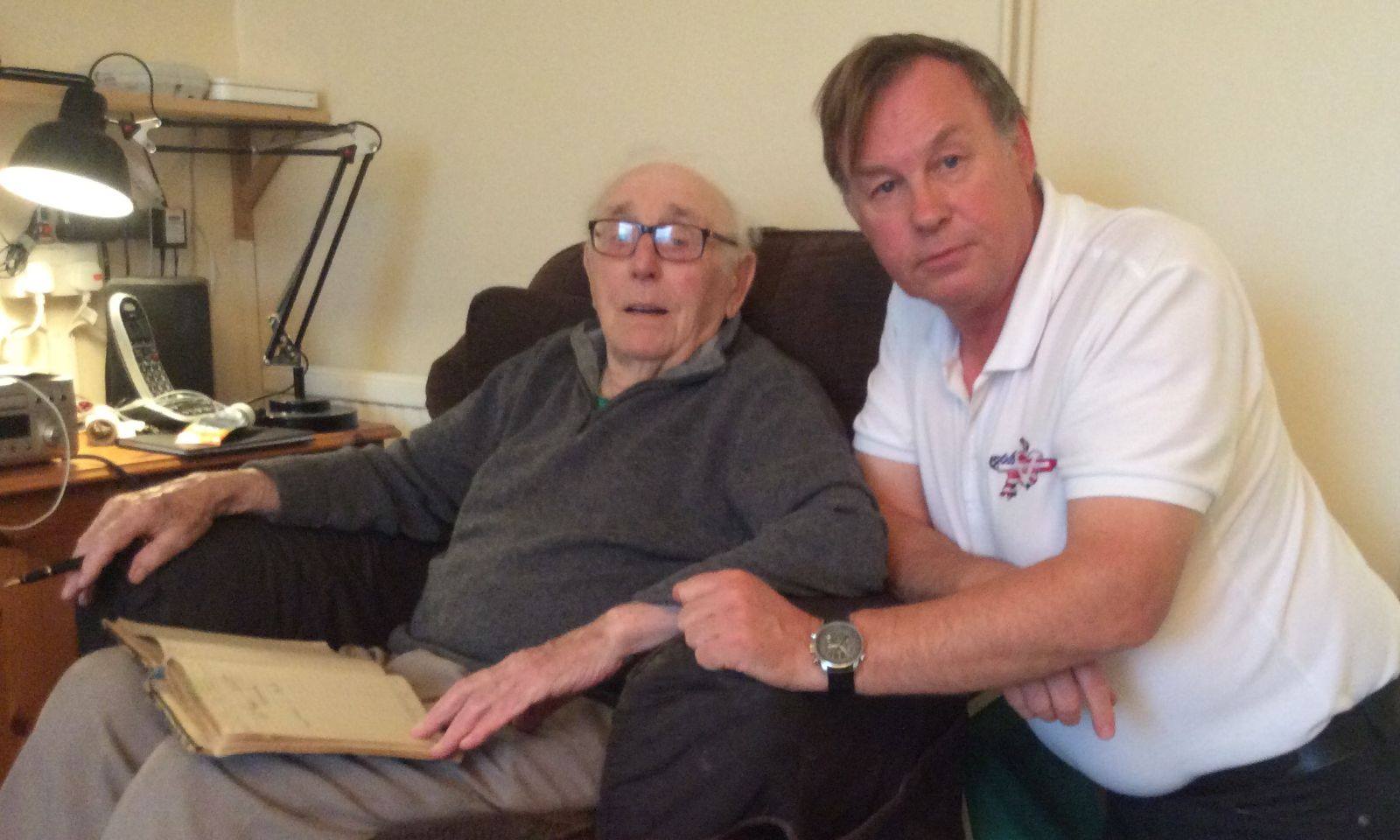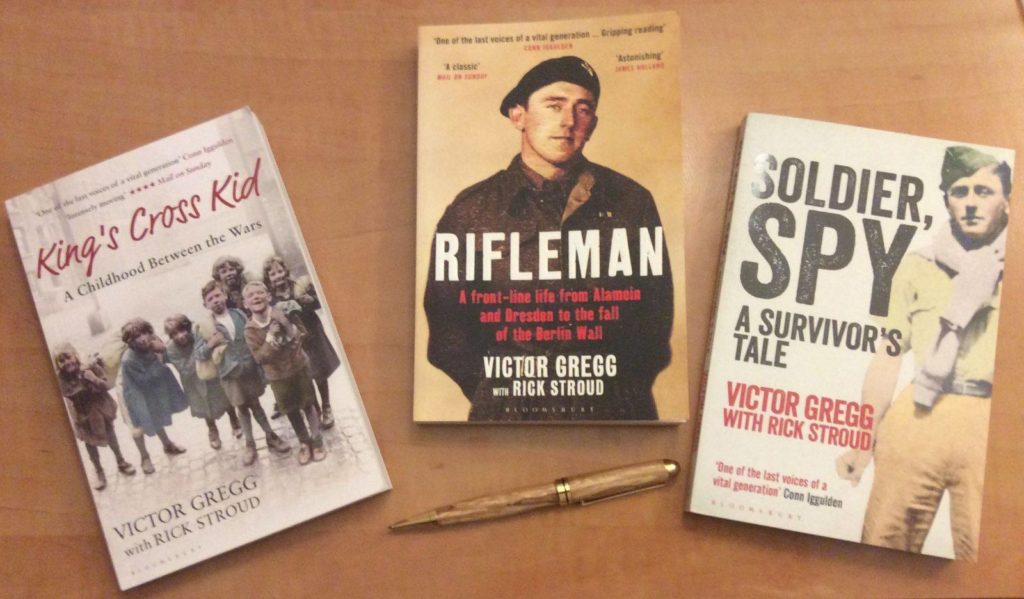 Last Updated on 23 March 2021 by Lars McKie