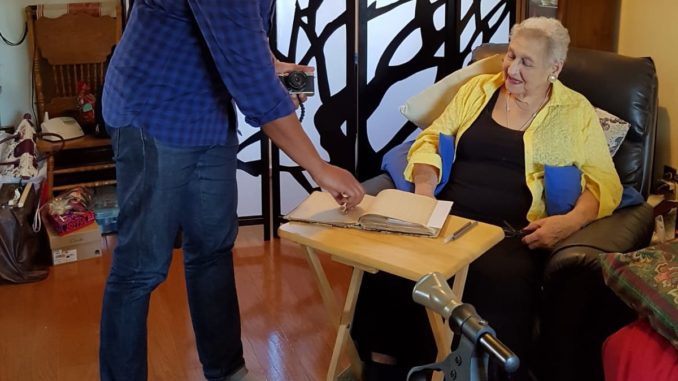 CATHERINE MARTINDALE nee TITLEY – 5 year old civilian passenger aboard Lady Nelson sunk March 1942 of Castries St Lucia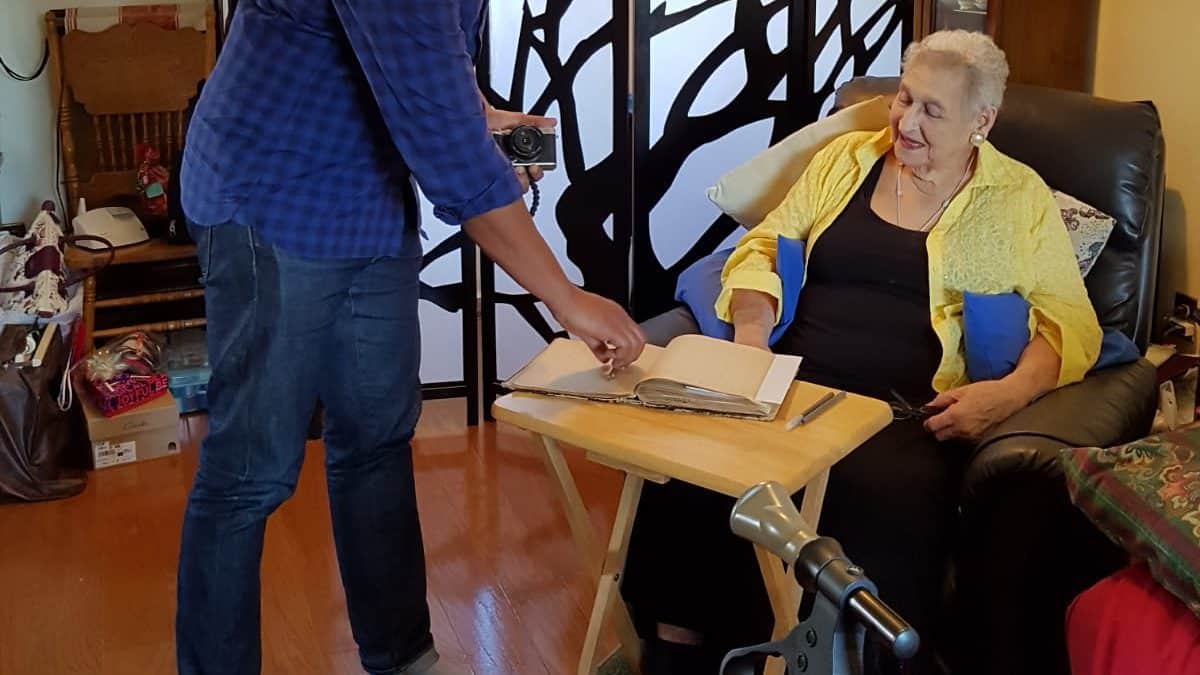 A tale of 2 sisters: in May 2017, while dredging Castries harbor, a huge propeller and shaft were retrieved from the muddy sea bed, and with it came a flood of memories from a staggering episode in the checkered history of St. Lucia's port city capital.
For the Titley/Walker/Martindale family, this was far more than a nostalgic footnote, but a direct link to a disruptive and life changing event that deeply impacted the course of their lives.
Catherine Martindale nee Titley and Beatrice Walker nee Titley were respectively 5 and 3 year old passengers aboard the Lady Nelson on the night of 9/10 March 1942 when German Captain Albrecht Achilles guided his submarine U-161 into the harbor under cover of darkness. The Lady Nelson, tied up ahead of the British freighter Umtata, were soon ablaze and sinking from U-161's torpedoes. With the tiny island capital blindsided and in chaos, the submarine escaped unscathed.
Following is Martindale's first hand account:
Recollection of a five-year old

I cannot remember the exact date that we left St Kitts to return to Guyana. Our family consisted of Reverend William Austin Titley, his wife, Clarice, seven-year old John, five-year old Catherine Jean and three-year old Beatrice. It must have been early March 1942. We traveled first-class as we could not get second-class passages.

We had just spent one year in St Kitts, my father's place of birth. He had been stationed in Georgetown, St Vincent and we left either late 1940 or early 1941 as my father was ill and decided to take one year sabbatical to find out what was wrong and decided to take us to St Kitts to the family home as the aunts did not know any of us except by photographs. Unfortunately, fourteen-month old Susan got pneumonia on the boat and died three days after we reached St Kitts. During our stay in St Kitts my father was operated on by a German doctor who worked in the hospital. The doctor also operated on John removing his tonsils and adenoids. John was ill all the time with his tonsils.

We were at sea some days, on our way to Castries, St Lucia our first stop, before the captain of the boat we were on, the Lady Nelson, realized we were being followed by a U-Boat. From the time we left port there was drill every morning with the life jackets to acquaint us with them in case we had to use them. Three-year old Beatrice would never put one on. On the evening of March 10th 1942 after we had come to an end of another day at sea, in Castries, my mother put the three of us to bed.

Earlier that evening I distinctly remember having a fight with my brother as to who should sleep on the upper bunk and I won that fight. My victory was however, short-lived as a couple of hours later, I was thrown to the ceiling of the cabin and landed halfway off the bunk still half asleep and disoriented. My mother was shaking each one of us in turn and shouting, "Get up, get up, the boat has been struck." At that same moment there was a commotion as someone ran along the passage ringing a bell and calling loudly, "All hands ashore, the ship is sinking, the ship is sinking".

My mother hustled us out of bed and put on our life jackets over our night gowns. Right at that moment the boat canted and the lights flickered and went out. My father who was ill with cancer told my mom to take us ashore and that he would put on his clothes and come as soon as he could. My father who, as a religious minister was fastidious about his appearance, stayed behind to dress fully and properly, clean shirt, clean underwear, clerical collar etc and taking his cool time about it.

We got to the deck fairly quickly as we were in first-class cabins right near the deck. We were led around to the side of the boat facing the wharf. The steamer was a fair distance from the wharf and more than half the gang planks were missing. I learned in later years from my mother, the torpedo had hit the boat at an angle causing it to crash against the wharf breaking off half of the gang planks and bounce a distance from the wharf.

As a five-year old, the distance looked great but there were people at the gang planks literally throwing children across to others on the wharf who would catch them. Of course everyone had on life jackets except my three-year old sister, Bea, who would not wear it as she insisted there was an animal in it and as Fate would have it, she was the only one in our set who landed in the water, the chap who caught her was holding on to her hand so she was swiftly pulled back right away. A kindly St Lucian took off his pajama jacket and put it around her. My mother made enquiries and was able to return the laundered jacket a few days later. It belonged to a well-known owner of a garage.

As we left the boat and walked along the wharf towards and past the Custom Buildings there were bodies all along the way; all the passengers that had boarded the boat earlier and were on deck and talking to relatives and friends were thrown off the deck and died. Third-class passengers all perished and part of second-class – those who did not get up to first-class fast enough also perished. My father appeared at long last minus a shoe. Rev Bernard Crosby, the Methodist minister with whom we had tea that afternoon, came to collect us and take us to his home where we spent the next three weeks with his family.

During that time the shock and exposure proved too much for my father and he was admitted to the Victoria Hospital. We were able to get a house to rent on the outskirts of Castries belonging to an elderly couple.

My father died on the 10th June 1942 before he was able to get back to Guyana where he was ordained and the rest of the family remained and settled in St Lucia, permanently."

Copyright © Catherine Jean Martindale 2012-08-21
In later life, upon the formation of the West Indies federation, Beatrice Walker befriended a man named Jimmy Martin who captained one of two ships facilitating travel for passengers throughout the English speaking colonial Caribbean.

Walker worked at Cooper's chambers on Bridge Street near Customs in Castries. One day Martin sent a message for Walker to drop by the ship after work. Upon arrival Walker was introduced to the ship's German engineer who it turned out was in the engine room when Lady Nelson was torpedoed. With a shy smile, Walker recalled the engineer thanked Martin for the introduction to "this beautiful charming lady. Just my happy memories in my early 20s." she wrote to me in an email shortly before her untimely passing on 20 March 2018.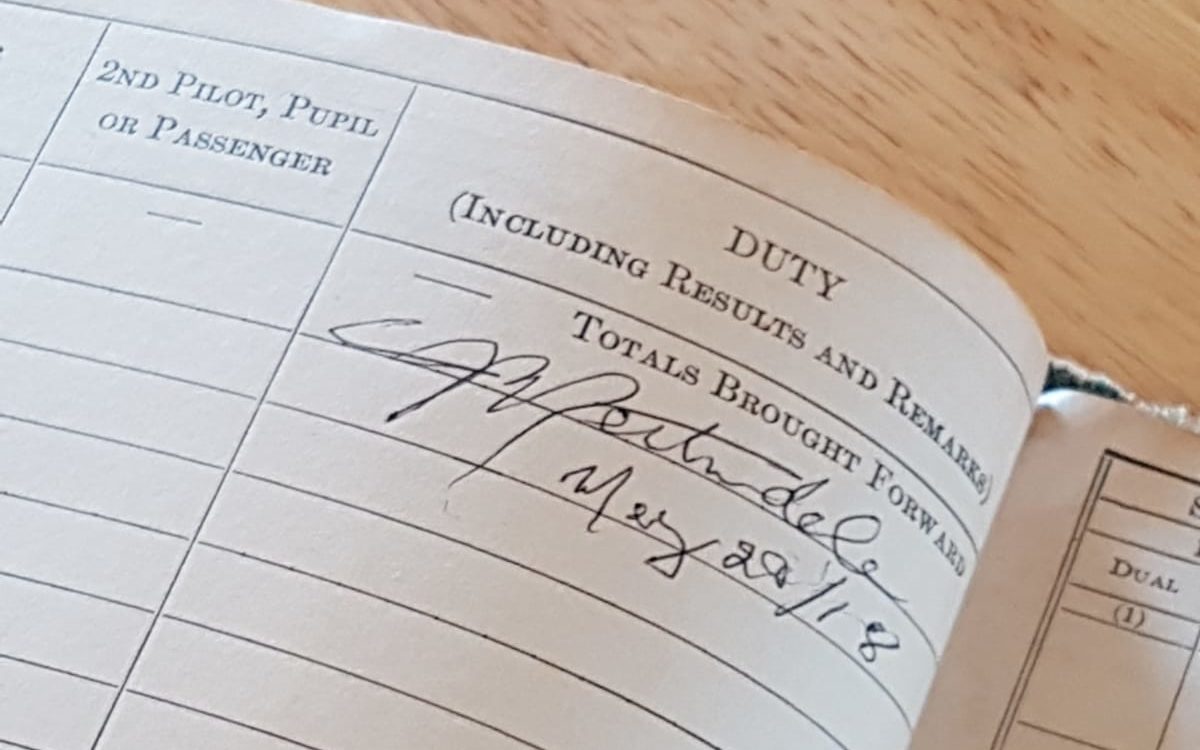 Catherine Jean Martindale outlived her sister Beatrice Walker by 1 year, 1 month and 1 day, passing away on 21 April 2019. These two stoic sisters, women of substance, were deeply mourned by their families, especially their respective daughters Sabrina Titley and Nicole Martindale-Coke who graciously facilitated my contact with both women. I am deeply grateful to all these remarkable women.
Although I had the privilege of interacting with both, sadly Beatrice died before I could get the Log Book to her to sign. Fortunately, Catherine was able to sign in May 2018 with the help of my wife's cousin Duane Crichton in Ontario Canada.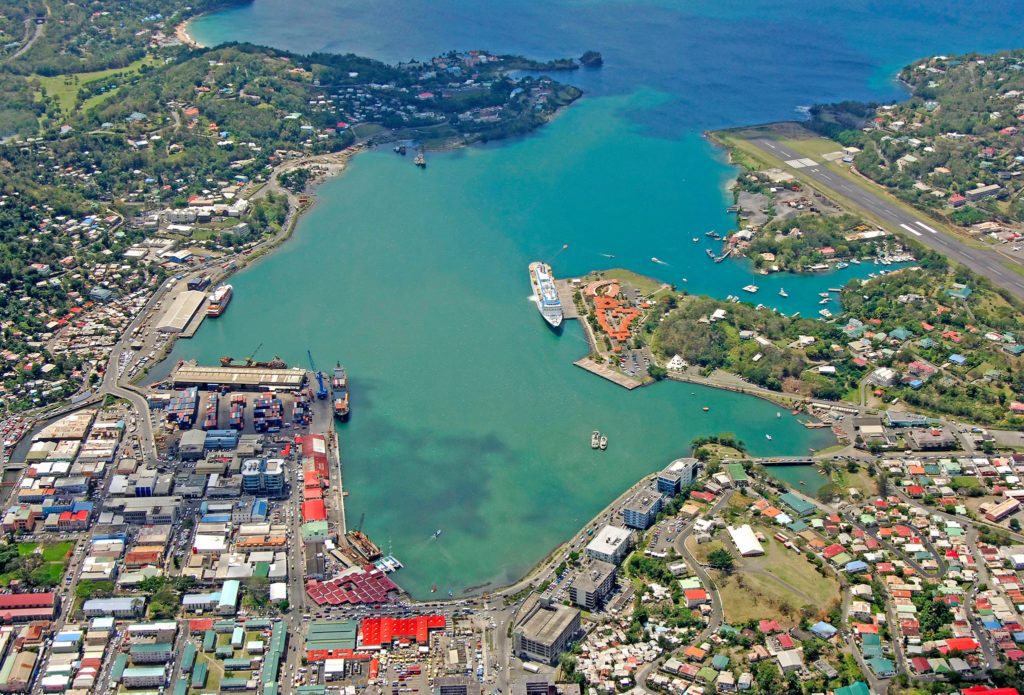 There are many other perspectives to this story, including why the Caribbean became – at one brief stage of the war – the region with the heaviest loss of shipping from German submarines in the world. I hope eventually to create a short documentary on some of the major highlights, including first hand accounts of how German officers visited St. Lucia in the late 1930s taking surveillance photos of the harbor, and another first hand account from one who retrieved bodies off the Umtata.
Last Updated on 6 November 2020 by Lars McKie