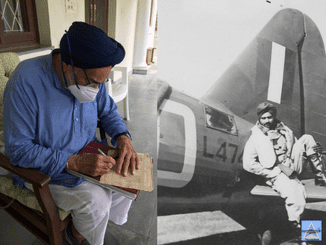 On 27 July 2020, former Squadron Leader of the Indian Air Force, Mr. Dalip Singh Majithia turned 100. That milestone in the best of conditions is a significant achievement. Doing so in the thick of a worldwide pandemic on the other hand….. https://www.ndtv.com/…/the-storied-career-of-indias…
Thanks to Mr. Adil Chhina, son of retired Squadron Leader Rana Chhina, MBE, I was able to present a letter to the distinguished WWII veteran in October 2020 asking if he would agree to sign one of the two loose pages that have made their own journeys apart from the logbook itself. Adil personally presented my letter and wrote back to say that Mr. Majithia "would be happy to sign the page and was very pleased that someone was making the effort to do something like this." I was thrilled and asked Warranty Officer RAF (Retd.), Mr. Donald Campbell, fresh from obtaining the signature of Mr. Jarrett in the UK, to send the page off to India, which he did promptly. Three distinguished Indian Officers have now signed the page. Starting with 40 year career veteran Air Marshall Douglas King-Lee and then 30 year veteran Group Captain, GPS Bakhshi, (their profiles will be posted separately).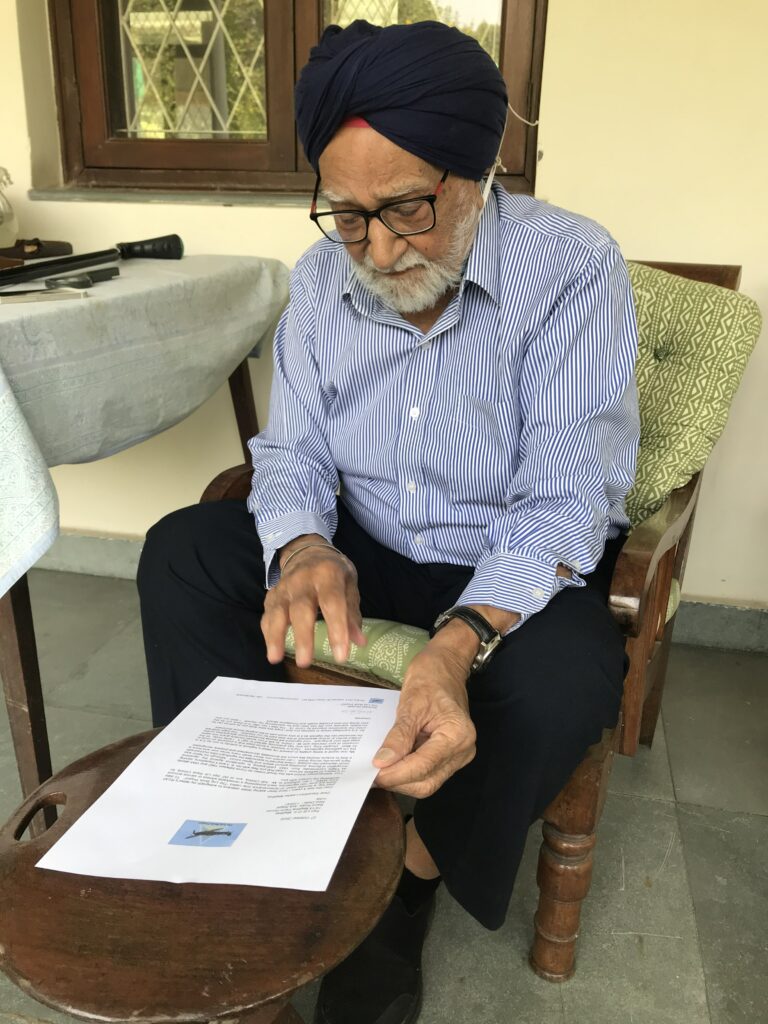 There was little Adil could do as the sub continent remained firmly in the grip of a pandemic that has so ravaged the planet. We just had to wait for an easing in the lock downs. Our stress is minimal compared to that of the veterans, many of whom have been cutoff and isolated from loved ones. On 17 June 2021 Adil messaged with the wonderful photos of Mr. Majithia signing in India.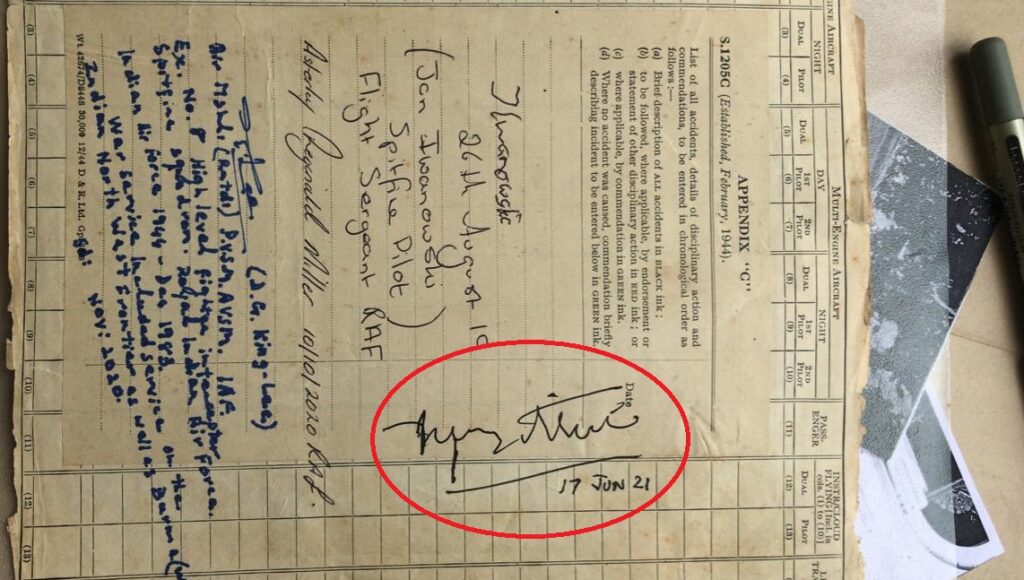 Adil's father, Rana Chhina, who works with the Centre for Armed Forces Historical Research – CAFHR, USI, presented Mr. Majithia with a leather bound copy of his old log book, Majithia having previously donated his original to the IAF. He was naturally thrilled at Chhina's thoughtfulness. Chhina is a true custodian of IAF history having written a book called "The Eagle Strikes: The Royal Indian Air Force 1932-1950". Thank you Adil for your boundless resolve and patience in getting this done. And thank you to the distinguished Indian Air Force veterans to whom so much is owed. Squadron Leader Majithia turned 101 on 27 July 2021. We are indeed honored and inspired by your stoic example and selfless service sir!
Be sure to view Adil's wonderful interview with Squadron Leader Majithia here:
Last Updated on 12 November 2021 by Lars McKie